The Best Ways To Use Vines In Animal Crossing: New Horizons
In Animal Crossing: New Horizons you could jump on a seaplane and travel to one of the eighteen Mystery Islands, maybe even find your favorite Villager. But a much more fun option is to hop into Kapp'n's little motorboat (when he's not napping) and get dropped off at a completely random island.
One such possibility has the rare resources Glowing Moss and Vines. If you encounter such a place be sure to rip down every Vine you find, because here are seven great things you can do with them.
7


Cliff Climbing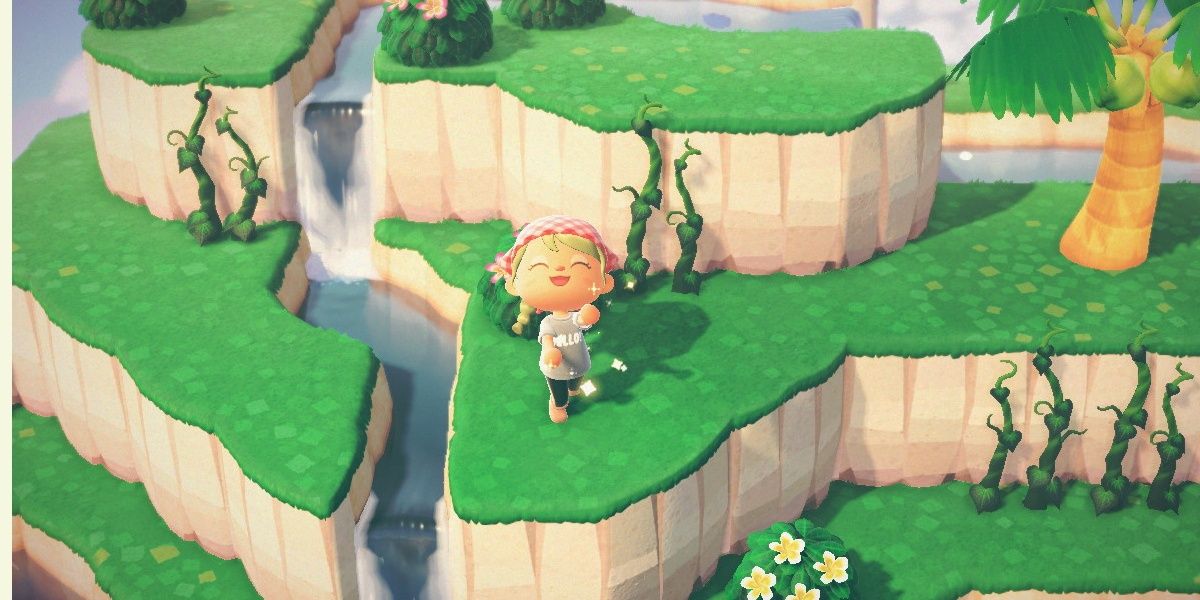 The most obvious thing to do with your new Vines is exactly what Kapp'n suggests. Just like on the island you got them from, Vines can be used to access cliffs in your own backyard. They're deployed just like any other furniture item (or Permanent Ladder Kit) and can be climbed using the A button. However, Vines placed on diagonal cliffs leading up to small areas might not be climbable, but can still act as a decorative piece.
The Vines will stay up as long as you like, and can be taken down and reused by pressing the Y button. It's basically a Permanent Ladder that fits with more natural aesthetics. They blend in really well with the color scheme of Animal Crossing islands, and might even be missed by visitors unfamiliar with your layout.
6


Cover Yourself In Creeping Vines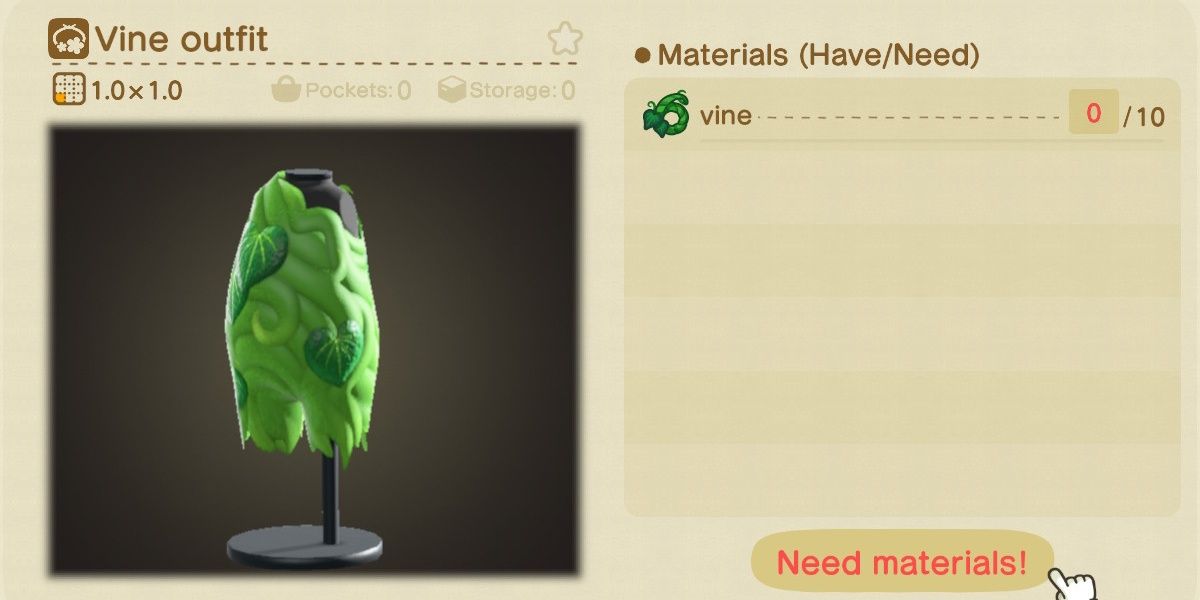 DIYs for Vine-related items can be found in Message Bottles on the coastline of Kapp'n Mystery Islands. They can also wash up on the beautifully decorated beaches of the DLC Happy Home Paradise if you're lucky. Four of these can be learned to craft clothing out of Vines.
A cute Vine Crown will take three Vines, the Woven-Vine Pochette is a little cross-body bag that uses five Vines. If you want to look like a true explorer then the Woven-Vines Hat is perfect for you, and uses eight Vines. But to really capture the essence of a washed-up island survivor then gather ten Vines for a full-body Vine Outfit. Very eco-friendly fashion.
5


Complete The Look With Walls And Floors
Sometimes Animal Crossing players wish there was a way to bribe Kapp'n to take them to the rare Vines islands more often. If you want to complete the Vine furniture set and fully decorate your house with these exotic items then you'll need a lot of resources.
Those that hit the jackpot and can gather up 20 Vines can use ten to craft Rope-Net Flooring and the other ten for the matching Rope-Net Wall (along with ten Wood). These paired together give the impression the player is standing in a treehouse way up in the jungle canopy, held there only by thick rope netting. Those with a fear of heights might want to stick to land-based natural wallpapers.
4


Hanging Vines From The Ceiling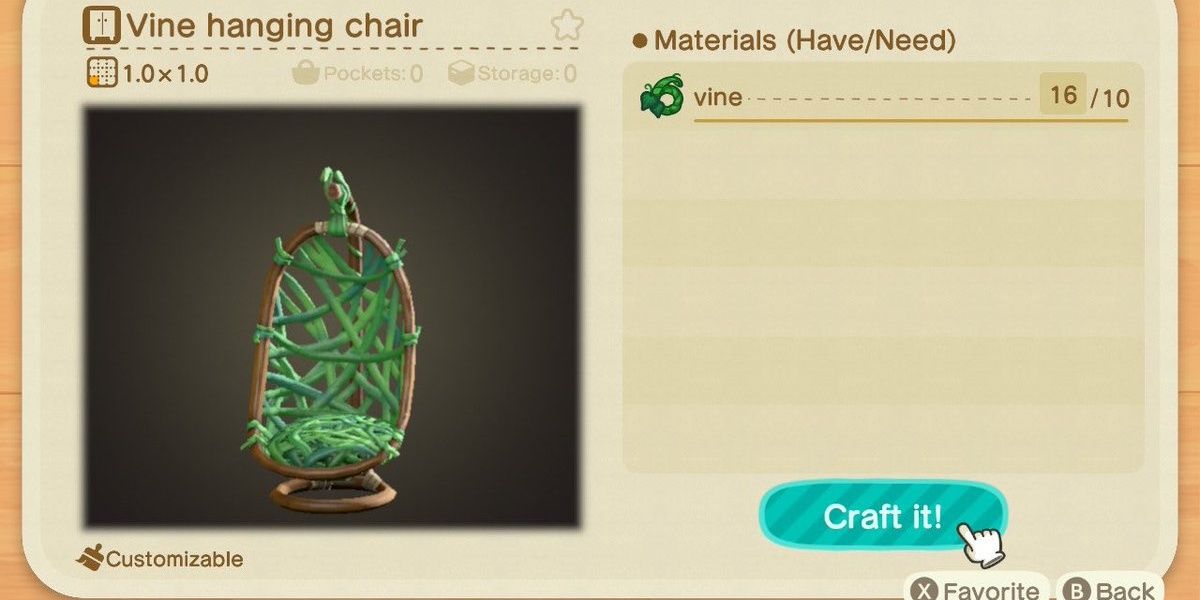 With the introduction of Kapp'n's Mystery Tours comes the ability to hang certain furniture items from the ceiling of your home. Light fixtures, fans, garlands, and more can now be placed all over the ceilings to add new depths to your rooms.
There are three craftable items that can be hung up in your home, giving rooms an overgrown and three-dimensional quality. Hanging Glowing Moss does require Glowing Moss too (as the name suggests), along with three Vines. It even provides a low-level eerie light. The Vine Garland can be placed next to Hanging Glowing Moss for more variety for only seven Vines. Finally, a fantastic piece of furniture, the Vine Hanging Chair uses ten Vines and can be sat on as it dangles down. It resembles a woven egg chair, really adding to the relaxed vibe this set brings.
3


Ruined Furniture Is The Best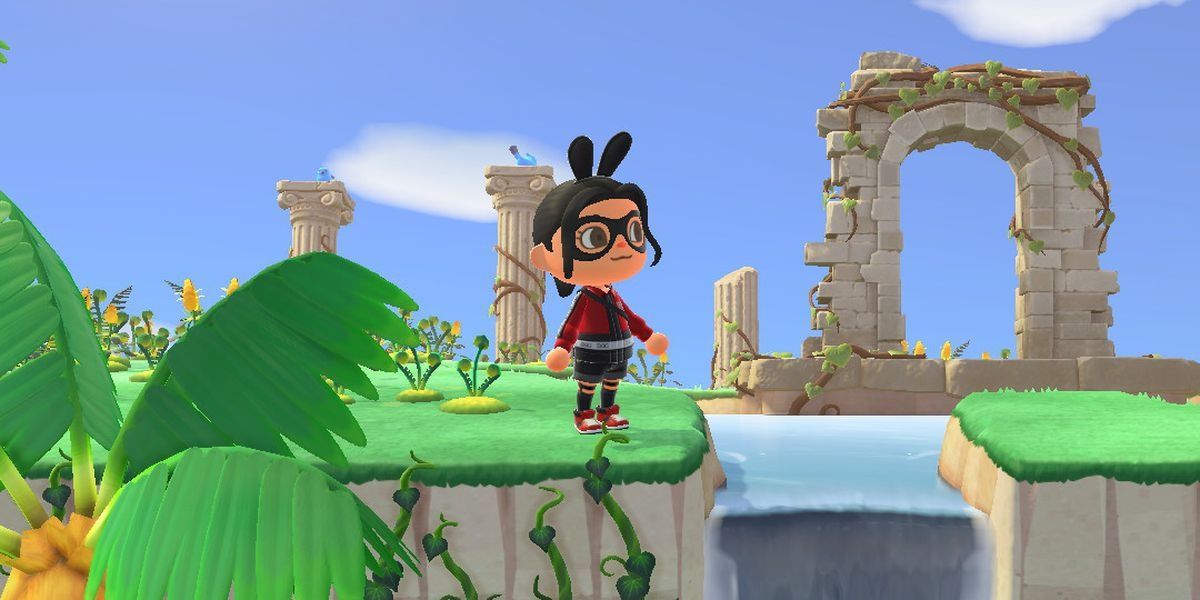 When harvesting Vines from remote and humid locations you can't forget about long-forgotten, ruined civilizations. Create your own ancient city with Ruined Broken Pillars, Ruined Decorated Pillars, and Ruined Arches. A seating area at the center can be constructed using Ruined Seats, which can double as some aged rubble.
All of these DIYs require Vines and Stones, five Vines and 20 Stones for the Arch, five Vines and five Stones for the Broken Pillar, and five Vines and ten Stones for the Decorated Pillar. The Ruined Seat only needs three Vines and three Stones, so they're the easiest to bulk build for scattering throughout your creation or for filling small, unoccupied spaces.
2


Decorate Like You Live On A Beanstalk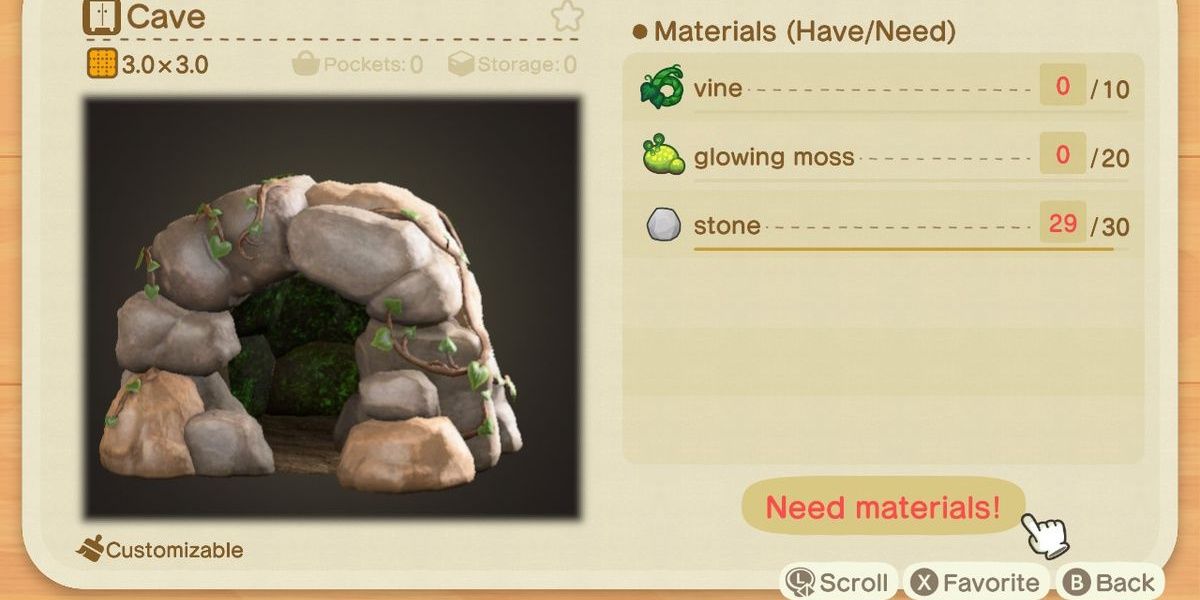 If you liked the story about Jack climbing a beanstalk, then prepare to live out a fairytale. This list of Vine uses wouldn't be complete without the Giant Vine which will set you back a whopping 25 Vines! Considering most Kapp'n islands provide the player with a maximum of ten Vines, you will need a lot of consistent luck to collect enough resources for this amazing craft.
The Happy Home Paradise DLC does have its perks though, as the player can find an abundance of Vines and Glowing Moss on the northern cliffs after completing five homes. If 25 is still out of your budget at the moment then try crafting some Vine Benches, which give the appearance of being surrounded by a beanstalk, especially when paired with Cloud Flooring. These Benches only need eight Vines so it's easier to decorate with them.
If you want to go all the way, you can build a creepy Cave for the giant to be living in, using ten Vines, 20 Glowing Moss, and 30 Stones. To make one of every Vine item you will 123 Vines, and that's without any of their other uses. Hanging them off of cliffs, even inaccessible ones, creates a cool overgrown feeling on your island and can help differentiate areas visually. Here are some more tips on decorating your island.
1


Sell Them Or Trade Them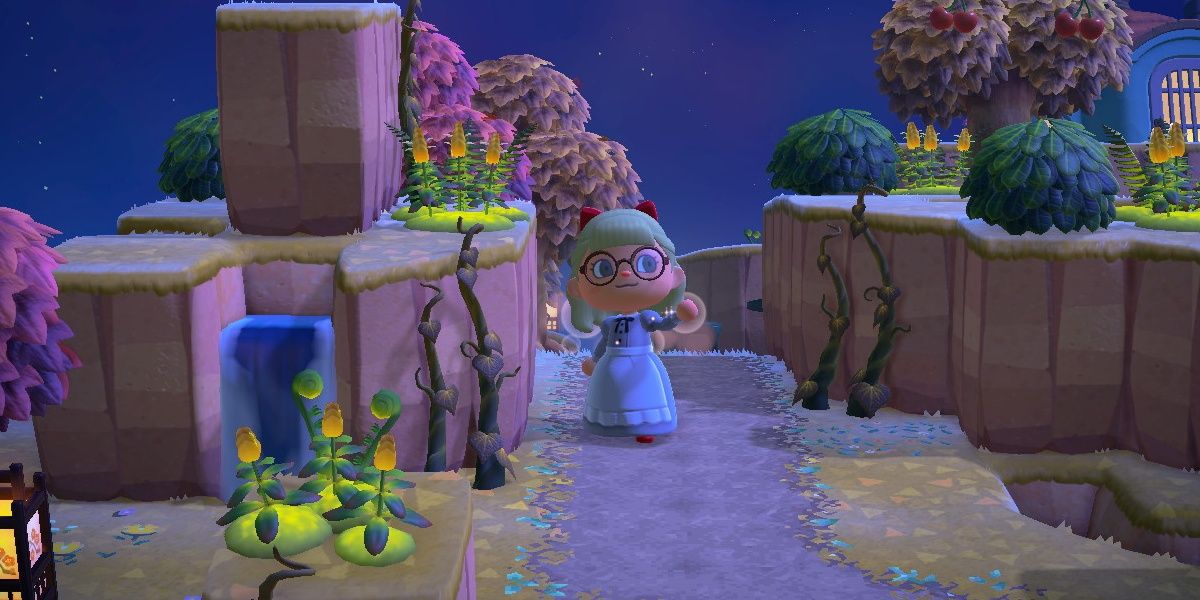 And if you've finished all the DIYs, covered your island in creeping Vines, and are running out of room in your storage, you can also sell them. They only net you 50 Bells, so maybe consider trading them with friends or using Nookazon to find other resources you might be running low on. Someone out there definitely always needs more Vines, especially when they're so versatile.
Source: Read Full Article