The Dark Pictures Anthology: The Devil In Me – Guests Scene Walkthrough
Quick Links
So far in The Dark Pictures Anthology: The Devil in Me, you and the crew of Lonnit Entertainment have just checked into the recreation of H. H. Holmes' Murder Hotel. Granthem Du'Met has given rooms to each member of the crew, and now, everyone is on their way upstairs to settle in from a long journey before a dinner appointment at 8 pm.
But the hotel itself is creepy, even well-lit and full of your friends. Let us (and Jamie) help you find your room with Erin in the Guests scene from The Devil in Me.
Our walkthrough for The Devil in Me details the Theatrical Cut, the version you play your first time through. The Dark Pictures Anthology is rife with twisting storylines and big decisions to make, so we've tried to be as thorough as possible with our guides and will update them if needed.
Going To Jamie's Room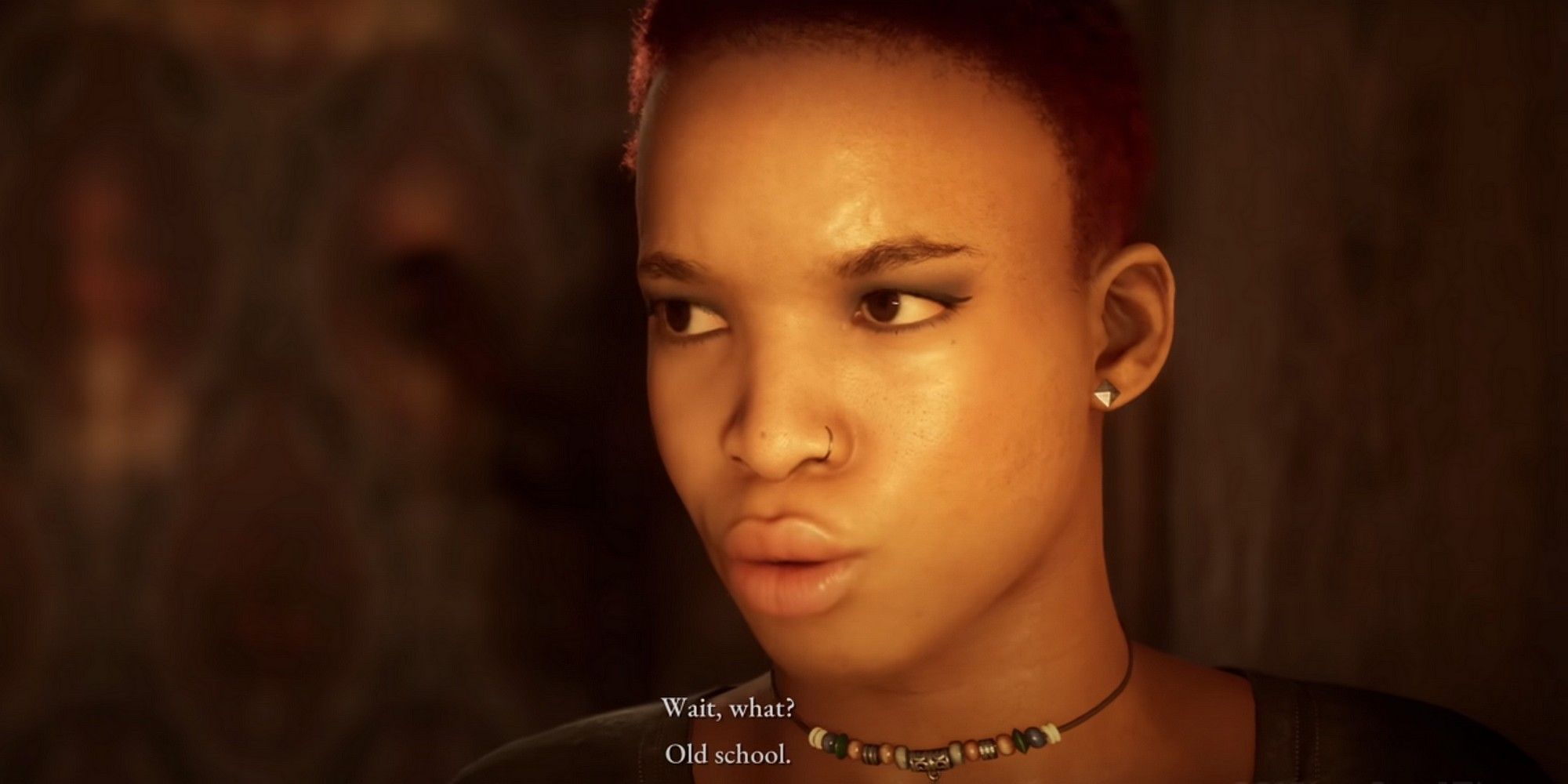 The scene begins with Erin wandering, staring at a little girl in the next hallway up ahead – until Jamie startles her. When Erin turns back around again, the girl is gone.
Jamie and Erin banter a bit in the hallway for a moment, with Erin trying to be brave. Aware that Erin is afraid, Jamie invites Erin to her room with the offer to help Erin find her own after Jamie has unpacked.
The rooms are small, but everyone is staying in their own space. When Erin comments, Jamie has the option to be disappointed in the accommodations or playful with Erin. The details of the conversation change depending on which you pick, with the women eventually circling around to talk about Kate. Jamie declares outwardly that she's not a fan.
After some more banter, Jamie produces a bottle of wine from the closet. Erin is apprehensive, but Jamie uses it as a chance to flirt before Erin drops her lip balm under the bed. Jamie can be amused by the struggle or familiar as she offers to share her own.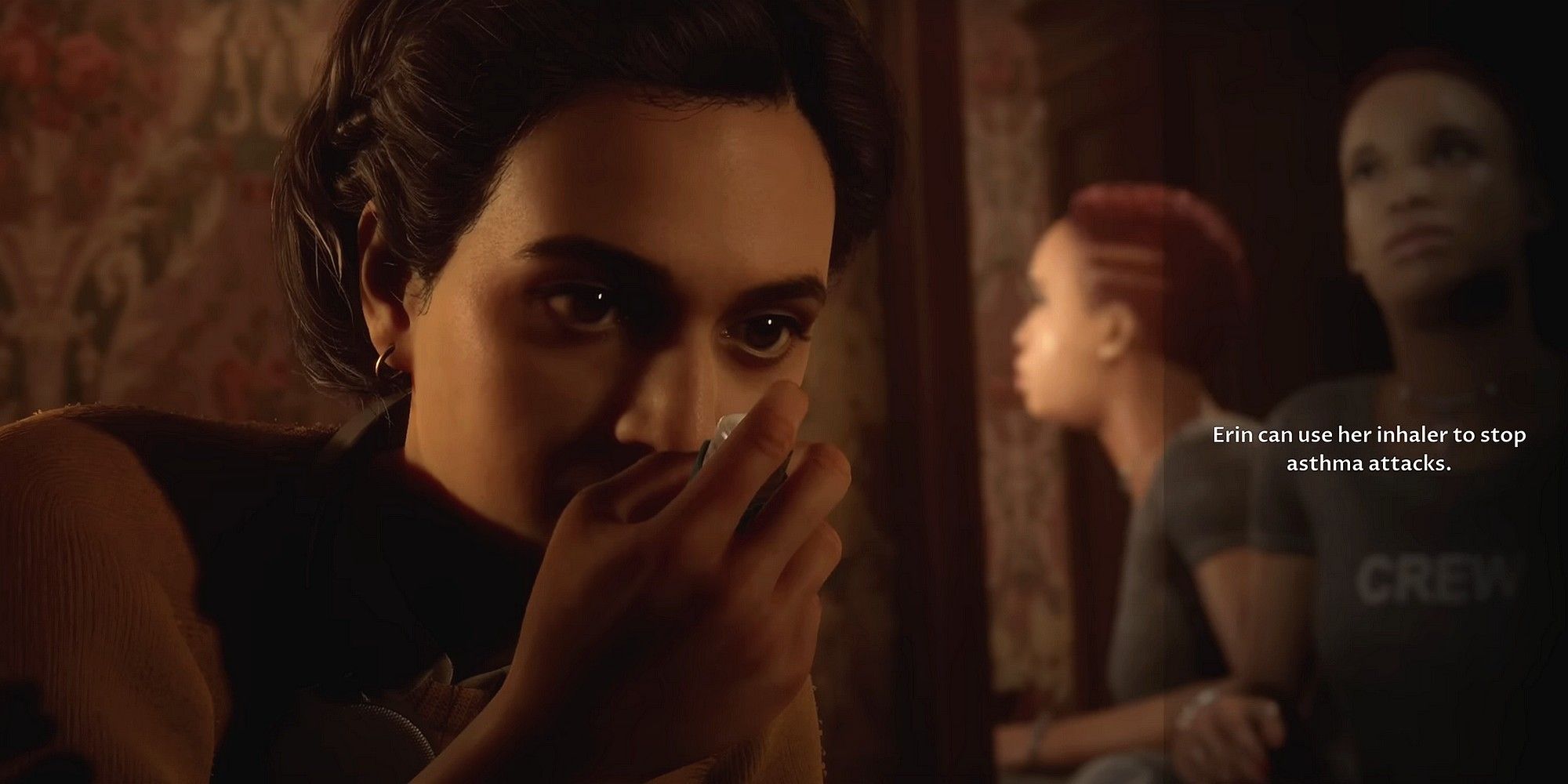 Regardless, Erin will reach for hers under the bed, but be stifled by an asthma attack. Her first inventory item is her inhaler, which can stop any difficulties with breathing that Erin runs into throughout your stay here.
Jamie can act concerned or curious about the asthma attack.
Getting Comfortable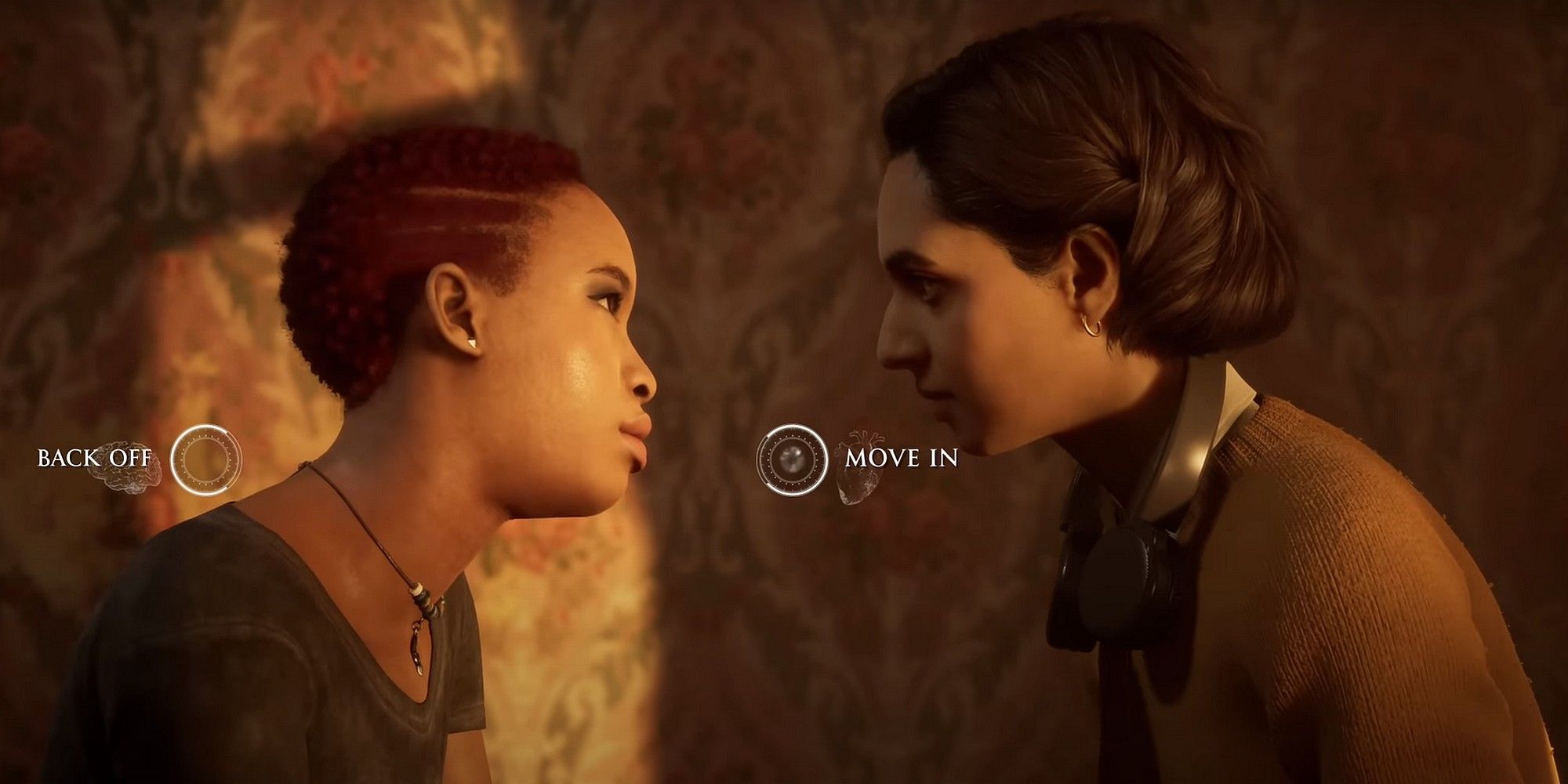 The women move on from it and try the wine together. Loosened up, Jamie can be flirtatious with Erin, or mischievous about the wine. The conversation progresses to giving you the option as Jamie to either move in and attempt to kiss Erin, or back off as she stammers.
Choose how you want their relationship to play out, and watch them discuss your choice.
Regardless, their time together is paused by Charlie knocking on the door. Annoyed by the interruption, Jamie can be hostile to Charlie over it or sarcastic with him. Charlie tells them he can't find his cigarettes before giving a rough idea of how their shoot will go for the evening, which he's scheduled to begin before dinner.
Erin swears she packed the cigarettes for the trip, and Charlie asks her to come help him look for them. Alone in her room, Jamie looks out the window and sees Du'Met and the little girl hurriedly getting aboard the ferry and taking off for the mainland once again.
Source: Read Full Article