The Merry Mushmen Are At The Door With Old School RPG Compendium Knock Issue 1
The Merry Mushmen recently launched a Kickstarter campaign to fund Knock! Issue One, an old school roleplaying adventure gaming 'zine filled with tabletop roleplaying gaming content. The campaign's $4,246 goal has been thoroughly smashed ($45,436 as of this writing), with only seven days remaining for you to open the door on one of the three reward tiers.
The Kick-master for this campaign is Olivier Revenu, a tabletop roleplayer since 1983, game designer, and publisher of Battles Magazine, an independent wargames magazine. According to the Kickstarter page, this is Revenu's first Kickstarter campaign, and they've brought along 40 fellow OSR game designers, writers, and artists to bring Knock! into the Prime Material Plane.
Knock! features 212 pages (A5 format) of OSR gaming greatness, with full-color art on high-quality (130gr) paper. The tabletop roleplaying content lovingly held within includes seven new classes and seven new creatures, and three complete adventures. You'll also find "articles about the history of Dungeons & Dragons, reflections about genre and gameplay, some clever rules, a bunch of maps, tons of random tables and lists" accompanied by beautiful art and illustrations.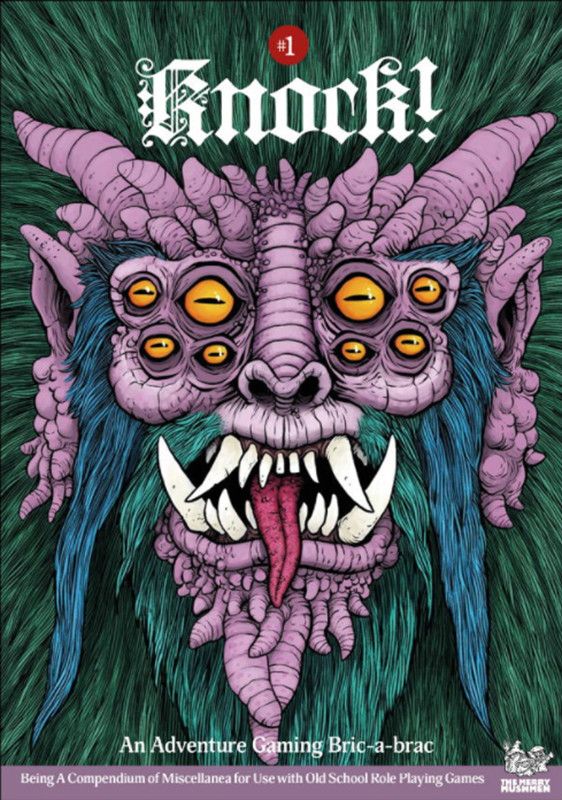 The three reward tiers are marked at €15, €25, and €45 (about $19, $31, and $55), and will secure you PDF and print copies of the 'zine. The higher two reward tiers also earn you the three stretch goal items, featuring a bookmark by legendary artist Russ Nicholson (The Warlock of Firetop Mountain, Fiend Folio), and a 'zine dustcover with an original Zaratazarat's Manse 24-room dungeon adventure printed on the inside. The third and most important stretch goal ensures the writers and artists get a 10% pay increase for all their quality work.
In case you're not familiar with OSR, the initials can stand for Old School Roleplaying/Revival/Renaissance, and just means tabletop roleplaying that is heavily influenced by or directly featuring the tabletop roleplaying games primarily (but not exclusively) of the 1970s to 2000. This era of tabletop gaming includes the first editions of Dungeons & Dragons, such as the 1974 original Dungeons & Dragons (OD&D), and the Basic, Expert, Companion, Master, and Immortal (BECMI) sets of the late 1970s – early 1980s.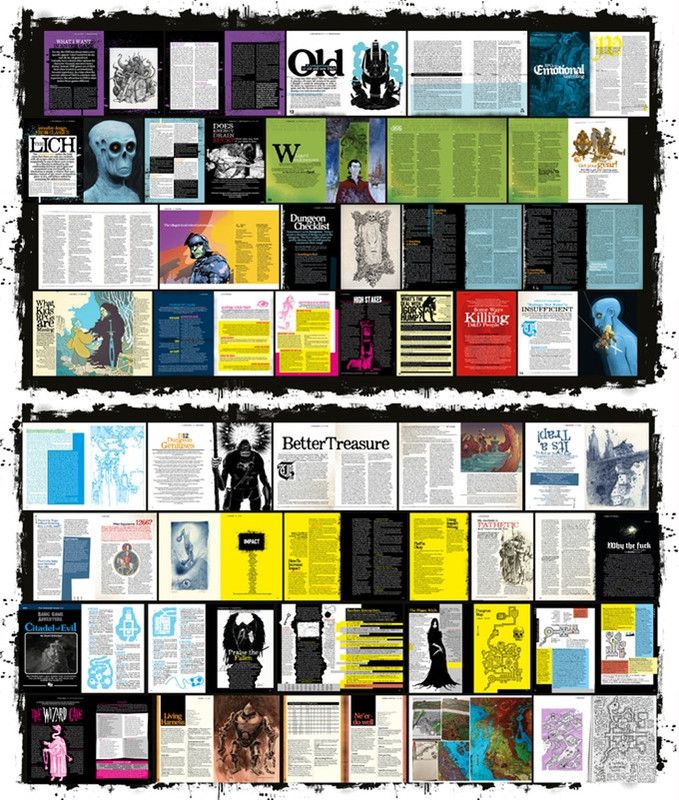 Click over to The Merry Mushmen website for preview pages of what you'll find in Knock!, and peek at its' Twitter channel for live updates.
Source: Read Full Article