The Monster Hunter Movie Now Releases One Week Earlier Than Expected
There's a bit of good news for Monster Hunter fans, as the Monster Hunter movie is now releasing on December 18 in the U.S. – a week ahead of its original Christmas Day launch. Whoever decided to push forward the release date needs "Proof of A Hero"
Directed by Paul W.S. Anderson, this adventure stars Milla Jovovich, Ron Perlman, and Tony Jaa. Jovovich plays a soldier named Artemis who works in a military unit. During a mission, they get transported into the world of Monster Hunter. A freak sandstorm somehow got them there, and it's up to her and the team to survive in a land filled with giant monsters.
The problem is: their guns don't work. The Hunter (Tony Jaa) shows her the way and uses his skills against these foes. In true Hollywood fashion, the Hunter, Artemis, and the team through a series of events have to face a world-ending danger that could destroy Earth. Will they prevail? The answer is probably yes.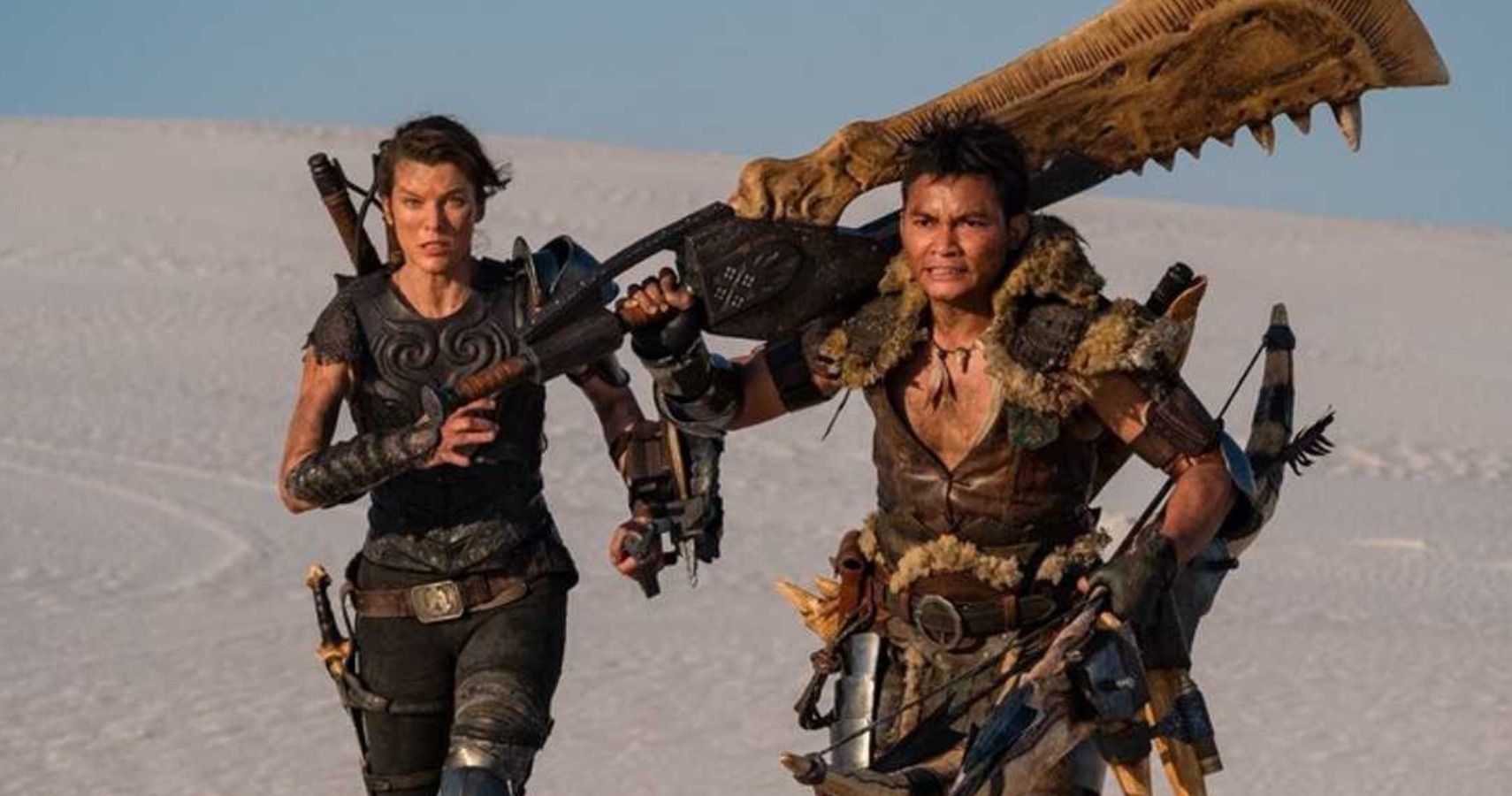 The release bump has been some good news in a devastating news week for the movie. Monster Hunter was available in Chinese theatres, but it was unceremoniously removed as it featured a racist slur. It's unlikely that the film will be in Chinese theatres anytime soon, as plans to fix and reissue it have been suspended by the country. Losing this audience is a huge deal, as it has a 21.7% market share in the global box office, according to Statista.
Capcom is currently talking to Screen Gems, the film's distributor about this offensive line in the film. We will see if there's a fix by the time the Monster Hunter movie arrives on December 18. To be honest, the trailer makes the film look like a dumpster fire.
Despite this big issue, Capcom is still promoting the film within Monster Hunter World: Iceborne. Fans can play as Milla Jovovich in a brief story mission against Rathalos and other beasts. After finishing these quests, you too can wear Artemis' outfit from the film in the game. She also has unique voice lines from Jovovich herself and her likeness looks impressively accurate.
Source: Read Full Article