The Phantom Abyss Is Indiana Jones Via Fall Guys And Dark Souls
Phantom Abyss – a new first-person multiplayer from developer Team WIBY and publisher Devolver Digital – will be landing in Early Access on Steam next month.
When you check out the game's trailer and Steam page, you'll immediately pick up on some Indiana Jones-inspired vibes, along with a dash of Fall Guys (fitting, seeing as Devolver Digital published that runaway success too), and perhaps even a dose of Dark Souls because of those phantoms.
Phantom Abyss describes itself as a "massive asynchronous multiplayer game," which takes place in the bowels of sprawling procedurally-generated temples and tasks players with retrieving the sacred relics hidden deep within their trap-filled chambers.
The whole asynchronous multiplayer thing entails you and your Steam pals collaborating in groups of up to 20 – which also includes phantoms generated by the game, who are supposedly the ghosts of actual fallen players who came before you. The gist is that observing their successes and failures as they progress through the temples could be the key to your own victory.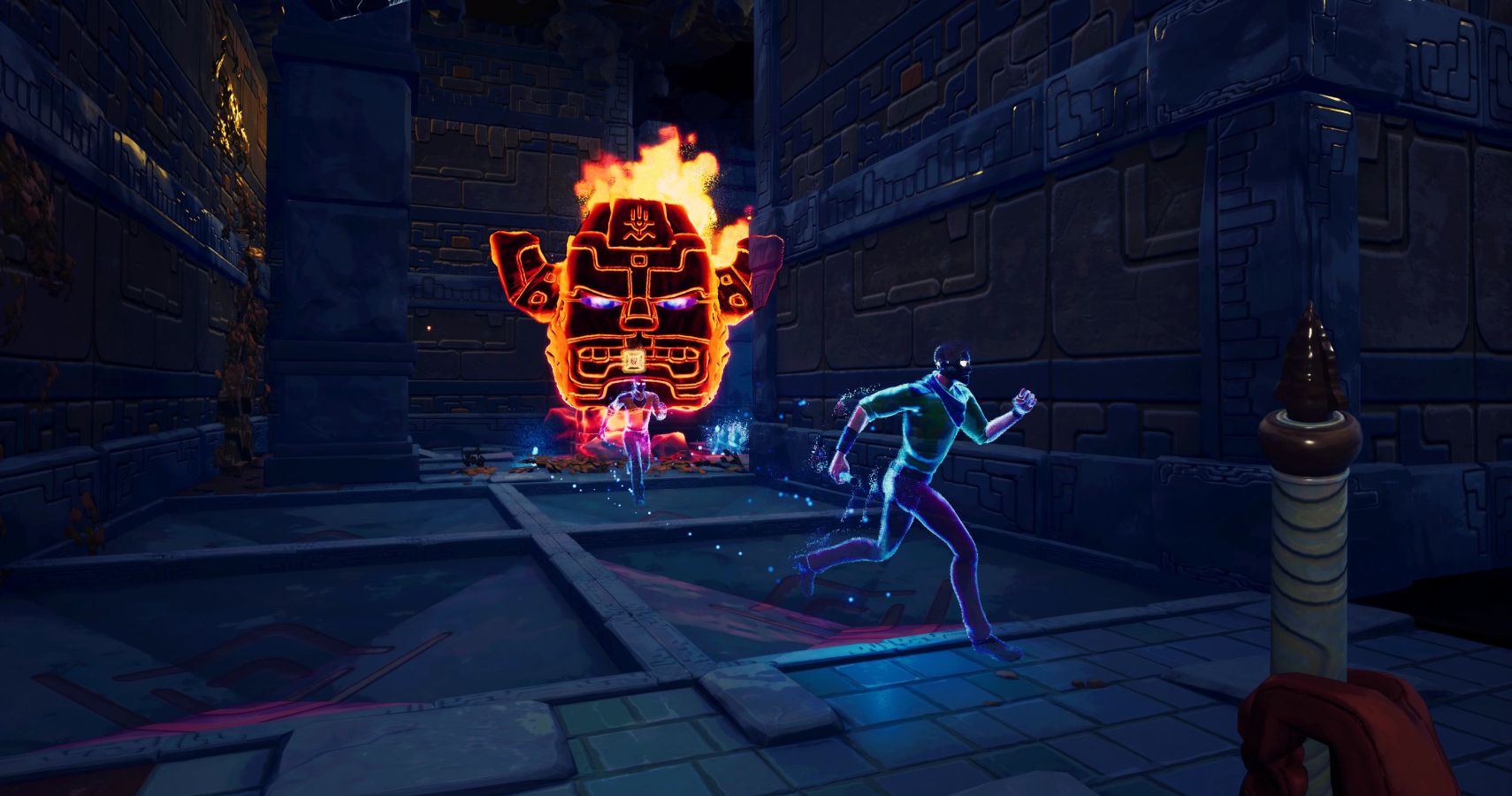 The goal is to uncover the temples' hidden relics, but no-one said that was going to be easy. As you unlock deeper chambers, so too do you unlock more deadly obstacles and traps to make getting those relics that much more challenging. The more difficult a relic is to obtain, the bigger the reward will be. Each procedurally-generated temple also contains a final Legendary Relic which lets you claim the whole temple for yourself, thereby making it disappear forever. Speaking of things disappearing forever, you and your fellow temple-spelunkers will only have one single attempt at each temple. No pressure.
If you fail to complete your expedition through any given temple, sorry for you! It'll poof out of existence, and you will never it again. Sounds unforgiving, hugely stress-inducing, and addictive. Where do we sign up?
Look out for Phantom Abyss, which will be released into Early Access on Steam in June. You can follow and RT Devolver's announcement tweet to stand a chance to get into the game early.
Source: Read Full Article