The Tutelage Of The Black Emperor – Immortals Fenyx Rising, Myths Of The Eastern Realm Vault Guide
The Tutelage of the Black Emperor is a story vault in Myths of the Eastern Realm, the second DLC pack from Immortals Feynx Rising, and you'll find it after meeting Gon Gon on the second island. It's mandatory to progress, but don't worry too much about puzzles – this is first and foremost a combat vault.
First off, you'll need to glide across to the section with pillars and gusts of wind. Because the pillars are much taller than the tops of the wind towers, you won't be able to land on them. However, you can ring jump over them while gliding to grab the stamina orbs, so they're not useless.
Once you glide over, a swarm of birds will attack. This first wave are pretty weak, so keep an eye out for the red arrow behind you that lets you know they're attacking. The sword is a better weapon to use here, as this wave of birds are quick, so you want to respond in kind. You'll probably be okay for the first round so long as you avoid powers, but if your stamina dips, ring jump over a pillar and recover a stamina orb.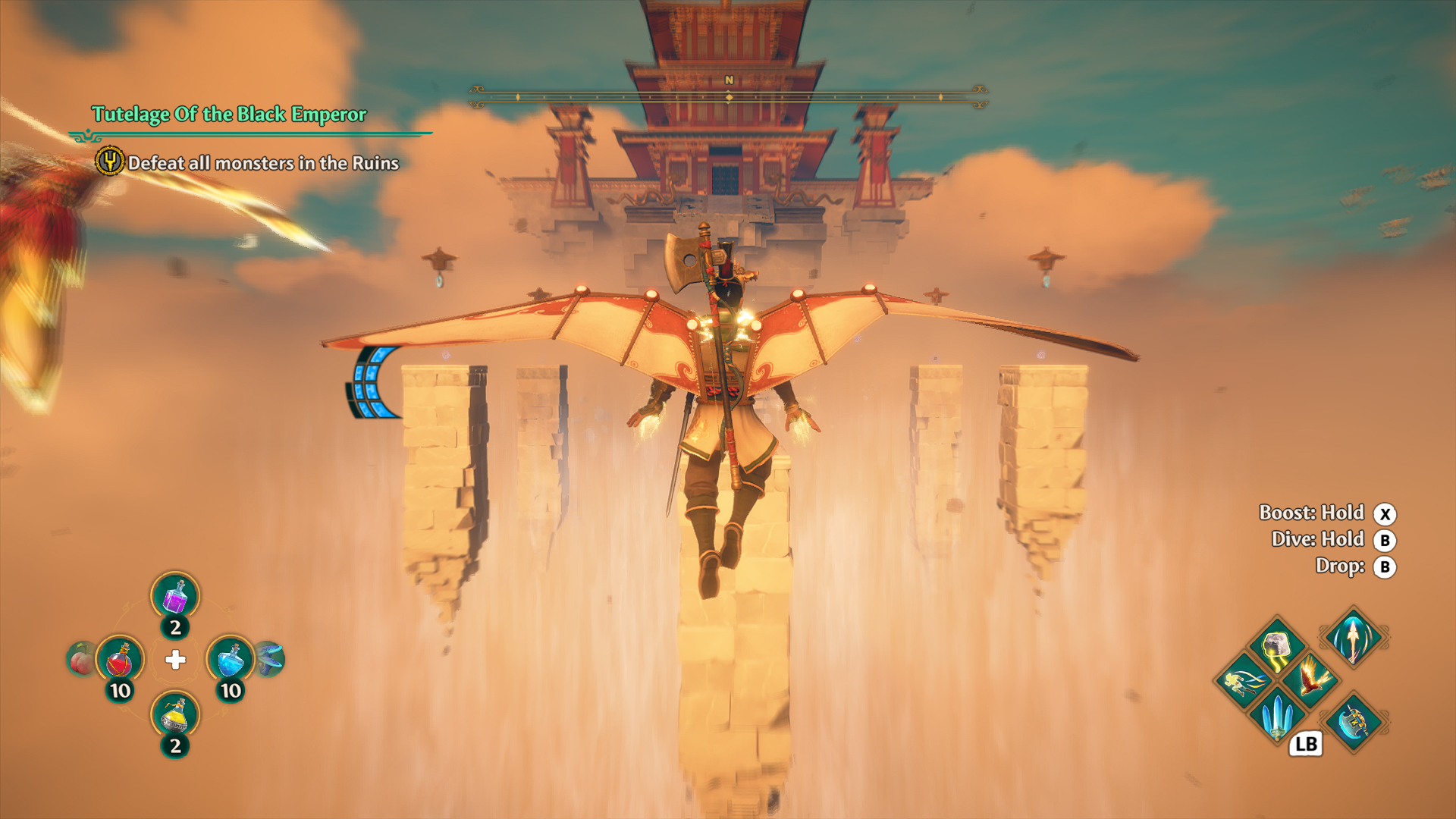 The second wave has some of these smaller birds, along with some bigger ones. Keep up the sword on the smaller ones but use the axe on the bigger ones. It's not as fast but does more damage and these birds move slower, so they're easier to hit. Avoid using powers as these drain stamina, and because the birds often hover above you until they attack, the arrows aren't much use either.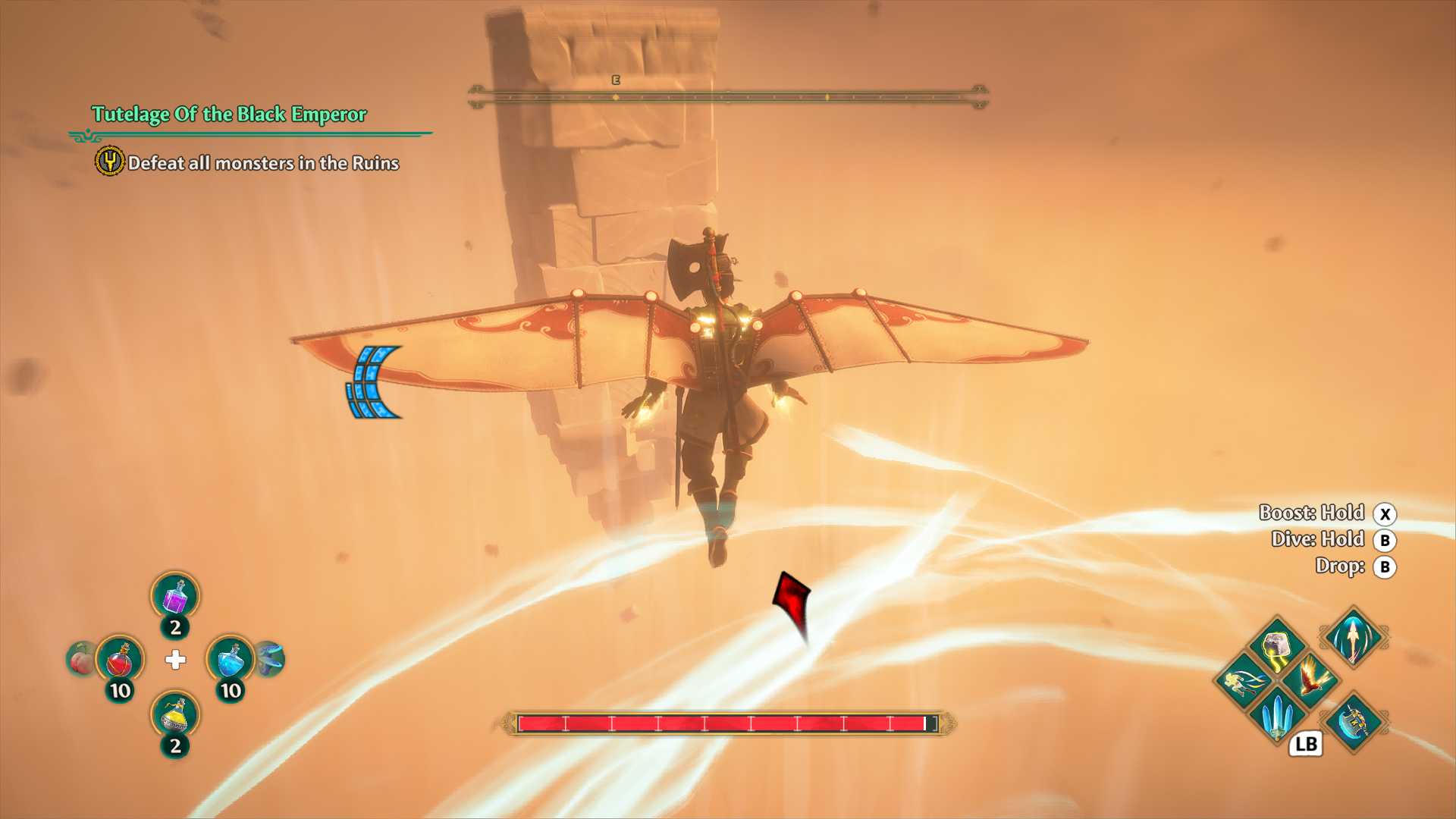 The third and final wave is all big birds, so using the axe is the way to go here. Try to tilt the camera beneath you so you can see above, as these birds stay out of your eye line a lot. With the stamina orbs available, that's not too big of an issue, especially as the red arrow will let you know of an incoming attack, but it's worth keeping your eye on them. Once this third wave is done, you'll return to Gon Gon for a short cutscene, where his fire will not ignite, so it turns out this was all for nought. Never mind.
Next: Myths Of The Eastern Realm Complete Walkthrough – Immortals Fenyx Rising DLC Guide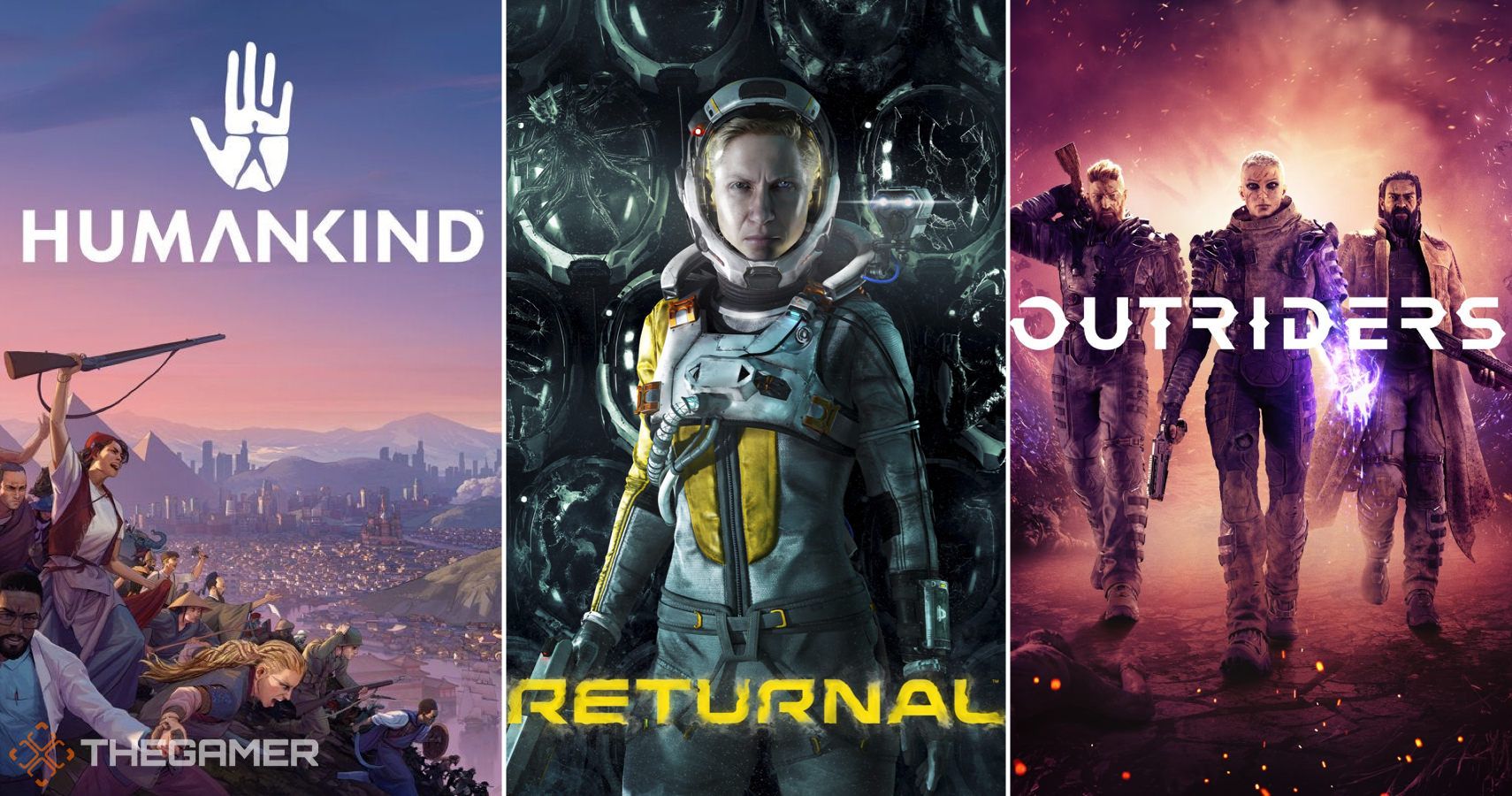 Guides
PC
Ubisoft
Xbox One
Ps5
ps4
Xbox Series X
Immortals
Immortals: Fenyx Rising
Stacey Henley is an editor for TheGamer, and can often be found journeying to the edge of the Earth, but only in video games. Find her on Twitter @FiveTacey
Source: Read Full Article