The Witcher's Next Saga To Include "More Than One Game"
It was officially announced back in March that CD Projekt Red is working on a new Witcher game in Unreal Engine 5, but a new earnings call has suggested that the title will kick off a new Witcher saga that will include "more than one game."
Revealed by CD Projekt Red president and joint CEO Adam Kiciński (thanks, VGC), the developer could release several new Witcher titles as part of the franchise's next saga and actually has "in mind more than one." Kiciński has also revealed that the first game in the second saga is currently in pre-production, having left the "research phase" back in May.
"We have in mind more than one," said Kiciński. "The first saga was three games, so now we are thinking about more than one game, but we are in pre-production of the first game from the second Witcher saga."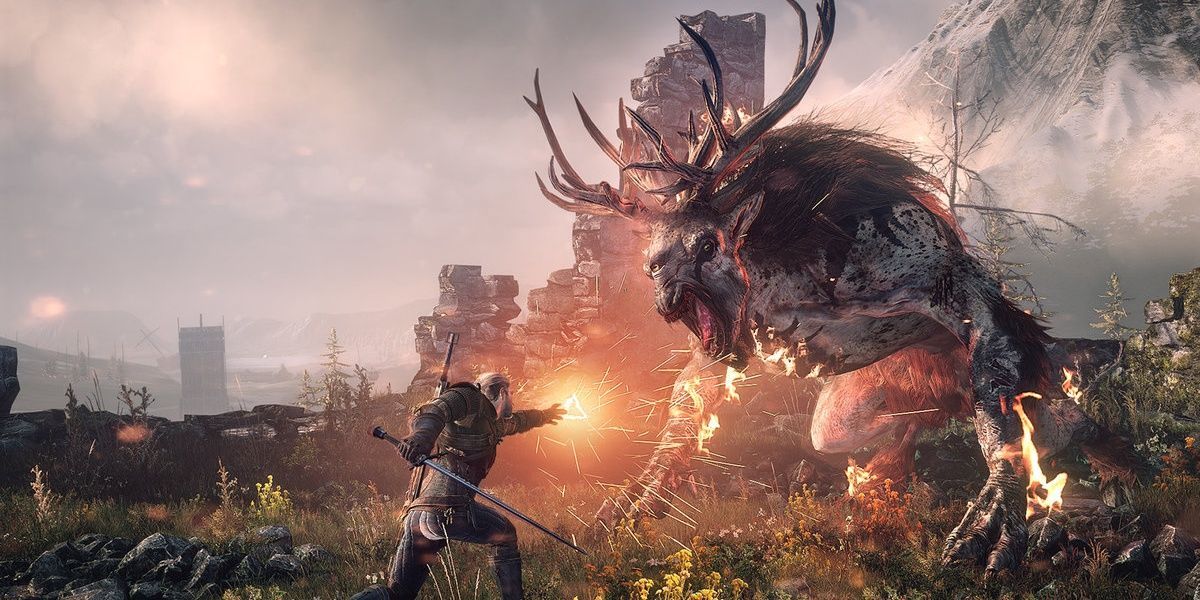 While it was never confirmed by CD Projekt Red that any more games were planned after the fourth installment, you'd expect The Witcher series to carry on just due to its sheer popularity. It's nice to have that official confirmation though and the way that Kiciński refers to the first three games as a saga as well, it's possible the developer has grand plans for the franchise's future beyond Geralt of Rivia.
Judging by the fact the game is now in pre-production and how long CD Projekt Red likes to take on full-scale projects, it's possible we still won't see another Witcher game for a good long while though. At least we'll be able to revisit Geralt and his crew later this year, as the developer announced in May that the PS5 and Xbox Series X versions of The Witcher 3 will release in Q4 2022.
As for what else the developer is working on, it very recently announced a name for its upcoming Cyberpunk 2077 DLC – Phantom Liberty. Unfortunately, we didn't get a release date in the DLC's latest trailer, but it does promise the return of V and Johnny Silverhand and is expected to drop at some point in 2023.
Source: Read Full Article