Tony Hawk's Pro Skater 1+2 Gets Huge Update Including New Challenges, Crash Bandicoot Gear, And More
There's actually way more to this free update than just some Crash Bandicoot-themed cosmetic items, but we're going to start with that since there's just no other way Activision's orange critter would get any air time.
Yes, Crash Bandicoot is invading Tony Hawk's Pro Skater 1+2, offering a new board, shirts, and hats. Since both Crash and Tony are owned by Activision, then this crossover is not only possible but destined to happen. Turn your Create-a-Skater avatar into a massive Bandicoot fan in this latest update out later today.
But there's more. There's also The Birdman Pack for a more traditional-looking set of skater cosmetics in the form of five brand new decks. The Birdman Pack is made in collaboration with The Skatepark Project, a group that supports building public skateparks in underserved neighborhoods. All proceeds for The Birdman Pack will go to The Skatepark Project, which will be available later today and for a limited time.
We've also got three new fan-created decks as part of the Create-A-Deck contest a little while ago, with the three winners being immortalized in the latest free update.
But today's update isn't all about cosmetics. There are also new Challenges, and a lot of them–10 new Challenges across 10 new Challenge Sets, to be exact. This includes new objectives in Solo Tour, Multiplayer, Classic Park Challenges, Create-A-Park Combo Challenges, and Combo Practice Challenges. Each provides plenty of XP and cash to help boost you to level 100.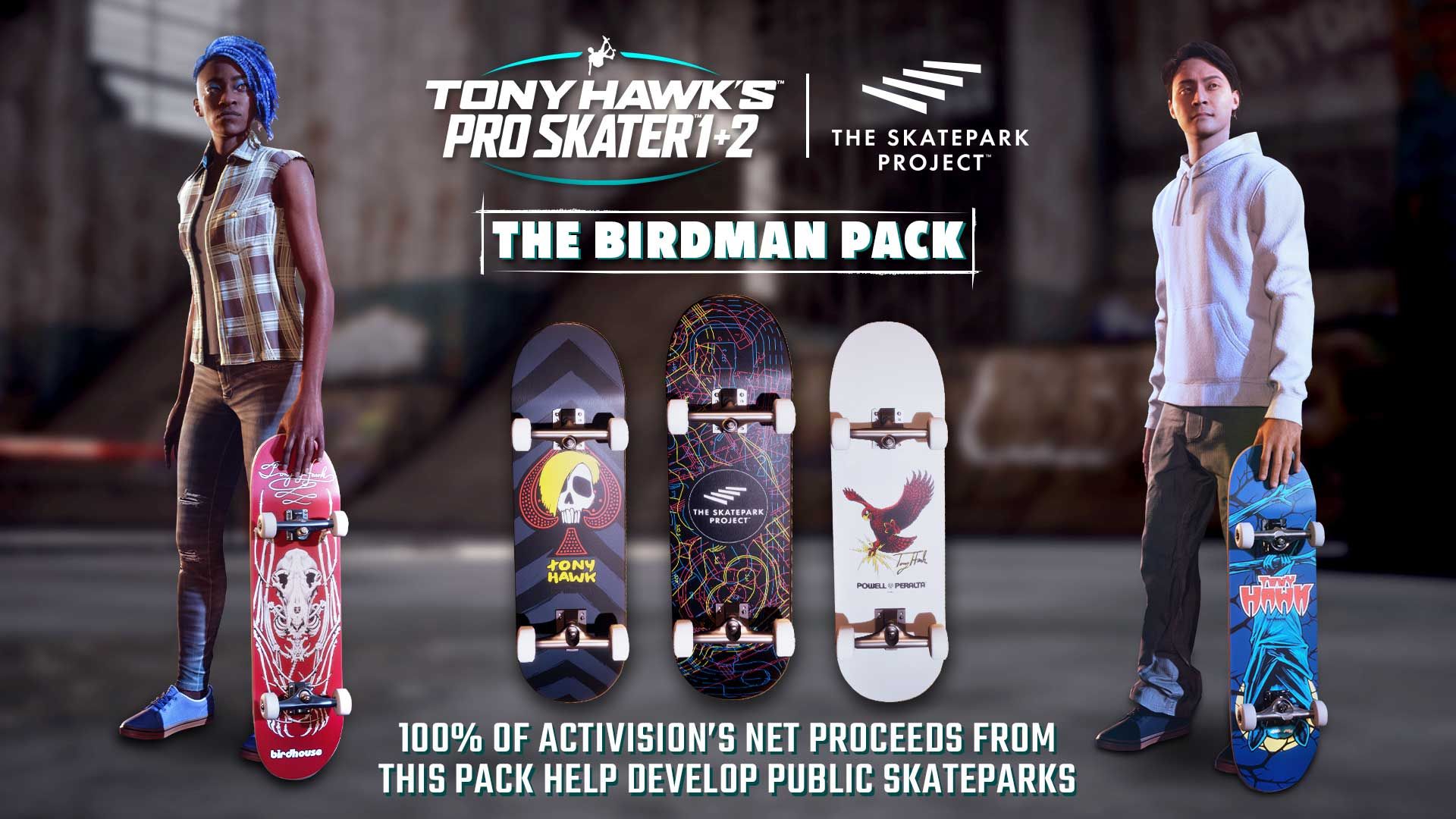 Multiplayer playlists have been tuned to offer better randomization of Parks and Scores for both Jams and Competitive, and there's also a brand new Replay Tours option for solo players. This lets you replay Tours using any individual skater, allowing you to collect Stat Points for whoever you prefer to skate as. Completed Tours can be found in the new Crew Tours menu, so you never have to worry about losing your progress.
This massive update arrives today at 11 AM EST (8 AM PST) and is totally free.
Source: Read Full Article