Transformers: Battlegrounds Goes Back To Its Cartoon Roots In New Trailer
In just a month, fans of the Transformers franchise can get their hands on the new combat tactics game Transformers: Battlegrounds, and publisher Outright Games has just revealed a new trailer offering a peek at the gameplay between the Autobots and the Decepticons.
In Transformers: Battlegrounds, players can assemble their team in many different areas from Central City all the way to Cybertron. Characters like Optimus Prime, Bumblebee, Grimlock, and a whole arsenal of Autobots will be available as part of the player's team in their fight against Megatron and his army of Decepticons. Strength and strategy are key in this tactical game as players can take advantage of the environment around them. There is also an Energon meter that helps unleash some powerful Ultimate Abilities to take down strong enemies. Anyone can play either solo or with others through local multiplayer in different modes to test their skills on the battlefield as a team or against each other.
In the new gameplay trailer, a voice-over of Optimus Prime can be heard as we see his comrades in action. What stands out is the cool cartoon style that should feel nostalgic for fans of the series. The video reveals some of the backgrounds of the game, as the Autobots are at war with the Decepticons fighting in different terrains. With this being a tactical game, Transformers: Battlegrounds will be playing off as a turn-based strategy where each character gets to move a certain amount of spaces to get a chance to eliminate their foes.
News of the game was announced back in June, but both Outright Games and developer Coatsink didn't reveal much of how the game would play out. Thanks to the trailer, now we have a good idea of what to expect. It was also revealed that a Digital Deluxe Edition of the game will also be available. With this addition, players can get four Autobot skin packs and an exclusive arcade mode called CUBE, where Autobots and Decepticons will be fighting for control of the CUBE in four different arenas. Those who want to get that extra content can pre-order and save 10% off and get an exclusive Nemesis Prime and Goldfire Bumblebee skins.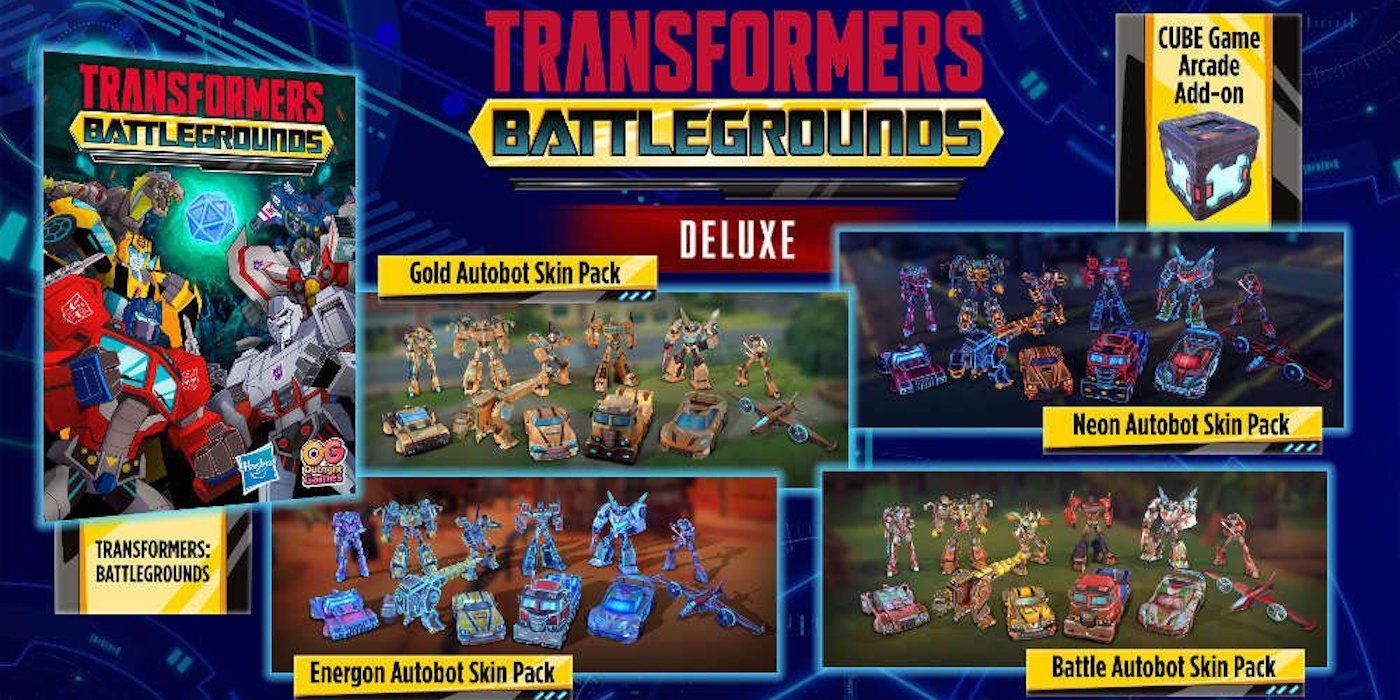 Transformers: Battlegrounds will be available on Playstation 4, Xbox One, Nintendo Switch, and PC on October 23.
Source: Read Full Article