Ubisoft Pirate Game Skull & Bones Is Being Redone With A 'New Direction'
A new wind has been blowing through the sails of Ubisoft's forgotten Skull & Bones project, as rumors of a reboot began circulating over the summer. Now, the open-world pirate adventure has found a new creative captain, who gave the official word that the game has steered in a "new direction."
Ubisoft's new creative director on the project, Elisabeth Pellen, wrote an official statement on the company's website yesterday. Pellen's words provided an update on the title's progress, whilst thanking fans for their patience. Pellen confirmed that Skull & Bones was far ahead in the pursuit of a "new vision", that the team at Ubisoft Singapore had been working tirelessly on for the past two years. The fresh talent that joined Pellen in the development team have now combined their efforts to develop a pirate adventure game that will creatively push the boat out. Sorry.
Related: Ubisoft Is Working On Three Games That Are Beyond Triple-A (Apparently)
After the game's reveal in 2017 –  with the promise of a beta test in 2018 – Ubisoft Singapore's first leading title slowly sank to the bottom of the ocean as developers' communication with fans fell silent. Originally scheduled for a 2018 release, Skull & Bones boasted big ambitions before the game had even launched, with a female-driven TV show in the works with Atlas Entertainment. It was also no secret that Skull & Bones was heavily inspired by Ubisoft's Assassin's Creed IV: Black Flag, but it was this comparison that ultimately caused the three-year delay of its release.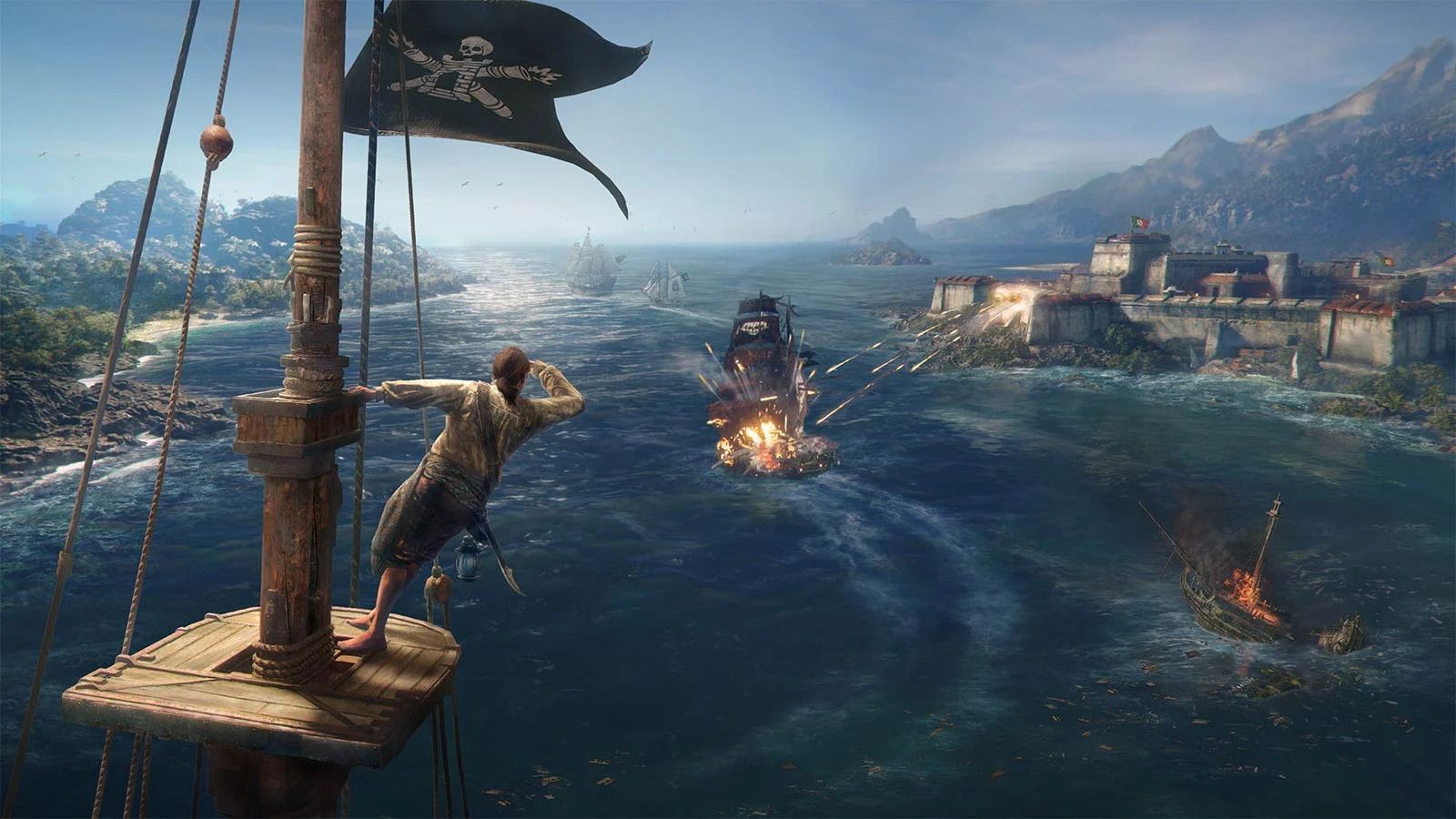 As Elisabeth Pellen took the helm, Skull & Bones began chasing uncharted territory that no assassin had ventured to before. Pellen – with 20 years Ubisoft experience and a Splinter Cell sequel under her belt – took over from creative director Justin Farren, and wanted to give Skull & Bones an original foundation to build on without borrowing from past IPs. Pellen also highlighted in her recent statement that the development team needed more time to facilitate the redesign and release a nautical epic that Ubisoft would be proud of.
Pellen confirmed that Skull & Bones would not be featured in today's second Ubisoft Forward event, but assured fans that they would receive more information during the project's "comeback next year." The game's new release has been slated for around April 2021, and it looks like new footage of the pirates will remain off the map until early next year, at least.
Source: Read Full Article