Unification Mod Adds 17 New Races To Dawn Of War: Soulstorm
Just about a month shy of three years after the initial release, the Thudmeizer Mod Team has announced the official launch of the newest and fully complete version of the Unification Mod for the 13-year old blockbuster RTS Warhammer 40,000: Dawn of War – Soulstorm. The latest version updates the mod to Unification 5.9, and comes with a massive amount of new and improved content that works for both the Steam and DVD versions of the classic game.
The Unification mod began as a "tool to automatically configure your New Races in Unification." It's changed a bit since then, with the latest version described by the mod devs as "an advanced combiner mod that allows you to seamlessly combine almost all community-created races." In fact, that's probably its main feature, as this official release version supports and includes a total of 17 new races for your copy of Soulstorm. Check the mod notes for the full list, but a few of them are ones Dawn of War fans may already know quite well, including the Tyranids, Blood Angels, Dark Angels, Chaos Daemons, Witch Hunters, and 12 more.
Additionally, the Thudmeizer Mod Team states that all these newly-available races are the standard races, fully supported by Unification, and even available for multiplayer games on Steam. And they also throw in a special note, warning that the Survival profile for the Emperor's Children race "is NOT for the faint-hearted" and that you should take extreme caution before engaging them in battle if "you have heart (or any other medical) issues". Of course, this is most likely meant to be taken jokingly, but it also sounds like, if you're looking for a seriously hardcore RTS challenge, that'd be the opponent who's gonna give you one.
Outside of the 17 new races you can play with, the Unification mod includes numerous other additions and improvements, lead by a number of extensive campaign updates, expanded AI, four Game Modes (Survival, Last Stand, Kill-Team, and Assault), new units complete with new voice-over work, new Titans, and a comprehensive and meticulous art update.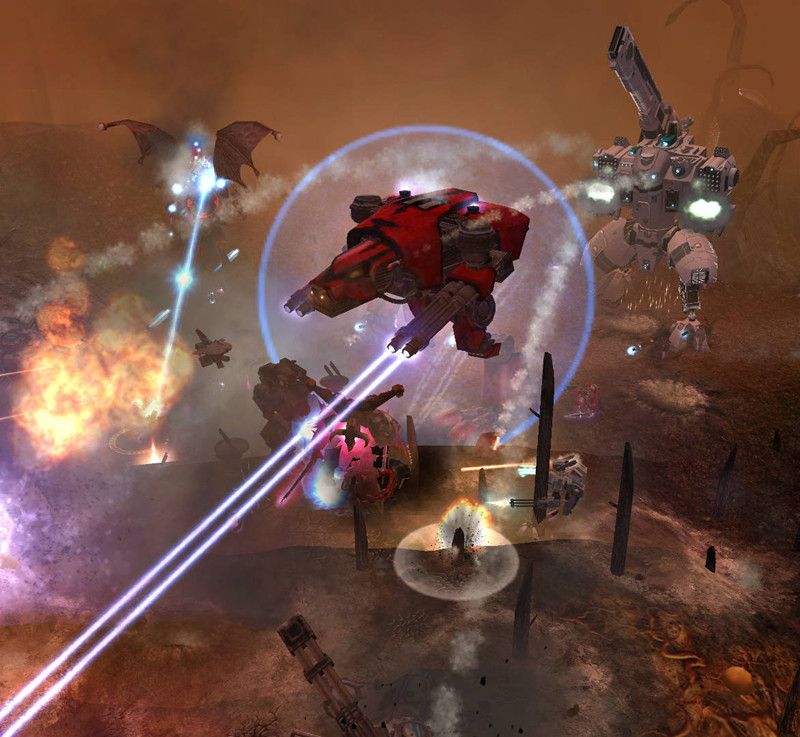 You'll, of course, need the Warhammer 40,000: Dawn of War – Soulstorm base game for Unification to work, but that's an easy fix, as it's currently available on Steam for just $12.99. The mod notes have other instructions and requirements you'll need to follow, as well.
Source: Read Full Article