Willow Interview: Warwick Davis And Jonathan Kasdan On How The Series Returned
While Disney, along with most other media companies, is in the habit of diving into its back catalogue to mine nostalgia for safe profits, Willow always seemed like a strange choice. The 1988 movie was popular enough, and beloved by those who saw it at the right moment in their childhood, but ultimately has not gone down in history as a world-famous bona fide classic of the '80s in the way the likes of The Goonies, Gremlins, E.T., or The Little Mermaid have. That only makes the decision to bring back Willow all the more interesting. Live action versions of classic animated movies that change very little seem like reliable projects. Television sequels to only somewhat beloved movies, less so. It seemed like there was a sense of love for the story, not just pursuit of profit, and sitting down at a global press conference featuring, among others, Willow himself Warwick Davis and the show's writer and producer Jonathan Kasdan, this affection was in full focus.
"For years it has been talked about, not by anyone official, but by the fans," Davis says. "They've constantly pestered me saying, 'when are we going to see a sequel?', and it's a question I could never answer, until I met John Kasdan, who I understood was also a fan. And I wondered on the set of Solo [A Star Wars Story, where Davis was a cast member and Kasdan was also writer and producer] who led him on to set. 'No fans allowed here', because he was obsessed with talking about Willow. And it was decided that there should indeed be more Willow. So that was the catalyst for this project to happen, really. It happened very quickly in Hollywood terms, it wasn't years and years of development. Before I knew it I was on set in Wales, for the very first day of filming, once again, looking just like Willow, but a slightly older, more mature, better looking version."
As for how this process moved so quickly, Kasdan had some answers. "There was the impulse, certainly, between Ron [Howard, Solo director and Willow executive producer] and Warwick and myself to continue this story, return to this world and I came at it as a fan and a creator, and they found a champion in me. I kept fighting and hoping that we would get a chance to go back here. My ace was always that Warwick would be back and he would look so attractive. And America would, and the world would, fall on their knees. I think everyone got that and appreciated that, there was something really special in the opportunity to bring this character back to the screen."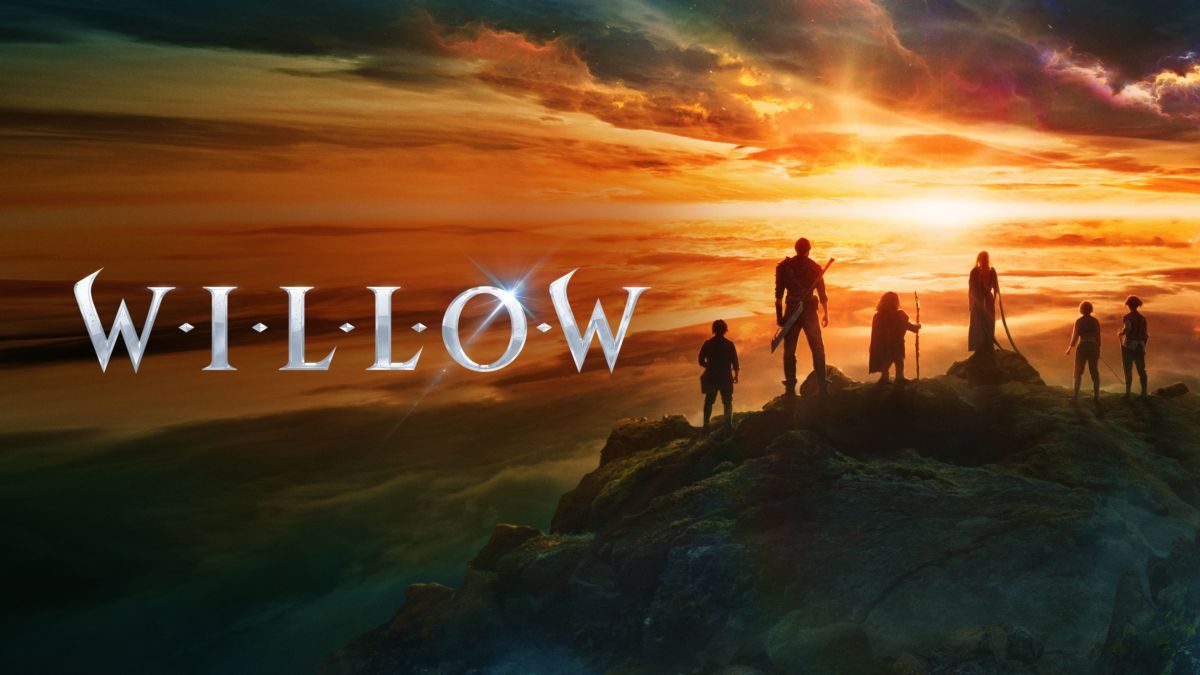 Willow is produced by Lucasfilm, and the series began life on the set of Star Wars, so there was an obvious question to consider – how involved was George Lucas. "Warwick was actually present on the day that I had my one and only conversation with George about this project," Kasdan says. "He visited the set of Solo because he is devoted to Ron and they are dear dear friends in real life. They told us that [Lucas] was going to come for just a moment, and we should make direct eye contact or ask him any direct questions. Instead, he ended up staying for six hours and answering all our questions and being nothing but lovely. And I said to him in this moment, when I found myself sitting next to this God of my childhood, the one thing I thought that Lucasfilm really had an opportunity to do was to tell more Willow stories. And he smiled wryly and said he couldn't agree more, and had been trying to make that happen for quite a while and was a supporter and an advocate for anything that we could get off the ground. That sort of faith and excitement and genuine boyish enthusiasm was really critical to feeling like this was something we could go off and do."
Willow will be available on Disney Plus from November 30.
Source: Read Full Article