Words With Friends And American Cancer Society Team Up For Breast Cancer Awareness Month
Words With Friends, Zynga's iconic mobile game, is joining forces with the American Cancer Society to support Breast Cancer Awareness Month. Several high-profile figures are also helping out the campaign, including Alanis Morissette and Betsey Johnson.
This will be the second annual running of the #WordsWithHope initiative, in which Zynga will be posting a "word of hope" across all its social channels and as Words With Friends' "Word of the Day." Each will "be a statement shared by influential people whose lives have been changed by breast cancer" – the hope is that the campaign will raise awareness for early screening and detection to help save lives.
There's an impressive list of celebrities join in on the partnership, with people across several industries – fashion, entertainment, sports, and medicine – lending their thoughts. These include:
Alanis Morissette
Dr. Alpa Patel
Betsey Johnson
Mary Kay Andrews
Sarah Bird
Virginia Williams
Deepthi Menon, Senior Vice President of Word With Friends, said "We know that in the U.S. alone, one in eight women will receive a breast cancer diagnosis in her lifetime, and women of color are disproportionately affected. With COVID-19 making it harder to connect to our support systems, we thought it vital to partner with the American Cancer Society to provide our community of players with the support they deserve."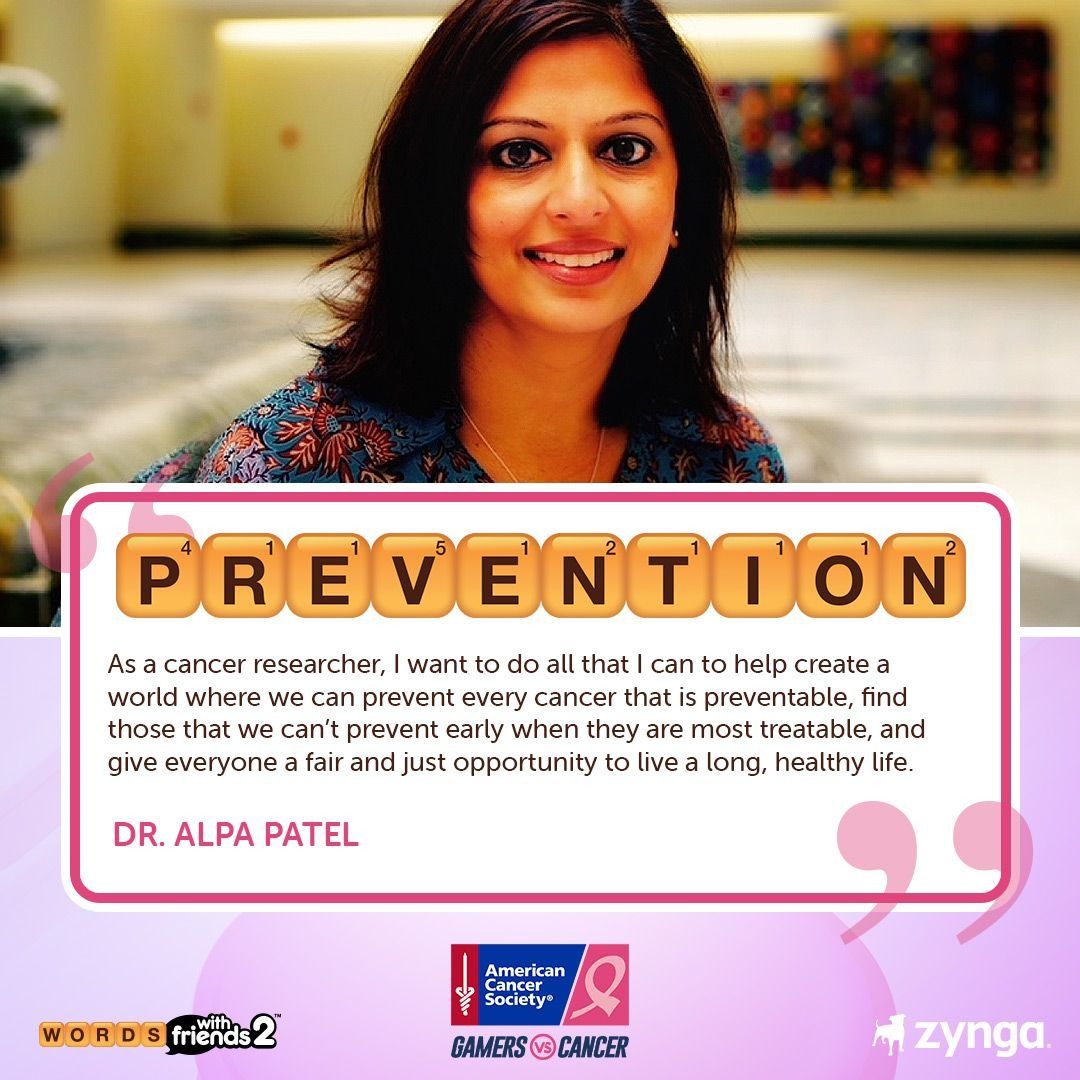 Breast Cancer Awareness Month began today and runs through the end of October. One of the best ways to fight the disease is through early detection – something this partnership is heavily promoting.
"Words matter and #WordsWithHope is a creative way to increase awareness about the importance of breast cancer screening and early detection as well as the promising research and support services available to patients," said CEO of the American Cancer Society, Kris Kim. They believe this partnership is an excellent way to bring unique stories to the world and plays an important role in fighting cancer.
The #WordsWithHope initiative will run the entirety of October. To learn more about Breast Cancer Awareness Month, visit the American Cancer Society's official website.
Source: Read Full Article