Xenoblade Chronicles 3 Volume 3 Unveils New Lapidary Character And Rogue-Like Challenges
Nintendo has introduced a new character for Xenoblade Chronicles 3, which it is calling "a jewel-loving hero", during the Nintendo Direct showcase. The trailer revealed the character who will be coming to the game's Expansion Pass Volume 3, new challenge rules, as well as a sneak peak at what's coming ahead in the fourth volume of the Expansion Pass.
Players can expect a new hero and more tough challenges in this third volume of the expansion pass. The new character is named Masha and she introduces herself in the trailer rather grandly as the "Lapidarist Extraordinaire". And she has quite the outfit to boot. If you didn't know, a lapidarist is someone who cuts, polishes, or engraves gems.
As you might expect Masha has a bunch of new abilities and crafting accessories players can learn to use and master. For example she can use special ore to craft accessories that bestow various effects. Alongside the new character, in Volume 3 there'll be challenge battles with rogue-like elements that are being added. Players will select just one character to battle wave after wave of enemies. For every win, players will earn more heroes as well as special abilities. Racking up victories will see you through to the final boss stage and you might earn special in-game outfits as a reward.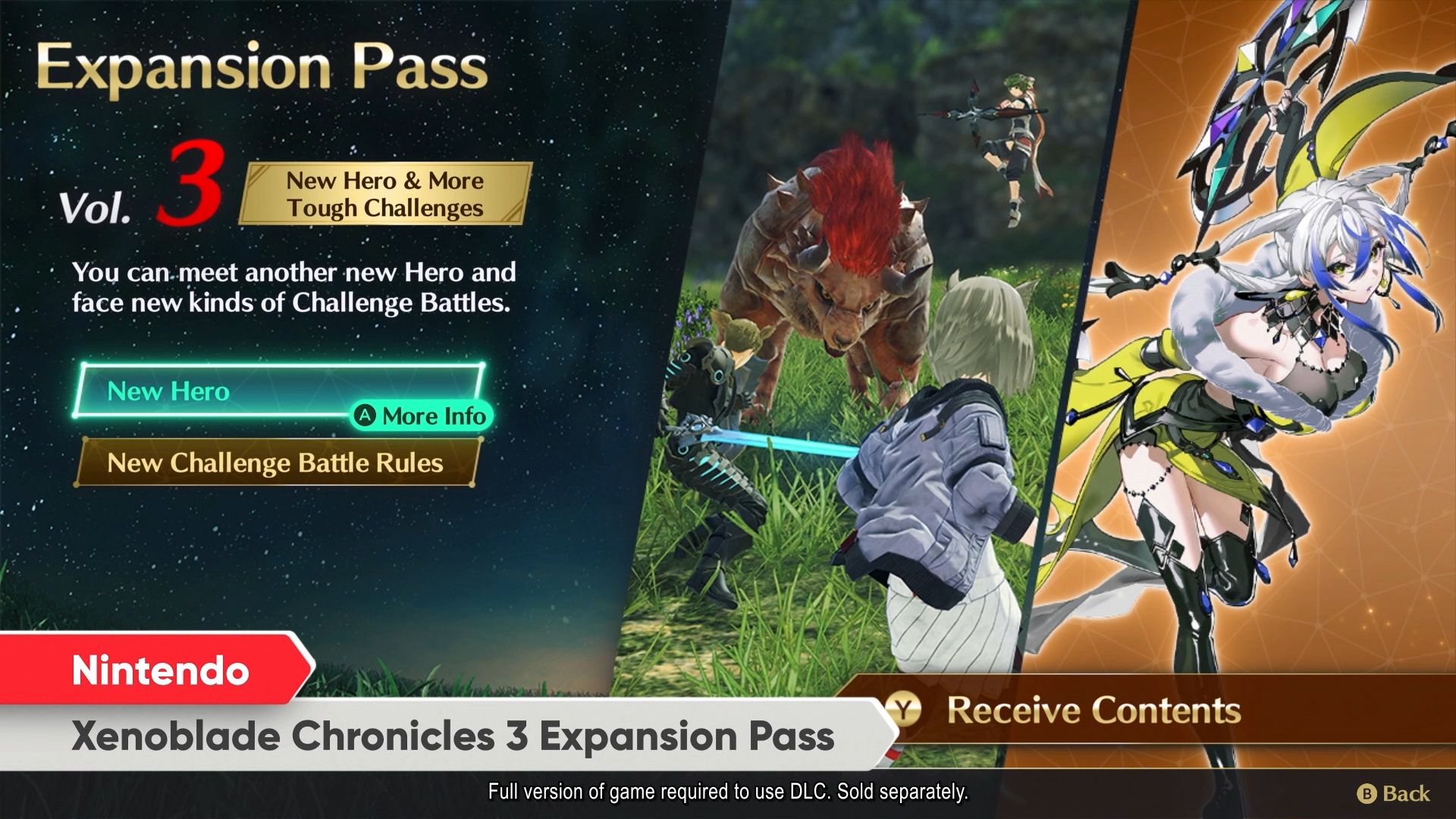 The trailer also teased what Xenoblade Chronicles 3 players might see in Volume 4, which is coming later this year. This was a brief cinematic showing off a conflict of some kind with characters facing off against a fiery antagonist. It certainly looked a more substantial volume but players will have to wait as it won't be out for some time.
As for Volume 3, it comes out February 16 so fans can mark their calendars for next week. It's not too long to wait. As for the more intriguing Volume 4, this will be released by the end of this year with Nintendo not saying anything more specific than "end of 2023".
Source: Read Full Article