Xenoblade Chronicles 3: Where To Find Every Unique Monster
Quick Links
What Are Unique Monsters In Xenoblade Chronicles 3?
Every Unique Monster In The Aetia Region
Every Unique Monster In The Fornis Region
Every Unique Monster In The Pentelas Region
Every Unique Monster In Keves Castle Region
Every Unique Monster In The Cadensia Region
Every Unique Monster In The Final Dungeon
Xenoblade Chronicles 3 is perhaps the greatest, and certainly the latest, title in Monolith Soft and Nintendo's famously sprawling set of RPGs. Plenty has changed since 2010 when a young mechanic named Shulk and his best friend Reyn set out to learn more about the Mechon in the original Xenoblade Chronicles. Different worlds, different casts, different stories, different combat.
One thing that hasn't changed is the series' penchant for Unique Monsters, super-powered variants of dangerous fauna that offer excellent rewards in exchange for an extreme challenge. Read on to learn where to find every Unique Monster in Xenoblade Chronicles 3.
What Are Unique Monsters In Xenoblade Chronicles 3?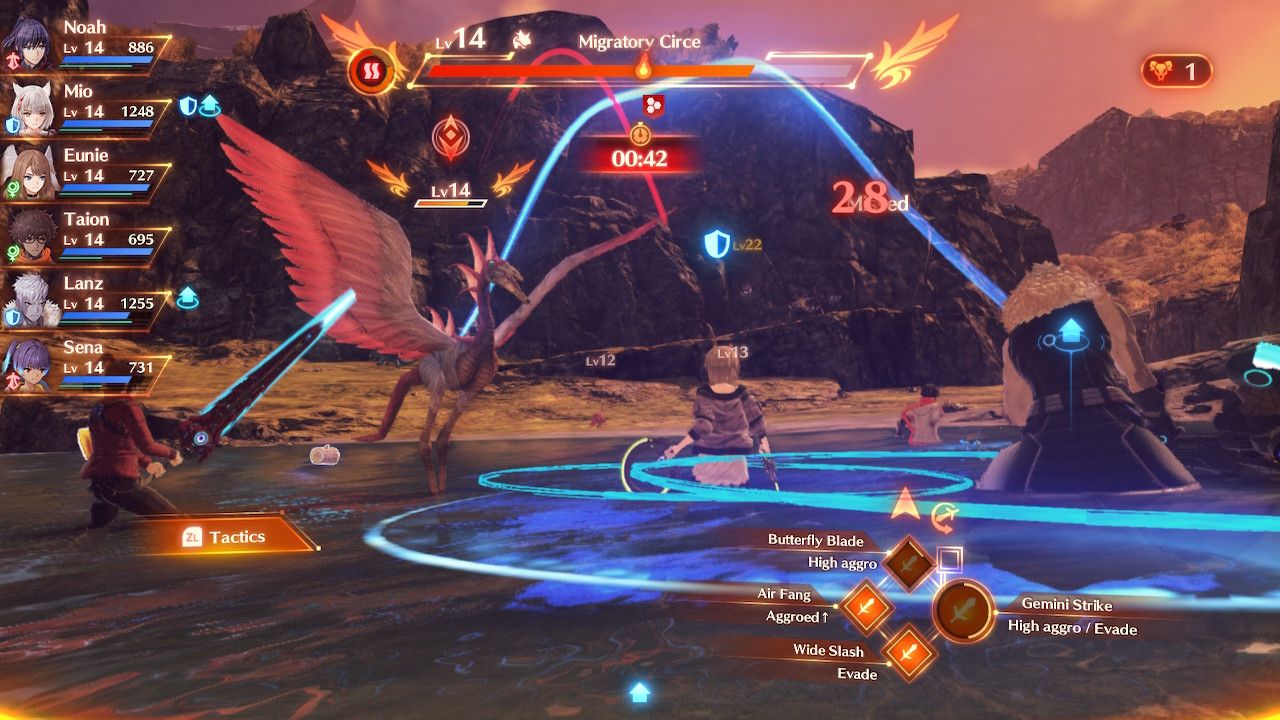 Before we take you on a whirlwind tour of all the tough baddies that call Aionios their hunting ground, let's take a sec to catch series newcomers (and long-dormant vets) up to speed. What exactly is a Unique Monster, besides its obvious nature as a one-of-a-kind foe?
Dating back to the first Xenoblade Chronicles, there have been individualized variations of most enemy categories with hiked-up stats built to frighten all but the most stalwart of players. They often, though not always, show up at a substantially higher level than other monsters, and some have even broken past level 99. Importantly, 99 is the highest level your own party can reach!
In Xenoblade Chronicles 3, you can tell a Unique Monster from the rest of them because it will have an orange border when targeted. It will also have a rather outstanding name, like Lapdog Veece and Househunter Carly. (Compare this with, say, Poison Brog for ordinary enemy names.)
Try not to confuse Unique Monsters with Elite Monsters. Elite Monsters, new to the series in Xenoblade Chronicles 3, have a blue border rather than orange and lack special names. They're nowhere near as powerful as Unique Monsters, but great for grinding out levels because they offer 250 percent experience bonuses upon defeat.
Unique Monster Rewards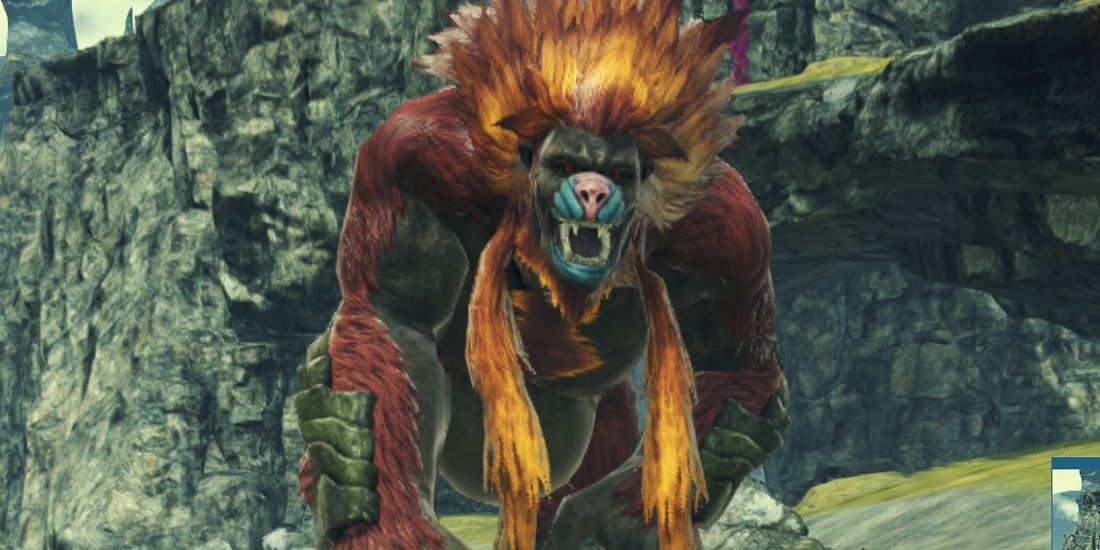 Now you know what they are, but why bother going to blows with Unique Monsters? Noah and friends have a world to save, after all, and surely there's never been a case wherein a JRPG has simultaneously insisted you have a limited window of opportunity before everything ends and also provided you with dozens of hours of optional content.
Taking Stock
Jests aside, it's a valid question when so many of these beasts may well and truly burden you. Unique Monsters, for all their trouble, have two considerable edges on the rest of Aionios' wildlife — for one thing, they have significantly better drop rates. Unique Monsters are Xenoblade Chronicles 3's best item-farming method.
Whether you're searching for top-end Accessories, a fresh load of Nopon Coins, powerful Fragments, you name it, Unique Monsters are the ultimate catch-all. Specific quests may dole out the game's truly unique rewards, but outside of those, you're covered.
Triton's Tricks
The other consideration is Soul Hacking, and no, we've not suddenly shifted the topic toward Shin Megami Tensei. Soul Hacking won't come into play until Chapter 5, and it pertains to the acquisition of a Hero unit that isn't mandatory for completing the game. In other words, everything related to Soul Hacking is optional.
The way it works, you enhance the Soulhacker class (obtained through recruiting Triton) by defeating Unique Monsters throughout the world. A particular attack from each Unique Monster is learnable by the Soulhacker, and if you're conjuring up a picture of Final Fantasy 7's Enemy Skill Materia, or perhaps more pointedly, that franchise's Blue Mage job, you totally get it.
Every Unique Monster In The Aetia Region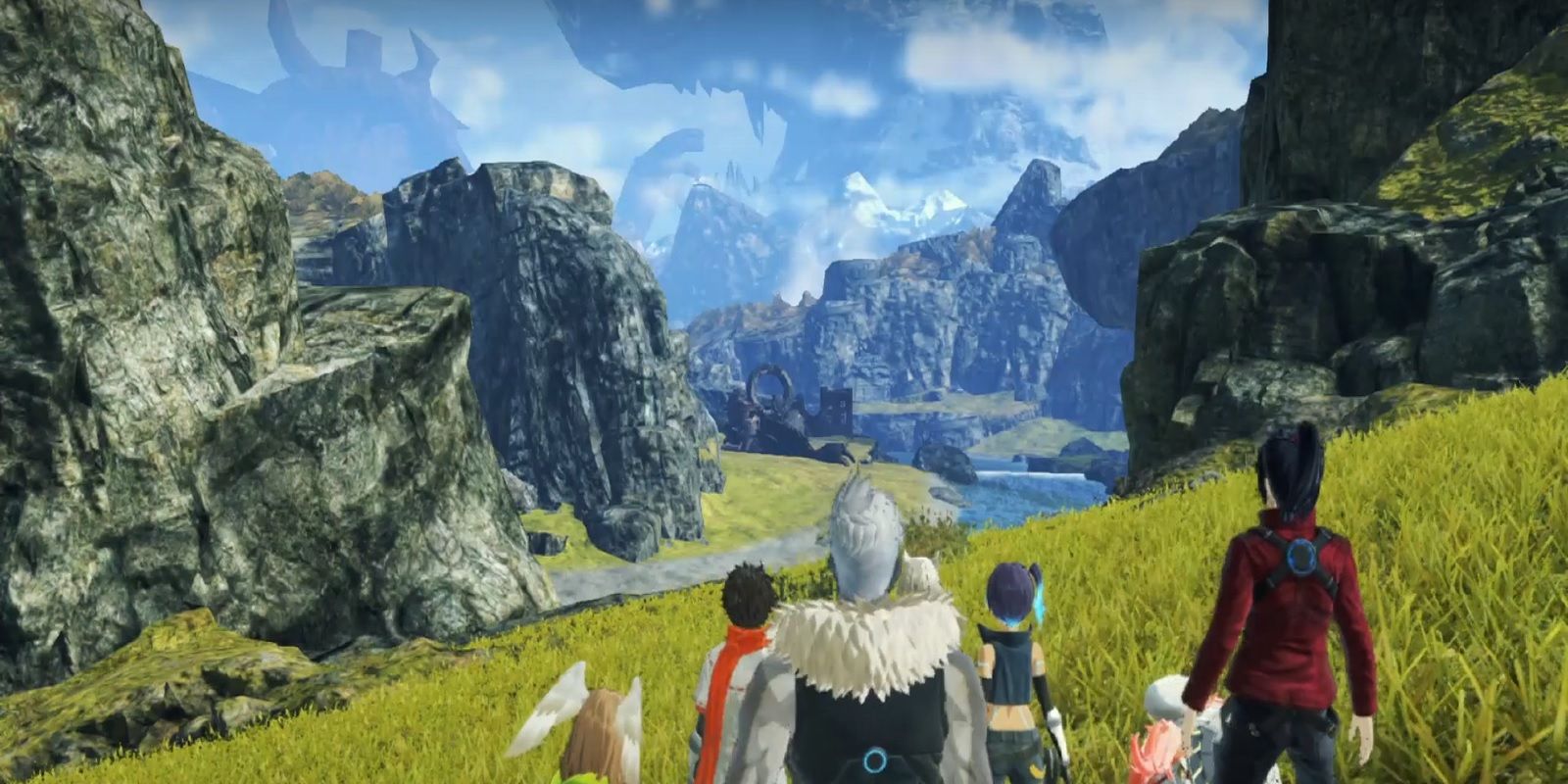 We have sorted out this list by region, in order of when you unlock each of Xenoblade Chronicles 3's huge areas. Note that at certain points in the game, you will only be able to access a fraction of a new region, so between that and the huge variation in levels, we strongly recommend you don't set out to beat everything at once!
| Name | Level | Location |
| --- | --- | --- |
| Altruistic Maribel | 29 | Southeast portion of the map |
| Fang-King Clavein | 80 | Elgares Depths |
| Gushing Masquin | 24 | Head east starting at Colony 9 |
| Househunter Carly | 21 | Alfeto Valley near Camp |
| Indiscreet Gombaba | 14 | From Hillside Ferronis, venture west |
| Jingoistic Gigantus | 80 | Skip travel to Luca's Eyot |
| Keen Chicky-Chicky | 59 | Colony Zero. Segiri's Hero Quest required |
| Lapdog Veece | 8 | Toward the end of Melnath, in the thick forest |
| Migratory Circe | 14 | From Hillside Ferronis, venture southwest |
| Perilwing Ryuho | 100 | Cooley Lake |
| Perturbed Bilkin | 13 | Skip travel to Luca's Eyot and head west slightly |
| Petrivore Judomar | 31 | Head into Melnath starting at Colony Gamma |
| Phantom Streya | 51 | Southeast portion of the map |
| Repulsive Deepus | 24 | Head east starting at Colony 9 |
| Sensitive Catullus | 26 | Skip travel to Sepulchral Cliffpath |
| Spiralhorn Baccro | 56 | Captocorn Peak |
| Stonehoof Torphan | 57 | Captocorn Peak |
| Seraphic Ceratina | 120 | The Cavity in Swordmarch. Requires Dreadwyrm Nizoont, Kilicorn Grandeps, Levialord Empireo, and Perilwing Ryuho to be dead. |
| Sycophantic Lilith | 5 | Head west starting at Colony 9 |
| Timbercorn Cthinos | 61 | Captocorn Peak |
| Well-Plated Zelinka | 53 | From Shark's Jaw, venture east |
| Witchwind Kujjat | 59 | From Battlescar Hulk, head east |
Every Unique Monster In The Fornis Region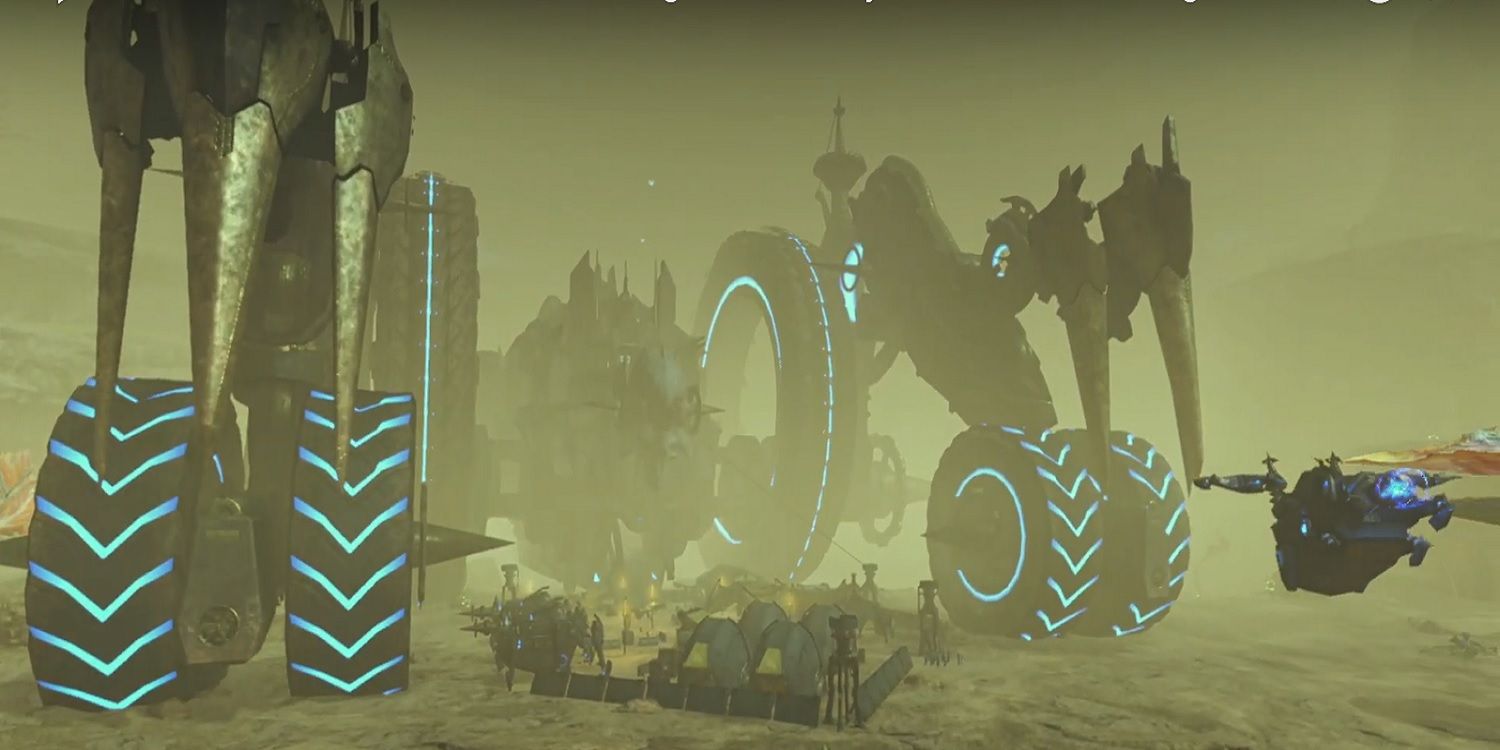 | Name | Level | Location |
| --- | --- | --- |
| Crafty Anksey | 54 | Head northwest from Elaice Highway |
| Crystalline DuGarre | 27 | In Dannagh Desert, explore the northwestern stretch |
| Dapper Seppiar | 22 | From Lace Subterranean, search the immediate vicinity |
| Doomfang Caum | 50 | In Rae-Bael Tableland, search south |
| Farseer Pirtett | 40 | From Dies Arch, venture into Ribbi Flats |
| Hazardous Jerradhead | 16 | From Galhour's Menhir, head south |
| Hedonist Tirkin | 23 | In Ribbi Flats, locate Tirkin Headquarters |
| Heretical Saurow | 25 | Search Rae-Bael Tableland |
| Impish Langobard | 74 | From Purus Palacolumn, search Elaice Highway |
| Joyful Nimroog | 68 | Southeast portion of the map |
| Kilocorn Grandeps | 95 | From Saffron Tree, venture northwest |
| Night-Stalker Volodya | 43 | Torus Hollow Cave |
| Perspicacious Oldar | 20 | From lyn Nyddwr Camp, head west |
| Profound Hoszuki | 44 | From Visura Park Land, search southwest |
| Puzzled Raquinu | 45 | To the east of Rae-Bael Tableland |
| Rambler Curalie | 17 | Search within Bennel Cave |
| Ruthless Grokken | 81 | Search Magglia Lake |
| Scornful Daria | 22 | From Great Idalla Ravine, head south |
| Sharpwitted Tracy | 15 | Northeast portion of the map (start at Ordell Ravine Way) |
| Stoneclipper Gorse | 25 | Search the northern stretch of Dannagh Desert |
| Tenderling Rumi | 23 | From Conqueror's Peak, head east |
| Terrorbird Zieger | 37 | Search the central stretch of Dannagh Desert |
| Unobtrusive Liggy | 43 | South of Colony Iota |
| Villainous Igna | 46 | Igna Conglomerate Cave, which is located off of Elaice Highway |
Every Unique Monster In The Pentelas Region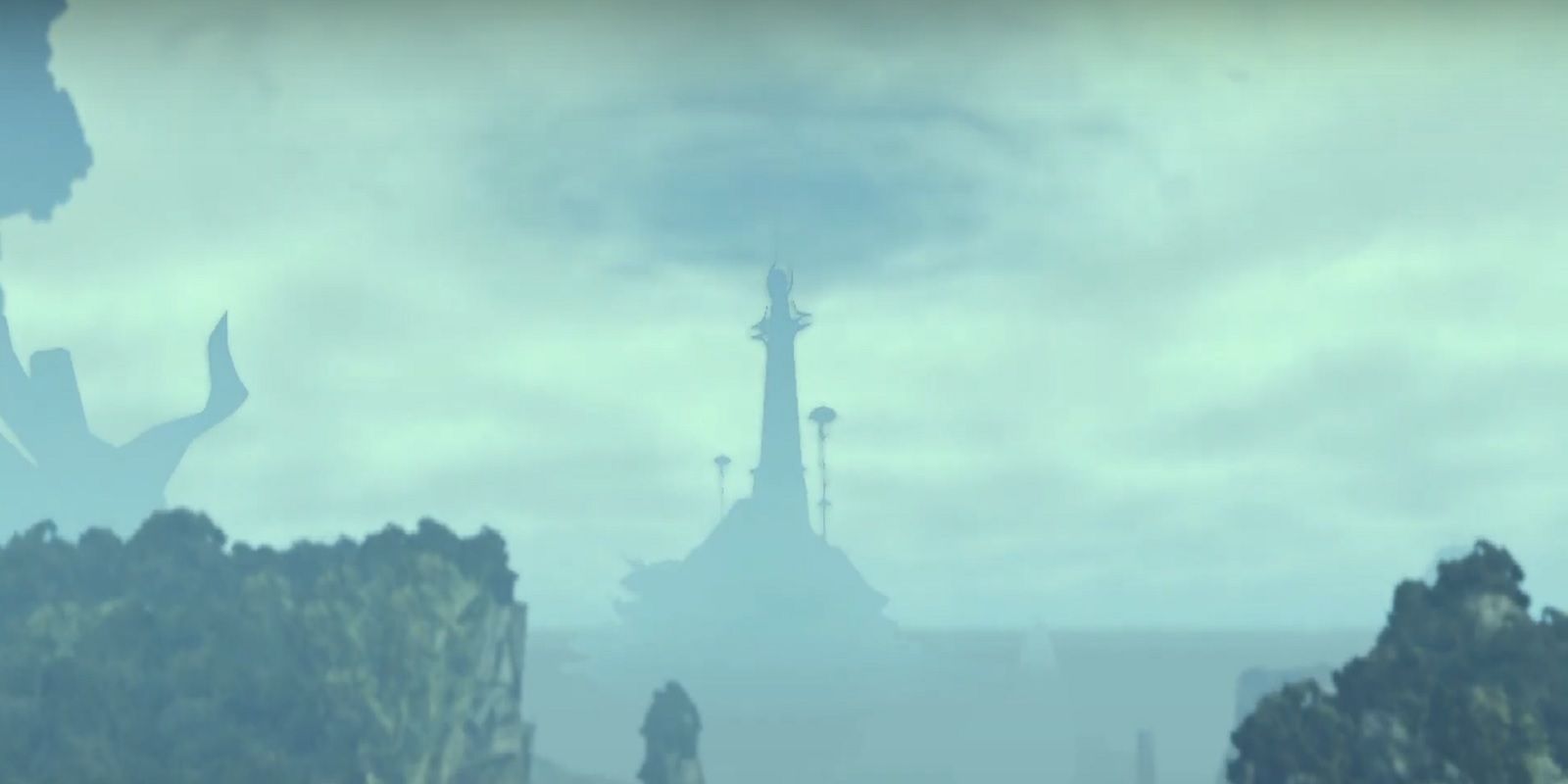 | Name | Level | Location |
| --- | --- | --- |
| Besieger Sheritt | 48 | Search near Engardo Camp Pass |
| Bloodsucking Elvis | 52 | Close to Colony 5. Side Story: Eunie required |
| Budding Francis | 32 | Great Cotte Falls |
| Bushwhacker Farritt | 48 | Past Engardo Camp Pass at region's edge |
| Dimwitted Tirkin | 45 | Locate the Tirkin den in Upper Maktha Wildwood |
| Dreadwyrm Nizoont | 105 | Lower Maktha: Caves of Oblivion |
| Frolicking Parker | 31 | Northernmost stretch of Great Cotte Falls area |
| Gallivanter Buckley | 30 | From Titan Rock Camp, venture further up through Great Cotte Falls |
| Gorgeous Mandora | 96 | Lower Maktha: Caves of Oblivion |
| Gracious Titania | 50 | Urayan Tunnels. Requires Rope Slide |
| Immovable Gonzalez | 88 | Upper Maktha Wildwood |
| Impregnable Sandhu & Godlike Krastor | 82 | From Ruins of Seebu, head west. Requires Rope Slide |
| Massive Georges | 37 | From Colony Lambda, venture southwest |
| Phantasmagorical Rist | 35 | Uppermost stretch of Great Cotte Falls, inside Cascade Tick Caverns |
| Raucous Ron | 27 | Ruins of Seebu Camp |
| Saberly Dorampe & Stately Doramma | 65 | From Colony Tau, venture northwest |
| Shimmering Marcko | 28 | Urayan Tunnels. Requires Rope Slide |
| Soaring Virion | 36 | Great Cotte Falls |
| Spartan Fennick | 78 | Lower Maktha Wildwood |
Every Unique Monster In Keves Castle Region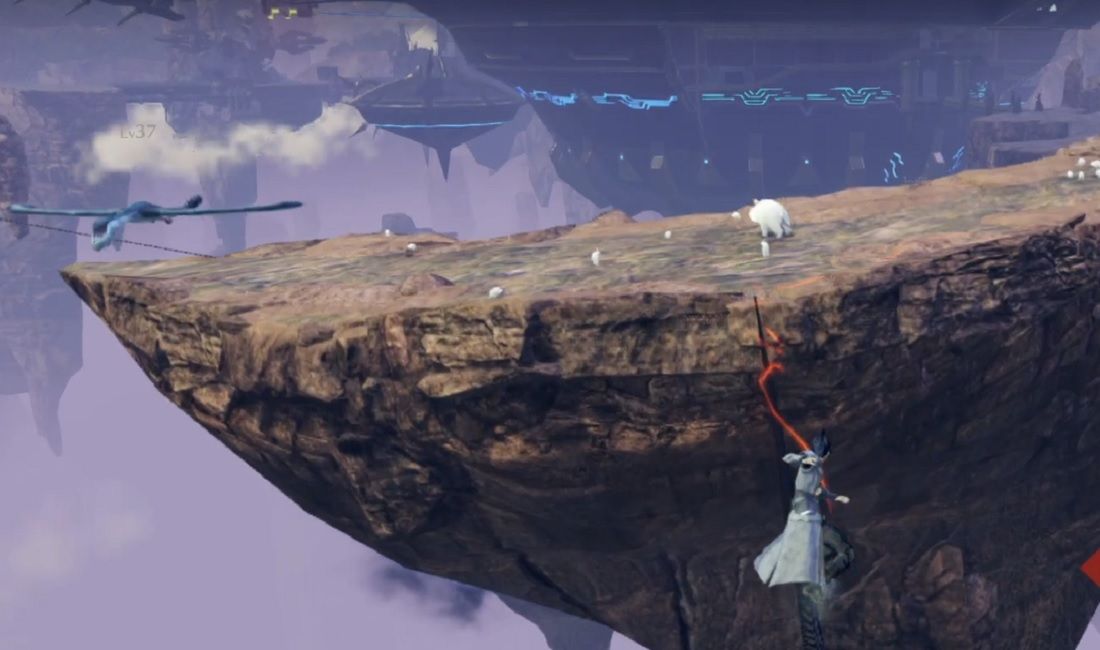 | Name | Level | Location |
| --- | --- | --- |
| Ambusher Tirion | 39 | Just before Keves Castle proper, on the last of the mobile islands |
| Blazing Karlos | 40 | On the southwestern mobile island |
| Craven Piggard | 38 | From Hovering Reef Camp 2, venture west |
| Diabolical Rindolph | 49 | Near the start. Requires Rope Slide |
| Hornbow Dante | 55 | Search near Ekdaso Verge |
| Infiltrator Garnach | 64 | From Ekdaso Verge, venture west |
| Mobile Vespa | 41 | Inside Keves Castle (Floor One) |
| Protector Revelta | 64 | Just before Keves Castle proper, on the last of the mobile islands |
| Thunderclap Dalton, Turbulent Martinez, Determined Vatslav | 43 | Inside Keves Castle (Floor Three) |
| Vengeful Dominator & Forsaken Arbiter | 42 | Inside Keves Castle (Floor Two) |
Every Unique Monster In The Cadensia Region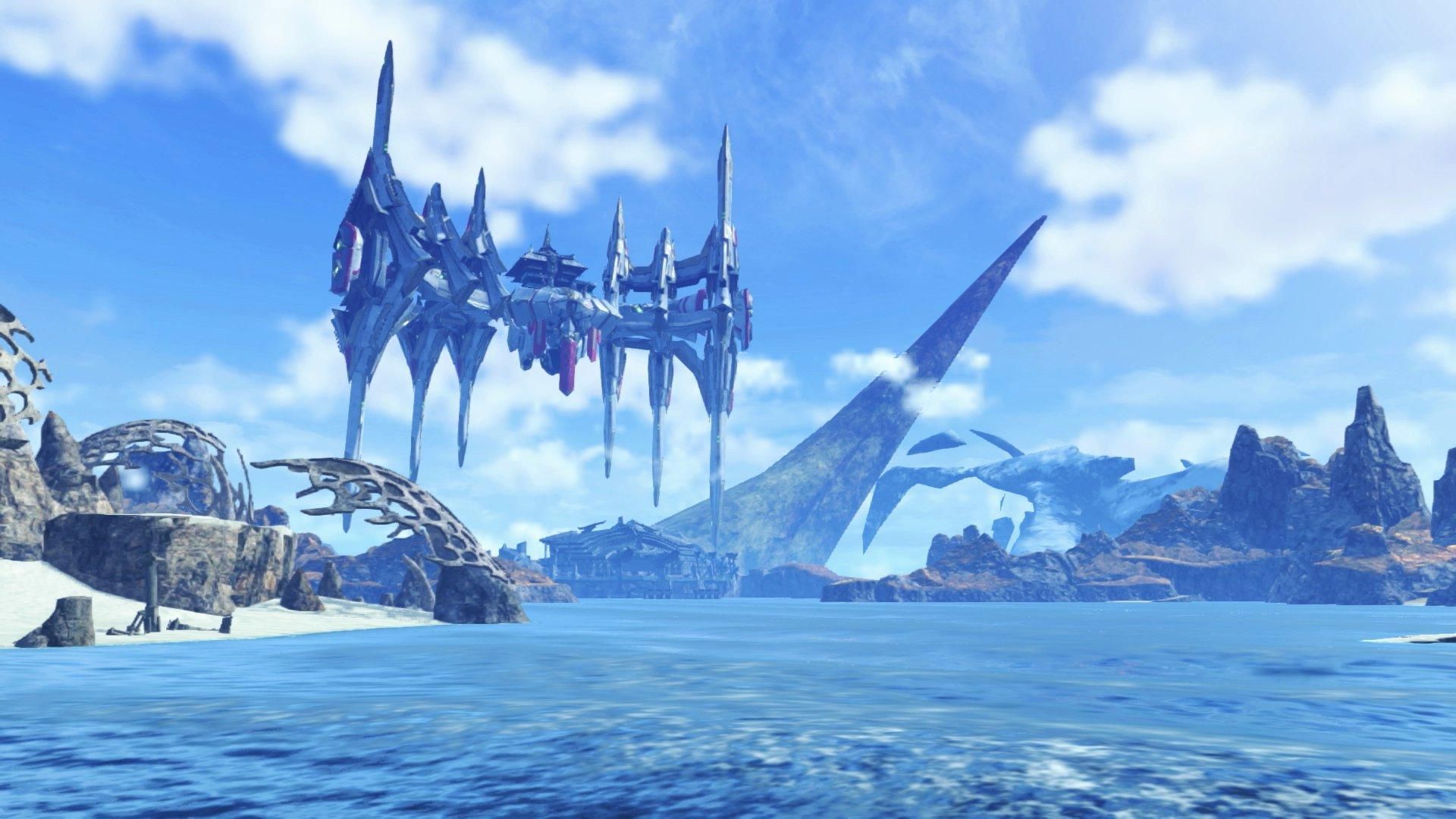 | Name | Level | Location |
| --- | --- | --- |
| Abysmal Rakshmi | 64 | Beneath Sandbar Island |
| Barbed Merod | 51 | Northeastern Erythia Sea |
| Conquerer Deepwan & King Krawkin | 102 | From Searing Strand, search Demihuman Gutter in Southeastern Erythia Sea |
| Covetous Gerondon | 60 | Welkin Falls stretch in Southeastern Erythia Sea |
| Darkening Asha, Fleeting Shikkino, Miraging Yuri, Ghosting Lulika | 65 | Colony 15 area. Note: Chapter 6 onward |
| Demonic Krenolur | 75 | Daedal Island |
| Fineblade Faltaar | 47 | Swordmarch's Higher Bridge |
| Foolhardy Saide | 58 | From Cradle Convoy Shelter, venture east |
| Galloping Ghuldan | 56 | Lower Maktha: Caves of Oblivion |
| Hardshelled Admory | 57 | Search near Fourth Pillar Remnant |
| Heroic Gulkin | 76 | Northeast of Sandbar Island. Unavailable before reaching Origin |
| Intrusive Nevilla | 49 | Search around Colony Mu area |
| Jealous Mizraile | 72 | Northeastern Erythia Sea; search near Sandbar Island |
| Killhappy Brijaidor | 79 | Search near Vinisof Holm camp |
| Levialord Empireo | 110 | Southeastern Erythia Sea; locate Aegis Sea and head beyond bounds of map |
| Littlefort Morley | 46 | Southernmost reaches of Erythia Sea |
| Naval Gyrus | 75 | Northwestern reaches of Erythia Sea |
| Navigator Helios | 48 | Search around Erythia Relay Base |
| Obliterator Centaurio | 91 | Explore Levnis Workyard area |
| Oceanic Lucera | 73 | Northeastern Erythia Sea |
| Otherworldly Rodsin | 60 | From Welkin Falls, venture further southeast |
| Ragemaw Tempeldo | 78 | Daedal Island Center |
| Ravenous Babayaga | 84 | Northwest Erythia Sea |
| Seadragoon Melchior | 85 | From Twinpalm Isle, locate a small nearby island; may require rain |
| Sharkblade Nedd | 67 | From Daedal Isle, venture westward |
| Sharpscale Ragoon, Hardscale Gouran, Fairscale Marina | 66 | Southeastern Erythia Sea; find Oshia Reef Ravine |
| Slack-Jawed Zephal | 80 | Daedal Island Center; may require rain |
| Spectral Remy | 42 | From Headwater Camp, search the vicinity |
| Spiky Aurelia | 63 | Western Erythia Sea; Corne Island |
| Sundappled Floria | 71 | Southern Cadensia; near Swordmarch |
| Talkative Dirakha | 65 | Welkin Falls stretch in Southeastern Erythia Sea |
| Taskmaster Imperion | 48 | Erythia Relay Base |
| Virtuous Gulkin | 52 | Southwestern stretch of Daedal Island |
| Widdershins Raddler | 48 | Anu Shoals Island |
Every Unique Monster In The Final Dungeon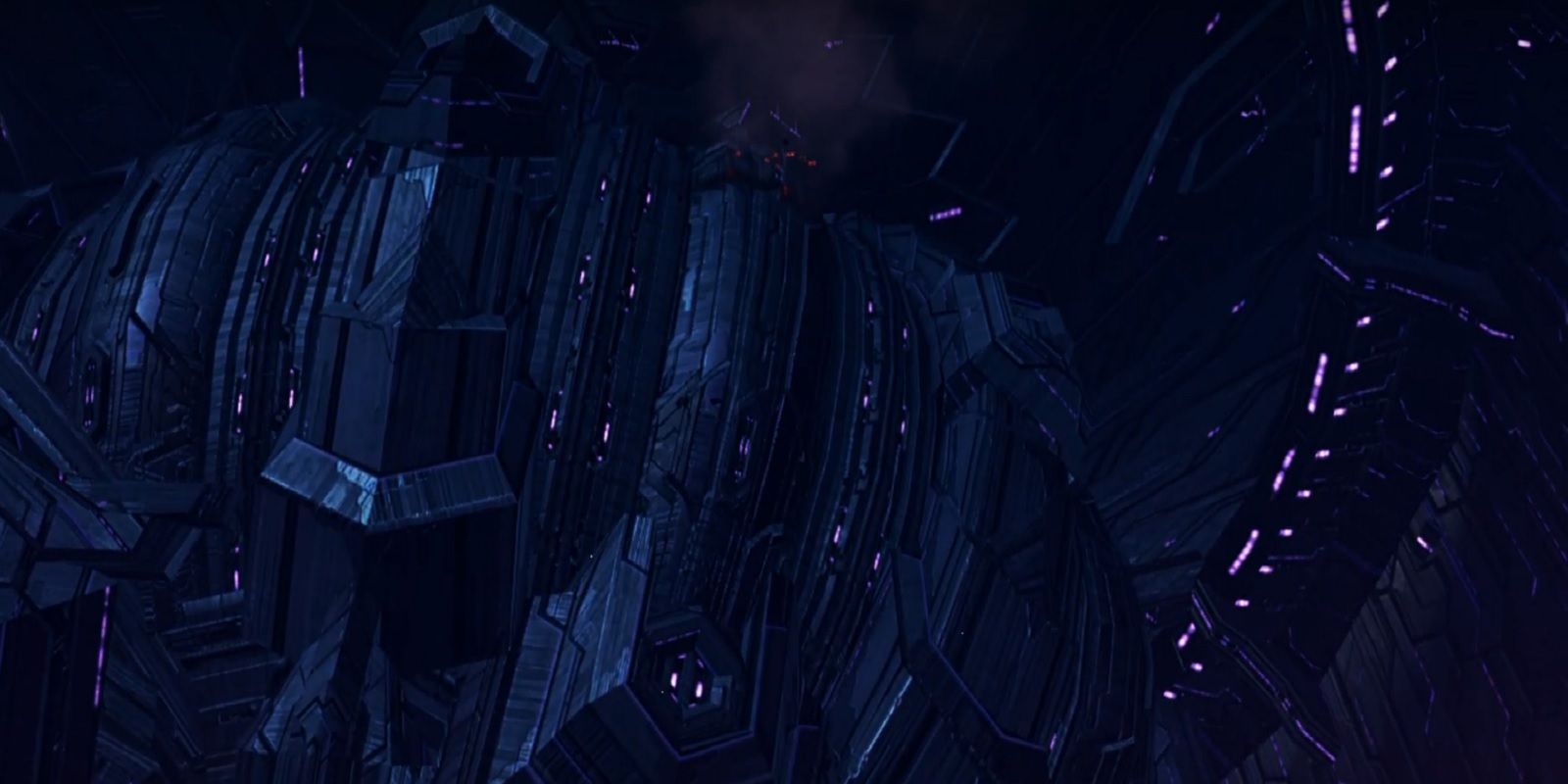 | Name | Level | Location |
| --- | --- | --- |
| Artificial Optho, Vapid Roger, Dishonest Karom, Phony Temnos | 69 | Origin Hangar |
| Clinging Azreel | 69 | Origin Defense |
| Creeping Hameel | 67 | Amplifier Number Two |
| Cruelfist Rojou, Trickfist Tuano, Ghostfist Roisin | 66 | Amplifier Control Room |
| Defiled Ishtar | 65 | Ferronis Arsenal Number Three |
| Desired Oruria | 86 | Origin Hangar |
| Pressing Rafeel | 69 | Origin Hangar |
| Reaping Anteel | 72 | Ferronis Arsenal Number Two |
| Thaumawolf Bajeek | 71 | Original Defense |
Source: Read Full Article