You Can Nab A Free Jedi Knight 2 PS4 Theme From Asypr
PlayStation 4 users currently have access to a number of great themes. And now, they'll get access to multiple free themes related to various Star Wars games.
According to the official website for Star Wars, Aspyr, the developer behind the Mac versions of games such as Tomb Raider II, Star Wars: Galactic Battlegrounds, Star Wars: Jedi Knight: Jedi Academy, and Sid Meier's Civilization V, will be bringing free Star Wars themes to the PS4. Having developed the PS4 and Switch versions of Star Wars: Jedi Knight II: Jedi Outcast and, and developing Star Wars: Jedi Knight: Jedi Academy for the same consoles, the company is giving away related PS4 themes for free.
RELATED: Star Wars Battlefront 2: 5 Amazing Vehicles You Need To Use (& 5 That Suck)
You can redeem the themes on Aspyr's website. All you have to do is click on the "Get Theme" option for either Jedi Outcast or Jedi Academy, which will prompt the option to sign up for a redemption key. You can see the themes for yourself below.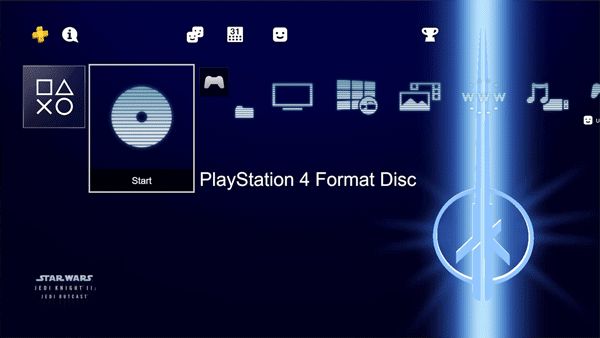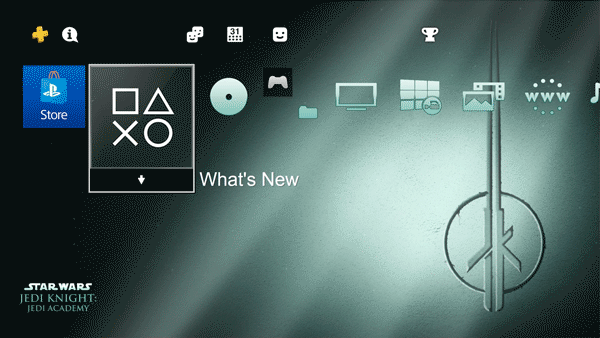 As can be seen above, the first image is related to Jedi Outcast while the second image is related to Jedi Academy. While a matter of preference, the first theme is arguably neater due to the rotating lightsaber and blue glow against the dark blue backdrop. However, the rays of light in the Jedi Academy theme offer a more serene vibe.
As mentioned previously, there are a plethora of other paid and free themes on the PlayStation Store. Game and movie themes include those related to Uncharted 4: A Thief's End, Star Wars: Battlefront, Star Wars: The Digital Movie Collection Theme, God of War, and others.
Regarding the Jedi Knight games, PS4 and Switch owners would do well to pick up their digital copies of the games. Both were highly revered back in their day as great single-player Star Wars experiences with engaging action and compelling lightsaber combat. The upcoming Jedi Academy port will even include the online multiplayer that was present in the original game.
They weren't the most prominent Star Wars games of their time but need not be overlooked by the Knights of the Old Republic's and Fallen Order's of the world.
Source: Read Full Article