You Can Now Play As Lady Dimitrescu In Fallout 4
Few gaming characters are as recognizable nowadays as Resident Evil Village's Lady Dimitrescu. Several months before the game's release, Capcom made everybody discuss or cosplay the 2.9 meters tall vampire woman. And now players can even play as Lady Alcina Dimitrescu in another game thanks to a new mod.
Modder Vtaw has released a new fan project for Fallout 4, allowing the PC players to become the mutant countess themselves just prior to Village's launch. While his Dimitrescu has a few variations from the original, like a completely new face (for better or worse), modder did a good job to carefully recreate the vampire lady's outfit in great detail. Just look at that necklace or dark roses pin at the top of her dress. Not to mention an already iconic massive black hat and matching gloves, which completes her style.
It seems Fallout 4 players can choose a face of the character to their own liking and make the tall vampire mommy look closely to her original vision or rather the opposite. You can download Vtaw Lady Dimitrescu mod for Fallout 4 from its page on Nexusmods. As usual, use those files with caution to not break your Fallout 4 game on PC.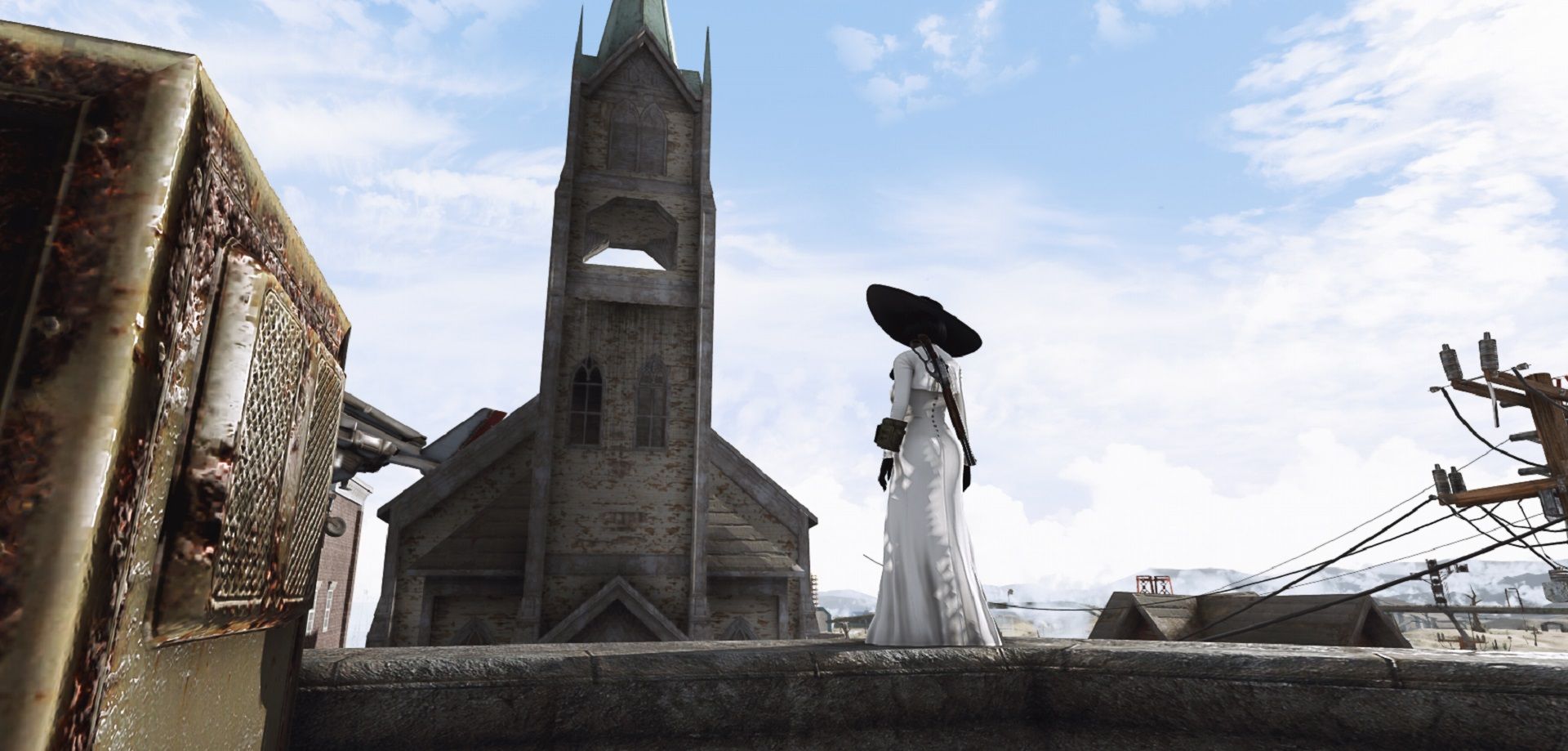 It seems like Lady Dimitrescu isn't the main villain in Resident Evil Village as the character hasn't even appeared on the game's cover art. Instead, a mysterious vampire woman in an exotic mask looks upon the Village players. The most prevalent theory is that this character is Mother Miranda, who was briefly teased in one of the gameplay trailers.
Recently insider Dusk Golem revealed Resident Evil Village will continue an Ethan Winters trilogy, which Capcom is planning to end with Resident Evil 9. According to the insider, Village being a direct sequel to RE7 was decided pretty early on, and the series' games have never been so closely linked before.
Resident Evil Village is coming on May 7. Capcom wants it to be the "best-performing" game in the franchise's history as the developers believe the forthcoming new entry is "the best survival horror game to date."
Source: Read Full Article