You Can Now Pre-Register For Crunchyroll Games' Next RPG Mitrasphere
Right now, you can now pre-register for the multi-player focused RPG Mitrasphere on iOS and Android. By doing so, you'll help the whole community receive rewards based on the number of registrations.
In typical mobile game fashion, Mitrasphere is a turn-based RPG that has a real-time battle system. However, the twist is that you can collaborate with other players at the same time. As you venture through the game, you'll find legendary loot and new cosmetics to add to your character. You can also switch between five different classes at any point. They include the Guardian, Swordsman, Cleric, Archer, and Mage.
You can customize your character's hair, skin color, makeup, voice, and clothing. There are also cosmetic sets to find. There will be dozens of voice styles to choose from including a mysterious type and one of anime's biggest tropes, "the tsundere."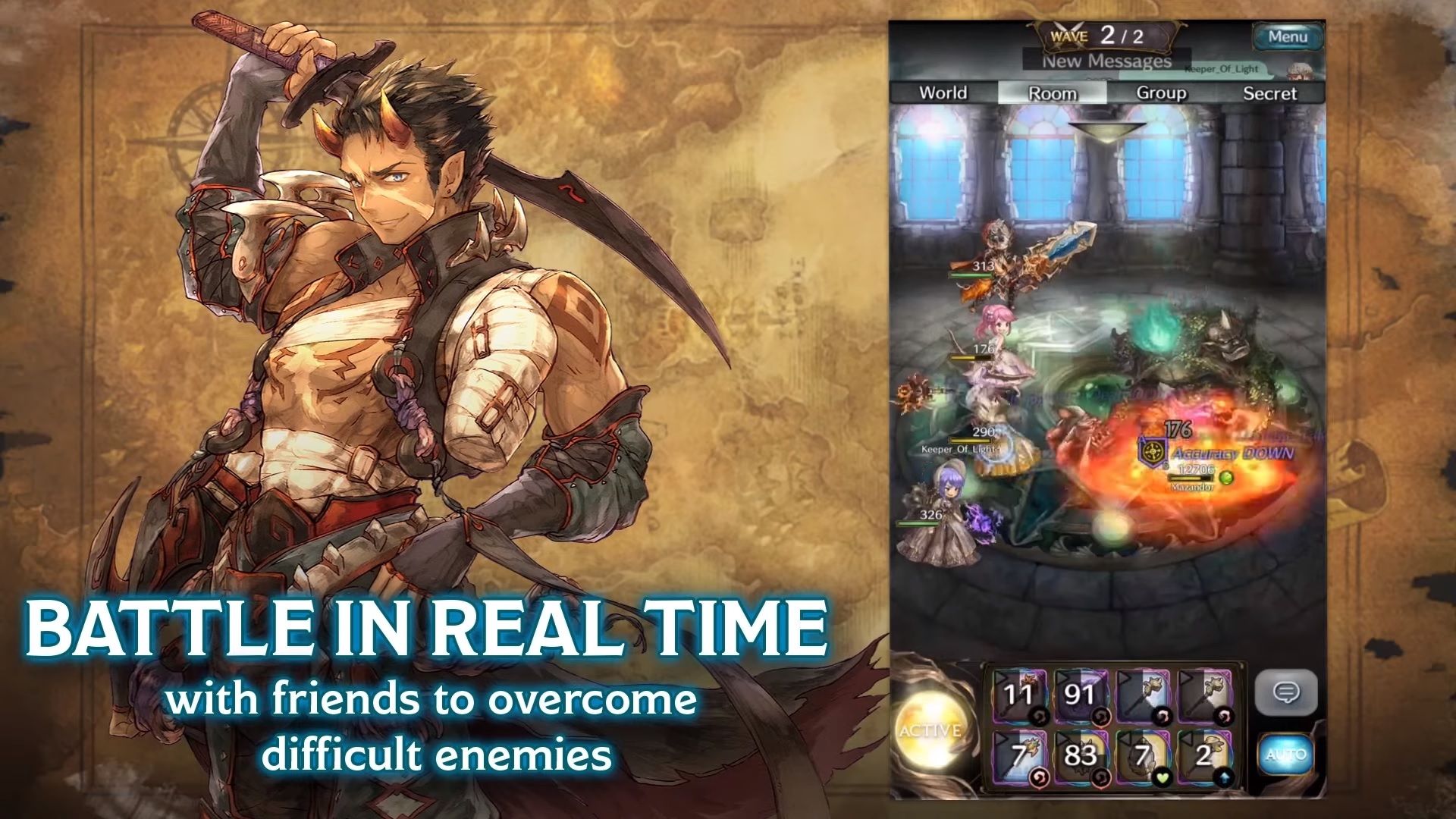 In Mitrasphere, the sea is below and above land as two worlds co-exist. The golden crystals that fall from the ocean above can either cause either a life that's full of riches or absolute suffering. The story takes place in a village in which the residents gradually transform into trees, likely due to the crystals, and tell the story of an enslaved girl, a warrior from a ruined country, and strangers from another world that spell out doom for the world. Now it's up to them to change the fate that was given to them. You're not alone, I'm scratching my head at following this wacky storyline as well.
The amount of pre-registrations Mitrasphere receives determines the rewards that players will receive from getting in early. For example, 5000 registrants will get 50 Sea Crystals (the game's currency) each, but if that number grows to 50,000, they'll instead gain 550 Sea Crystals and a 4-star Heroic Upa Magic Item. It probably won't hit the same heights as Spongebob: Krusty Cook-Off's 15 million pre-registrations, but anime is still a hot item right now. 
Crunchyroll confirms that the game will be available in the United States, Canada, Argentina, Bolivia, Brazil, Chile, Columbia, Ecuador, Guyana, Paraguay, Peru, Suriname, Uruguay, Venezuela, Mexico, Australia, New Zealand, United Kingdom, Denmark, Finland, France, Germany, Ireland, Norway, and Sweden. Sorry to other territories like Belgium; at least you have your amazing chocolate and waffles to gorge on.
The publisher of the game is known for its anime streaming service that continues to provide its subscribers with outstanding programming like Hunter X Hunter, Attack on Titan, and Demon Slayer and its own original content. We've outlined what you should watch on the platform in 2021.
Source: Read Full Article