You're Alone Against The Tide In The New Call Of Cthulhu Solo Adventure
Chaosium has just published a new solo gaming module for all the gamers still smartly quarantining amidst the ongoing COVID-19 pandemic. Alone Against the Tide: Solitaire Adventures by the Lakeshore is a new solo-play scenario for Call of Cthulhu Seventh Edition and is available now in PDF version for a mere $6.99 from the Chaosium webstore.
As with most all Chaosium PDF products, purchasing the PDF earns you a coupon for that price discounted off the physical product when it gets published. Of course, you will need the core Call of Cthulhu Seventh Edition rules to play, either the hardcover Keeper's Rulebook ($54.95) or the Starter Set ($24.99). If you go with the Starter Set, know that you'll also be getting the Alone Against the Flames solo-play adventure, as well. Oh, and a set of polyhedral dice, if needed.
Alone Against the Tide places your 1920's Era Investigator traveling to the remote lakeside town of Esbury, Massachusetts, on a lead from Prof. Harris' research. Your investigation will involve discovering why a Buddhist monk is also visiting Esbury, "a town more used to entertaining New England's wealthy elite." You'll also seek clues as to who those "menacing, dark-suited men that arrived on the ferry" are, and probably most importantly, what the strange, green fog is that grips Esbury, and where it comes from.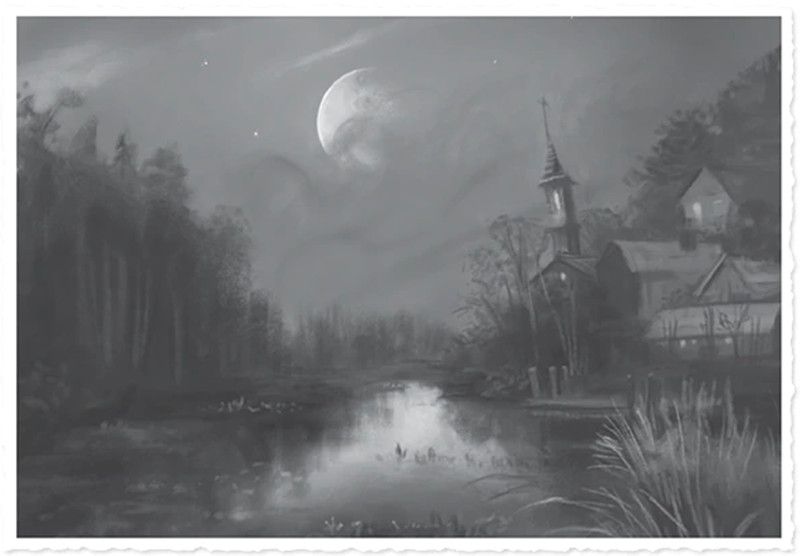 The solo adventure comes with two pre-gen Investigators, Dr. Ellory Woods, and Dr. Eleanor Woods. They both have the exact same Characteristics, Investigator Skills, and Backstory. The reason for having multiple character options for solo play is so you can quickly get back into the adventure with a new character when the previous one meets their grisly end, an occurrence that has a very high chance of happening in Call of Cthulhu. Of course, you can always roll a new Investigator, with a set of stats rolled by you, and in Call of Cthulhu, that's almost as much fun as playing them.
Alone Against the Tide is the fourth solo adventure module for Call of Cthulhu Seventh Edition. You can find all of them on the Chaosium webstore. And, look, the Alone Against the Flames physical module is currently on sale for $4.99 (the PDF is currently FREE!).
Source: Read Full Article