All Bug Fixes Confirmed For Fortnite v14.10 Update
They're never quite as flashy or exciting as the content changes, but Fortnite's updates also come with a bunch of much needed bug fixes. Now that the game is in v14.10, Epic has opened up on all the improvements coming to the game.
Super heroes are all anyone is talking about right now in Fortnite, and for good reason. The new skins, powers, locations, events, and more are all proving to be some of the most popular content in the game's impressive history. Yet it is what goes on under the hood that keeps the game so fun to play, and without bug fixes its hard to image the game making it to this point. There are sever major bugs that are finally going to be addressed in v14.10, including some that have been around for multiple seasons. Here's all the details.
Every Bug Fix Coming To Fortnite v14.10
By checking out Epic's Trello board, we have been able to see what bugs and issues the team has identified and tagged as being fixed for the next update. You can take a look there if you want to stay up to date on what Epic is and isn't working on.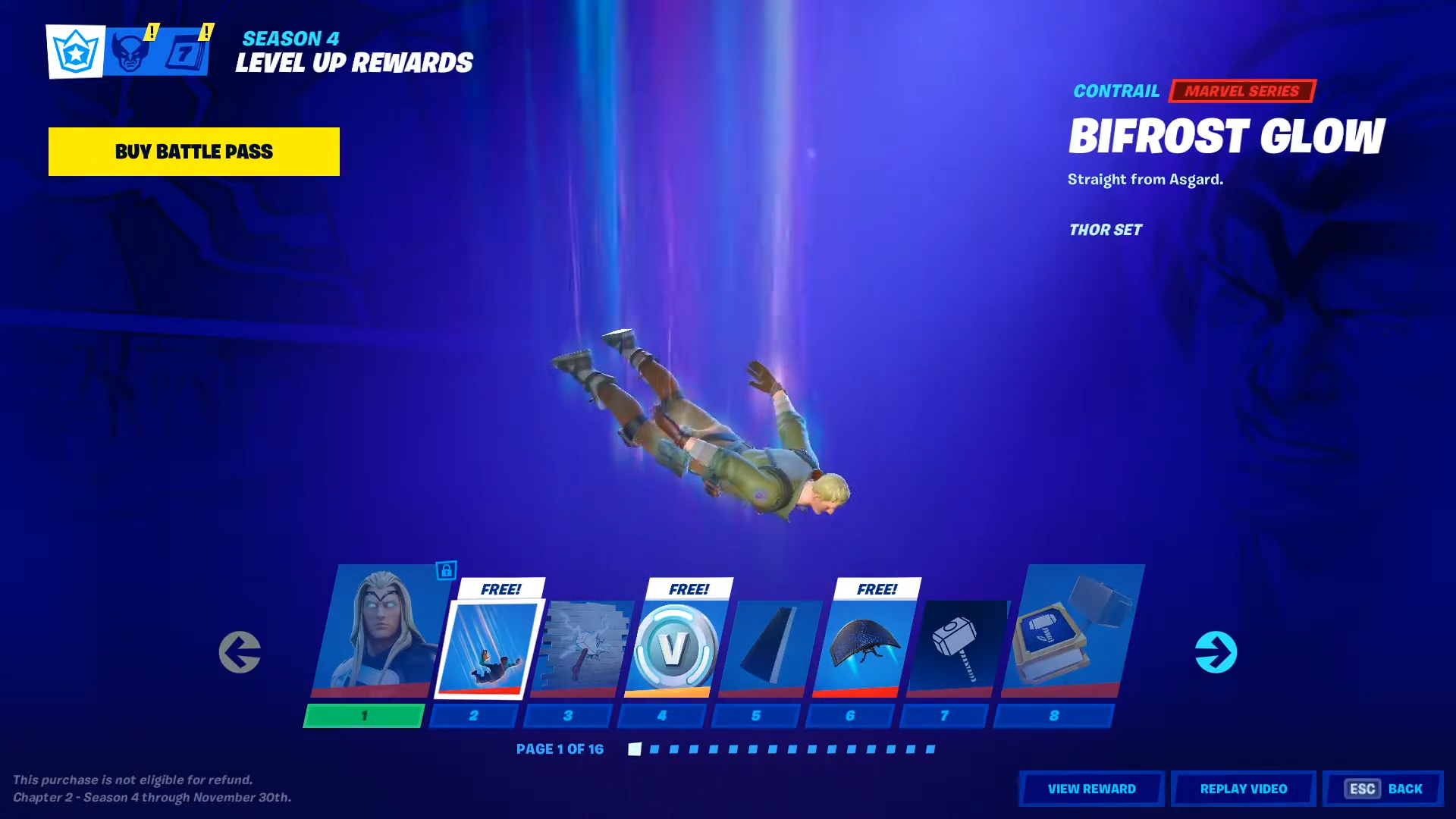 All Bug Fixes Coming In Fortnite Season 4
Glider Audio from opponents is sometimes missing
Unable to consume or throw fish while in passenger seat
Using Bifrost Glow Contrail in a match causes FPS drop
Supply Drops not disappearing after opened
Replays not saving on PlayStation 4
Setting to disable licensed audio for radio not working
The major issues listed here include some minor annoyances like audio not playing from enemy gliders, but a fair number of ones that can have a major impact on the game. Perhaps most relevant right now is the FPS drops that occur when using the Bifrost Glow Contrail, which is going to be at its most popular this season. Supply drops remaining is also a massive issue which could cost players the game by drawing them out to a risky location only to find the loot is already gone.
The only PS4 specific fix will address an issue where replays aren't saved, preventing players from reviewing old matches or saving them to share. One bug not listed here that Epic did mention is how glider speeds can be slower when you redeploy during a match. This issue won't be included in this next update, but will come in the future.
All these bug fixes are expected to come with the patch scheduled for Thursday September 10.
Source: Read Full Article