Animal Crossing: Who Is Jack?
Fall has officially arrived, bringing with it a whole slew of new autumn-themed video game updates. And none are more anticipated than Animal Crossing: New Horizons's September 30 Fall Update, which will not only introduce new DIY recipes, new clothing items, and new fish and insects but also bring back a much-beloved seasonal NPC and Halloween-themed event.
Jack has appeared in every Animal Crossing game but Wild World, which did away with almost every single holiday event. The self-proclaimed Czar of Halloween only appears once a year to run the town's Halloween event. While each game has a slightly different take on Jack and the Halloween event, Jack has always exchanged furniture items from the Spooky Series for candy throughout the franchise's history. Here's what players can expect from New Horizons' rendition of Jack based on previous games.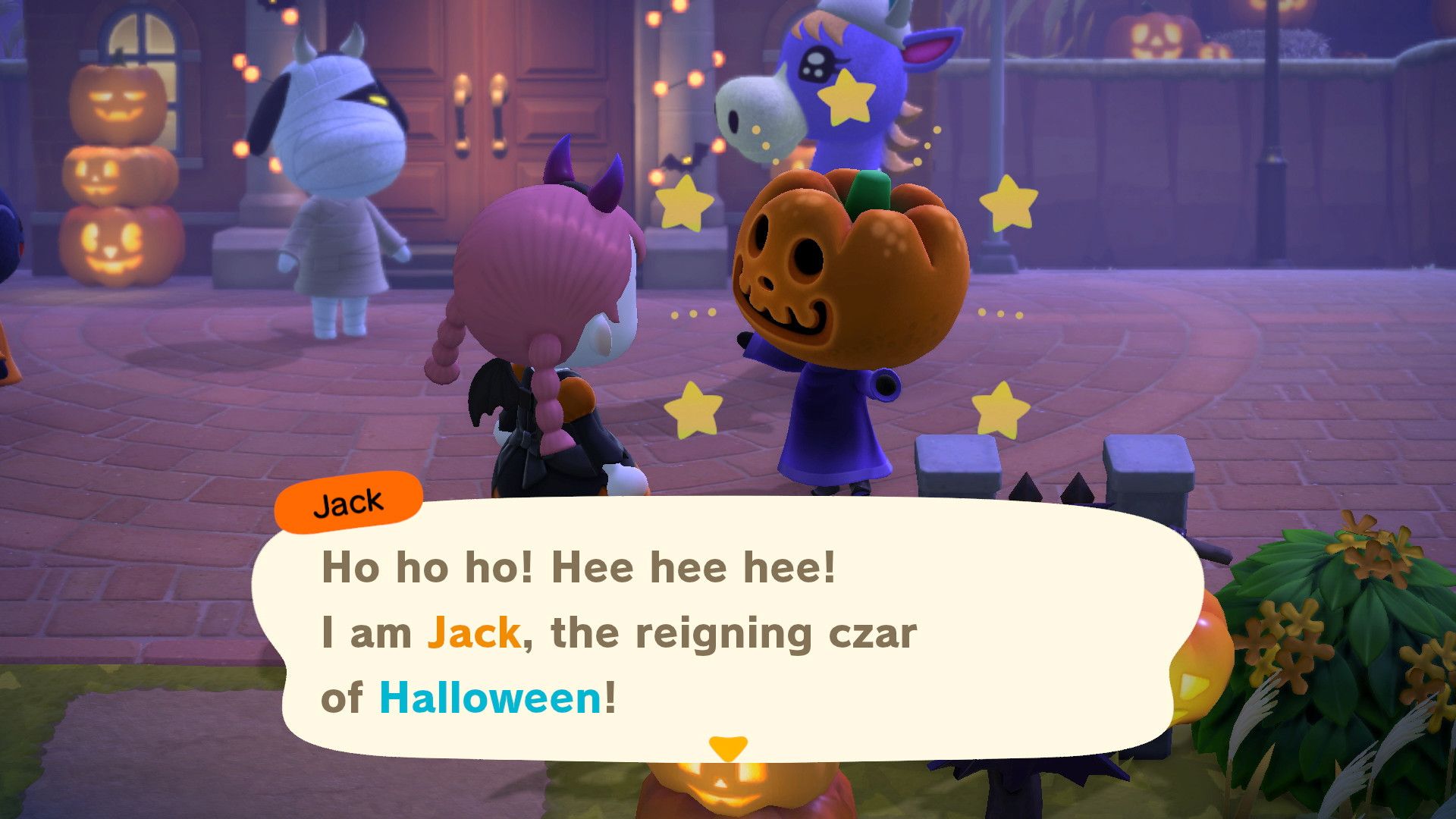 In Animal Crossing: New Leaf, players had several ways to get their hands on the Spooky Series. The Nooklings will sell pieces all throughout October for Bells, and if players don't want to spend the cash they can find Jack on Halloween and exchange candy for items. Jack also runs an RV that sells various Halloween-themed items for three MEOW Coupons each. Players could also get their hands on the rare Creepy Set by giving Jack lollipops, although they could also occasionally receive Creepy Set items as rare rewards for giving Jack regular candy.
But watch out! If you run into Jack without any candy on hand, he'll play a trick on you. These tricks can vary; he might take whatever item you give him and not return it, turn a random item in your inventory into a Jack-in-the-Box, or replace your equipped top or headgear with a Patched/Moldy shirt or Pumpkin Head helmet.
Luckily, candy isn't too hard to find. Prior games had different methods of giving players candy. In City Folk, players could go trick-or-treating and receive candy from villagers spending Halloween at home. They could also win candy by beating other villagers in various challenges or by buying them from Tom Nook, but where's the fun in just forking over Bells?
While it's not yet certain that Jack will be exchanging Spooky Series furniture items for candy in New Horizons, Nook's Cranny has been confirmed to sell candy in the coming update. The event will start at 5pm on Halloween day and run till midnight. While we'll have to wait until September 30 for further updates, chances are that players will want to have candy on hand for Jack's New Horizons debut!
Source: Read Full Article