Arc System Works Q&A Interview On Guilty Gear Strive, Rollback Netcode, FGC, Esports, Baiken, And More
Guilty Gear Strive is going to be one of the most exciting fighting games of 2021 – it would almost certainly be number one, if it weren't for the recent announcement of Virtua Fighter 5: Ultimate Showdown coming to PS4 in less than a week. But regardless of the competition, Guilty Gear Strive is still an incredible achievement just in the form it takes for the online beta. It is a brand new, gorgeous fighting game, with deep mechanics, and the one thing every competitive fighter begs for: rollback netcode.
Needless to say, the game ticks all of the boxes for fighting game fans, and the game is finally very close to launching. In order to find out more about Guilty Gear Strive and Arc System Works' other projects, we had to ask the team some questions. We were able to talk to Katano Akira, development director, Takeshi Yamanaka, producer, and Hidehiko Sakamura, art director. These three have put countless hours of their lives into the Guilty Gear series, and were the perfect people to sit down with for this interview. Sadly Daisuke Ishiwatari, general director of GGST, didn't have time to talk to us, but we'll forgive him since he's busy preparing for launch.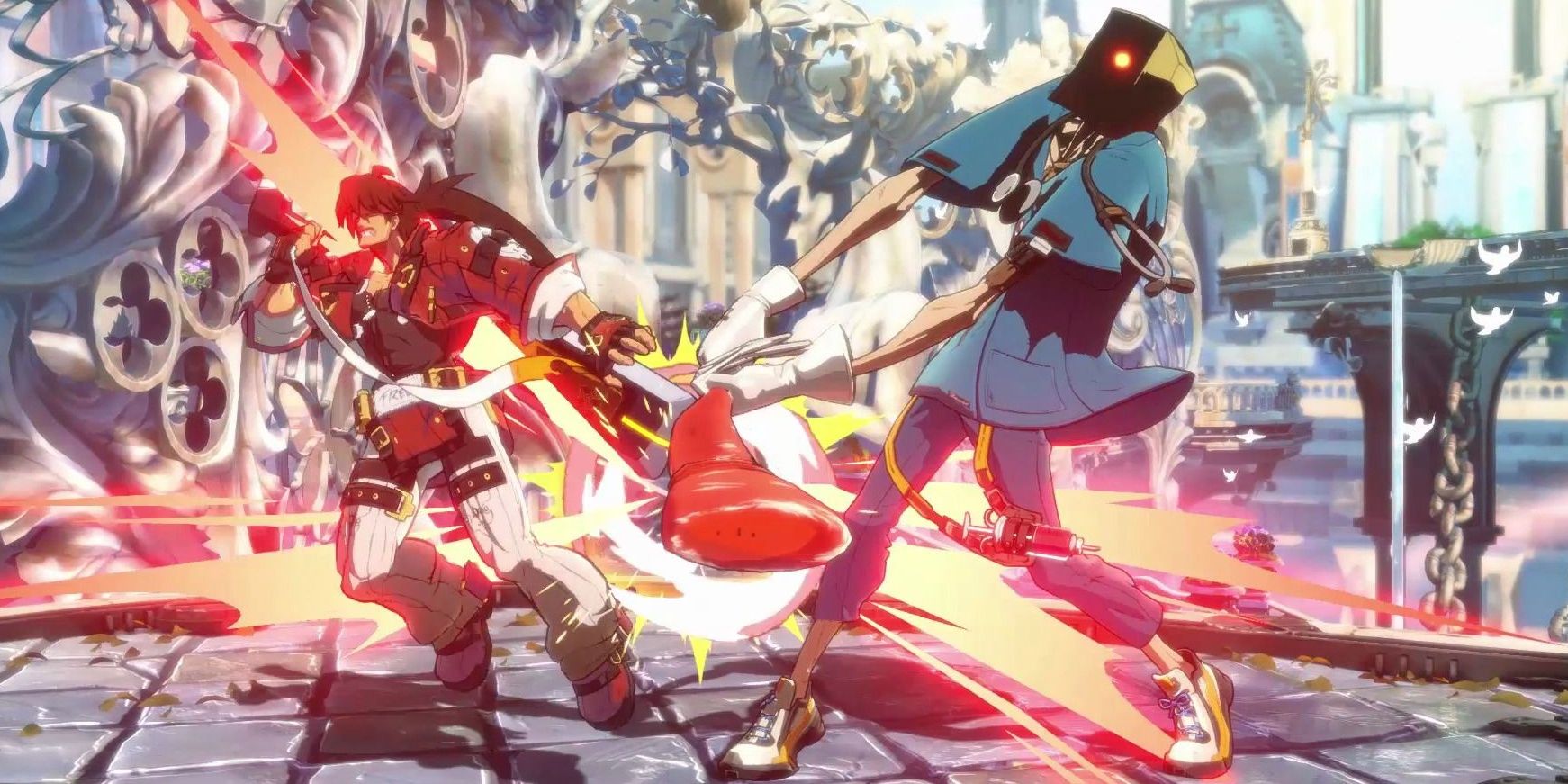 Guilty Gear Strive is the most impressive looking game from Arc System Works yet. Can you tell us about the technical effort necessary to achieve the game's sharp and fluid visual style, compared to other Arc Sys games?
[Katano Akira] There may not be much to mention specifically as far as technical efforts go. What sets the Guilty Gear team apart is their ability to make the visuals happen through any means, sometimes even using analog rather than digital, to get the look we want.
Arc System Works has created several licensed games recently, including Dragon Ball FighterZ and Granblue Fantasy Versus. What is it like returning to make a new Guilty Gear after so long?
[Takeshi Yamanaka] It's a tense feeling. When we work on a licensed title, we decide on the quality line we are aiming for with the client. However, for Guilty Gear, we need to struggle to define that line for ourselves, while always looking to aim higher.
What lessons did you learn while making Dragon Ball FighterZ and Granblue Fantasy Versus that you are bringing forward into your design for Guilty Gear Strive?
[Hidehiko Sakamura] We tried to tone down the fantasy genre vibes of the prior character designs without getting rid of what made the characters unique. Some of the designs also reflect changes in the individual characters' stories and emotional states.
Is there less pressure when working on an original IP you created, compared to a licensed game?
[TY] Both of them have a different kind of pressure. As mentioned before, when making GG we need to decide for ourselves the quality line we are aiming for. There is also the pressure of needing to advertise and sell the game on our own.
Guilty Gear Strive's gameplay is still fast-paced, but the amount of damage characters can do seems to be higher than ever, resulting in matches that are over quickly. What pushed you to make these decisions?
[KA] We designed it so that players who aren't experienced with fighting games will be able to conclude their match in less time. However, matches between our staff members who have spent enough time playing GGST are not that different in length compared to prior titles in the series.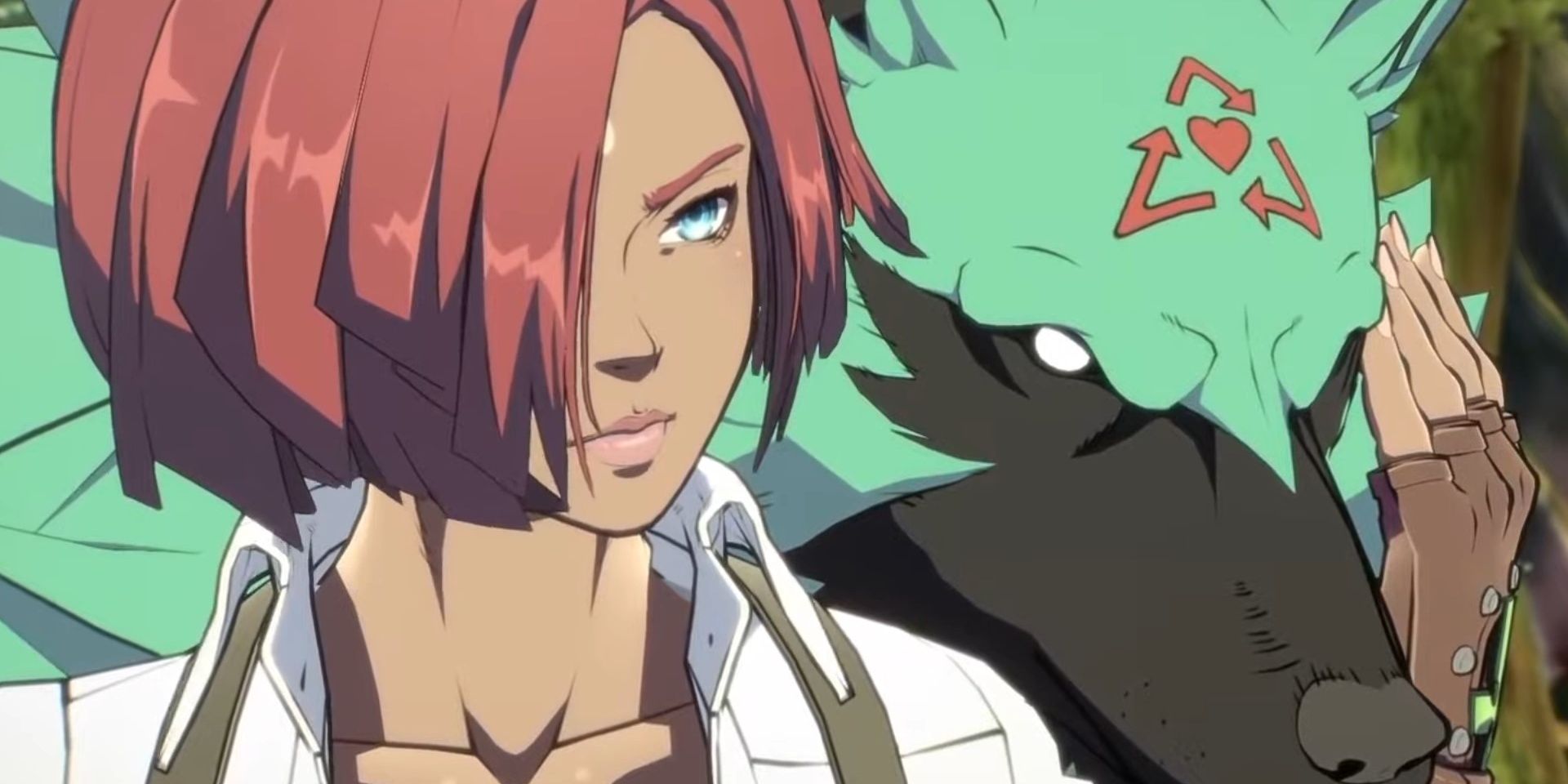 What were the biggest lessons you learned from Guilty Gear Strive's early online beta sessions?
[KA] The first one would be in general about building an online system that uses our own server. As GGST's network mode is very different from our previous games, the OBT allowed us to deal with many of the issues that came up.
The lobby system in Guilty Gear Strive has not been well received in the online beta sessions. Are there any plans to improve this?
[KA] Yes, we will be working until the game's release to ensure everyone can enjoy a stress-free online experience. We will also continue collecting feedback and responding to it post-release.
One thing that has been well received is the Rollback Netcode. Was this difficult to implement in Guilty Gear Strive, and do you have plans to add it to past or future Arc System Works games?
[TY] For GGST, we intended to use rollback netcode from the early stages of planning. Because of this, we kept rollback support in mind during the game design. However, during actual testing, there were more issues than anticipated, so it took a lot of time and effort to get it working. Although a different team worked on this project, GGXXAC+R (Guilty Gear XX Accent Core Plus R) on Steam also has implemented rollback netcode which has been well received. We would like to continue implementing it in past titles, however nothing is at a stage where I could make a statement on it yet.
What can we expect from Guilty Gear Strive's story mode? Will there be hours of cutscenes?
[TY] The main character Sol's story reaches a conclusion. We hope everyone looks forward to the Story Mode, as it has evolved since the previous game, Rev2. There aren't any battles you need to fight during the Story Mode, so you can relax and watch. It should take from 4 to 5 hours.
Guilty Gear has always had a rock and metal theme, one that can also be felt in the soundtracks for the games. Strive has some amazing songs, including Smell Of The Game. How important is it to get the soundtrack right for a game like this?
[TY] The rock/metal sound that Daisuke creates is one of the strengths of the Guilty Gear series. Since Daisuke is involved from the character planning, design, and song composition, the characters and the music are tightly connected. The soundtrack is not only the character themes, but also links closely in the players' minds as the songs playing in Training Mode and the Lobby. We hope that players can listen to the soundtrack while remembering the characters and these various scenes.
What aspect of Guilty Gear Strive are you most excited to have fans play?
[TY] Since GGST is a game that can be enjoyed by different people in many different ways, I'll be the happiest if everyone can find the way that suits them best. It would make me even happier if fans can communicate with one another through Guilty Gear.
Do you have any hopes for the future of Guilty Gear Strive's competitive scene, or intend to support the fighting game community?
[TY] To be honest, we don't have a clear vision of the future of esports. However, at Arc System Works, we intend to continue supporting events such as tournaments and locals for the fans and community, as we have before. This, of course, requires support for the FGC as well. We will continue to actively support it.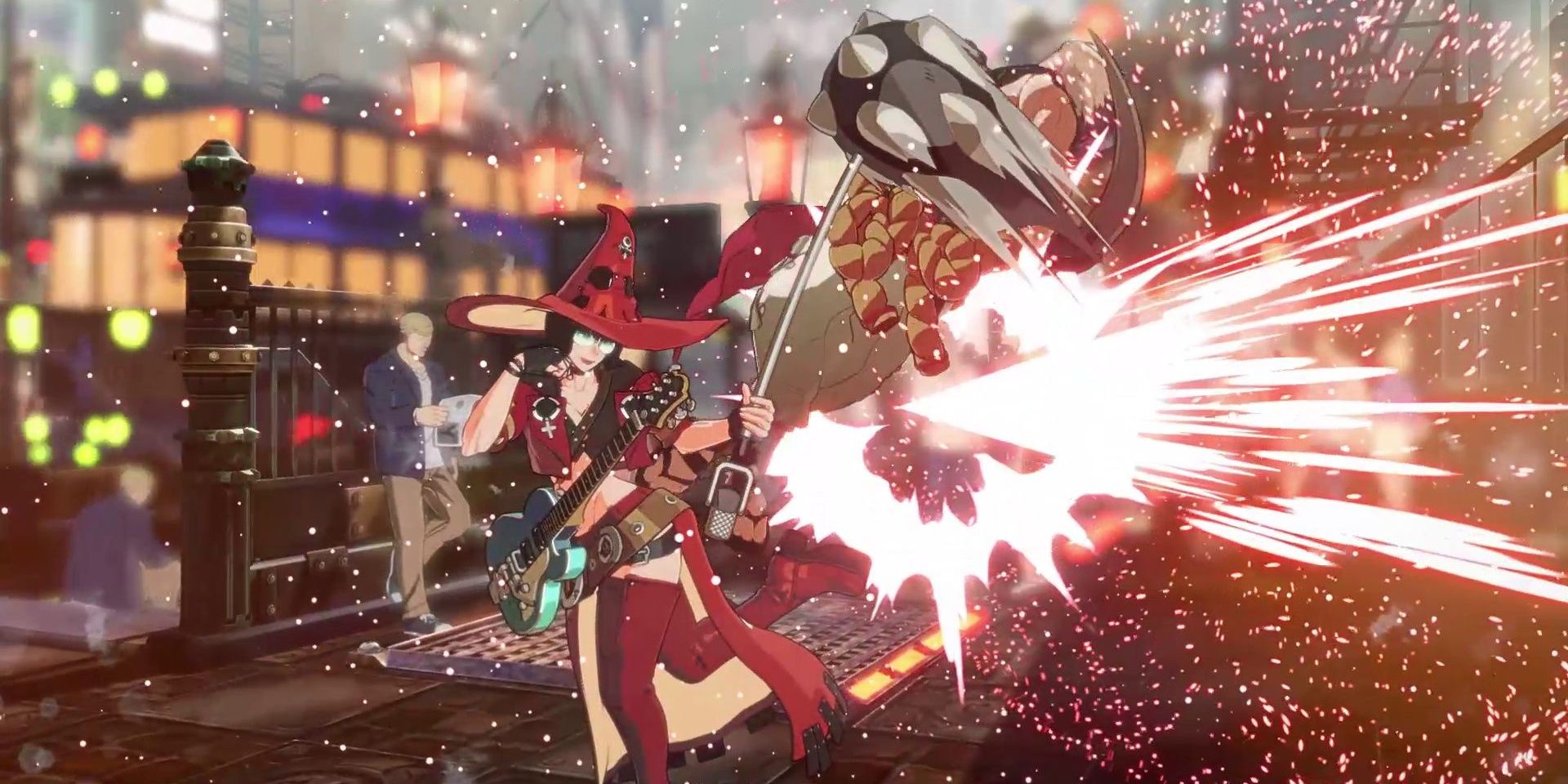 Who is your favourite Guilty Gear character?
[TY] That's a really tough question, I can't really pick a favourite from Guilty Gear. As we spend so much time working on them, it is too difficult to pick one!
Which Guilty Gear character isn't in Strive, but you would like to bring back?
[TY] There's been a rich universe and cast of characters since the start of Guilty Gear, and lots of stories that came with it. When it comes to who we could bring back, I'm afraid that could end up spoiling our plans for the next characters after the launch, so I can't say!
Can I have Baiken in Strive? Please?
[TY] Baiken is especially popular, isn't she? Thank you. We can't answer that, but we hope you keep wishing for her to join the cast.
Is it a relief to be so close to releasing the game, or is it exciting?
[KA] It's exciting. Since this is the first step for the new Guilty Gear, the release is not the end. We consider it to be the beginning.
What do you want people to know about Guilty Gear Strive before they play?
[KA] When it comes to the fighting game aspect, we have shared a series of videos on YouTube called the "Starter Guide." You should have an easier time getting into the game after watching those. As for the story, we hope players will read the digest comics summarizing the story up until now, which can be found on the official site. You can also watch the Xrd series' Story Modes on YouTube, so please check those out!
Guilty Gear Strive releases on June 11 on PS4, PS5, and Steam. We've already talked about how good it is in our online beta preview, now we just have to wait for the full game to launch.
Source: Read Full Article