Cyberpunk 2077 Is Buggy, Like The Witcher 3 Before It – Bugs Aren't The Problem
Bear with me for a second before you jump at my throat, teeth bared over a headline. I firmly believe that the way CD Projekt executives handled the launch of Cyberpunk 2077 – especially on last-gen consoles – was deceptive, disingenuous, and downright dirty. Fans had no idea that they were paying a lot of money for something that was largely defective, and given that the game had already been delayed three times, it seems as if the higher-ups in Hugo Boss suits just wanted to push it out before Christmas to capitalize on holiday sales, whether it was functional or not. We were only allowed to review Cyberpunk 2077 on PC – even critics had no idea how the game performed on console.
Let's address another thing right off the bat: CD Projekt Red developers were forced to crunch on this game. Now, seeing the state it launched in, it's pretty clear that this accomplished nothing other than making the lives of the people who worked on it more difficult. It clearly needed more work anyway – again, a rushed game was shipped before Christmas without concern for the wellbeing and intentions of its developers, as opposed to prioritizing their mental health while working reasonable hours along a more realistic launch trajectory. Every facet of this game is, in context, absurd. It proves the negative impact of crunch, bureaucracy, executive pressure, and dishonest presentation all at once. It is the biggest argument against itself that could possibly be made – which is why it's worth looking back at The Witcher 3.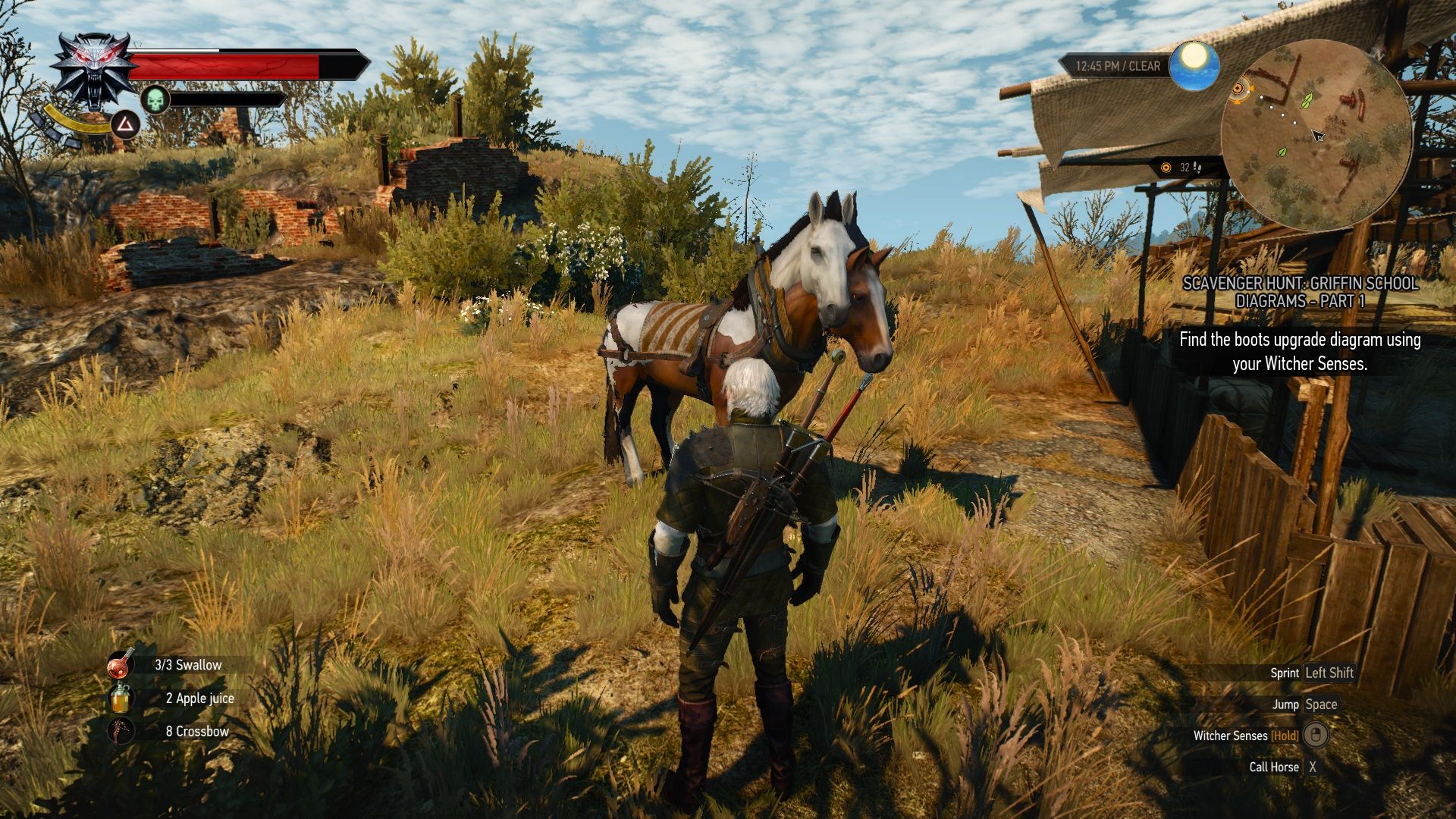 The Witcher 3 is my favourite game of all time, and millions of people all over the world share that sentiment. It's gone down as one of the most iconic and influential RPGs ever made, and for good reason. Its design has been adopted as a blueprint for a significant amount of blockbuster open-world fantasy games that have been developed since, and even now, five years later, people are still playing it for the first time and falling in love with its gritty and gorgeous world.
I'm not sure if you remember this, but The Witcher 3 wasn't quite the same game as it is now back at launch. It has a Metacritic score of 93 – for the PC version – which is not too far detached from Cyberpunk 2077's clean and cool 90. But, like Cyberpunk, it was an evidently excellent game that wasn't quite finished.
Let's recount some of the main issues that plagued The Witcher 3 at launch: it had a dodgy frame rate, all kinds of objects arbitrarily clipped through each other, it crashed constantly, and the control system was so unintuitive that movement functionality received a complete overhaul. A quick look on Reddit will show you that people remember characters randomly T-posing while bandits – for some weird reason – often became totally invincible. It took a few months and several post-launch patches for The Witcher 3 to become the world-renowned game we know today. I expect Cyberpunk 2077 to benefit from a similar phenomenon – although that is not a good thing.
You see, crunch reports emerged during development of The Witcher 3 as well. One former employee reportedly crunched while earning just $430 per month. When CD Projekt finally opened up about mandatory crunch on Cyberpunk 2077, it said that it would be more humane this time. That sentiment was soon dropped in the shitter once CD Projekt's CEO said that the crunch was "not that bad," before almost immediately apologizing for this statement being "utterly bad."
Honestly, it's no surprise that we didn't see another clearly much-needed delay given that CD Projekt stock dropped by 25% following the last one. It's also worth remembering that 10% of CD Projekt's annual profits are distributed among its employees, some of whom may have wanted to see Cyberpunk launch this year as well. However, I have spoken with people at the studio before, and the only impression I have ever gotten is that they want to ship games that are as good as they can possibly be. I don't believe for a second that these devs want to ship a broken game. It is so obviously an executive decision – like the mandatory crunch the devs are forced to undergo – that they have no control over.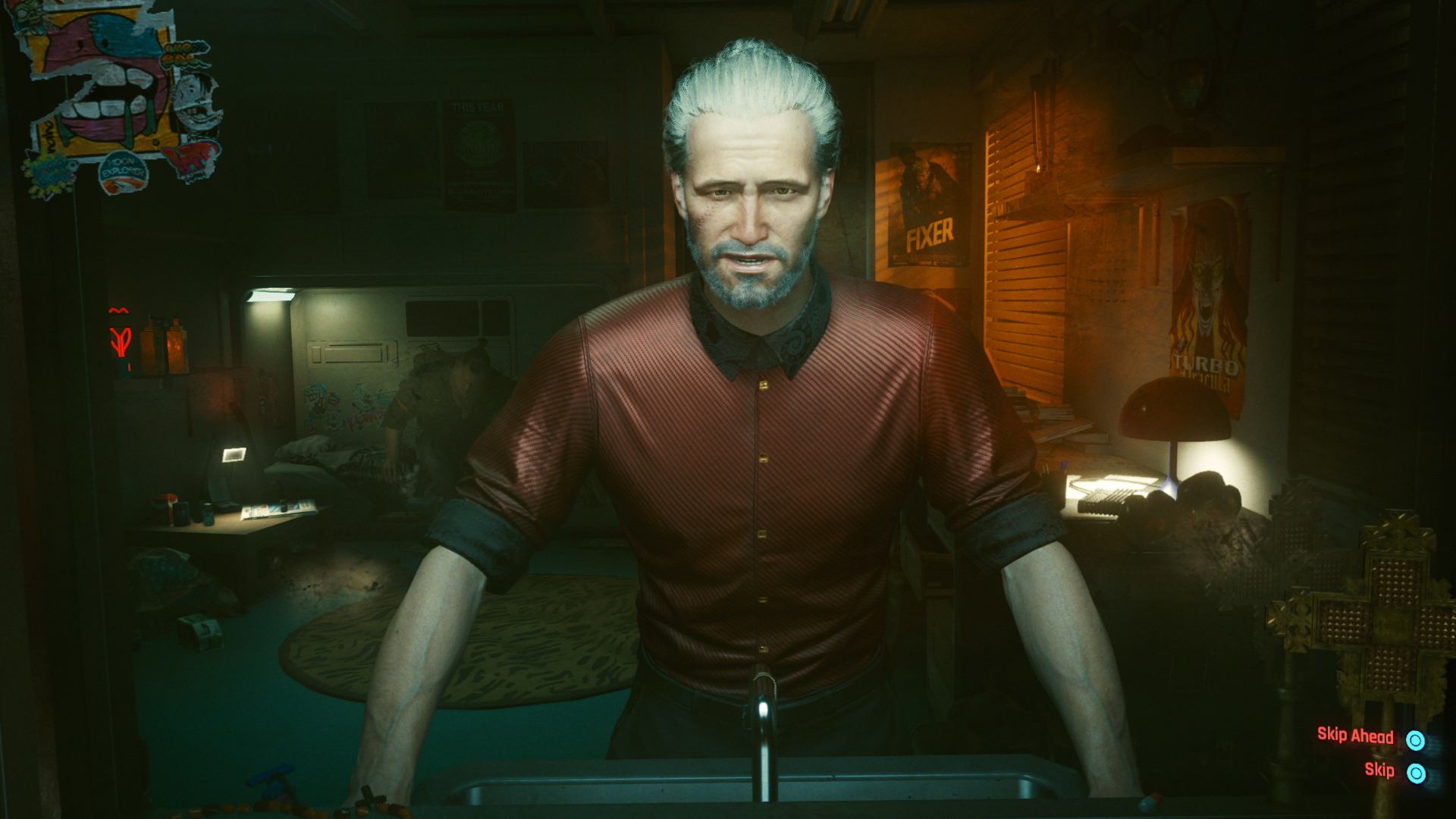 This is the main reason I'm writing this piece. I want you to look at The Witcher 3 and, regardless of how you feel about it, recognize its status in the industry. Even if you dislike the combat, or aren't into fantasy, or reckon the camera angles can be a bit persnickety – it's a great game that is revered all over the world, and that's largely because the devs that worked on it are immensely talented people. When you play Cyberpunk 2077 and it is cooperating with you, you can see a lot of that same talent shining through, especially in the writing of characters like Judy Alvarez and Panam Palmer. The world – when it's not full of 100 of the same NPC models walking around in circles on last-gen consoles – is alive, and functional, and perfectly balanced in terms of being full and empty depending on where you are at what time.
And that's the problem. These aspects are there, which prove that the developers haven't lost their touch. But, once again, the people above them have clearly launched a game they weren't finished working on, and now they will be forced to work even more until it is ready. We already know that updates fixing the issues players are currently experiencing are scheduled for as far into the future as February – and yet February is so close that it seems rectifying everything that is wrong with this game by then is an impossible task. Two more months of crunch, at least, for a game that people already have but can't play, but want to play because they know what it could have been, and probably will be down the line. This is the exact same thing that happened with The Witcher 3, except it's even more pronounced and obnoxiously visible this time around.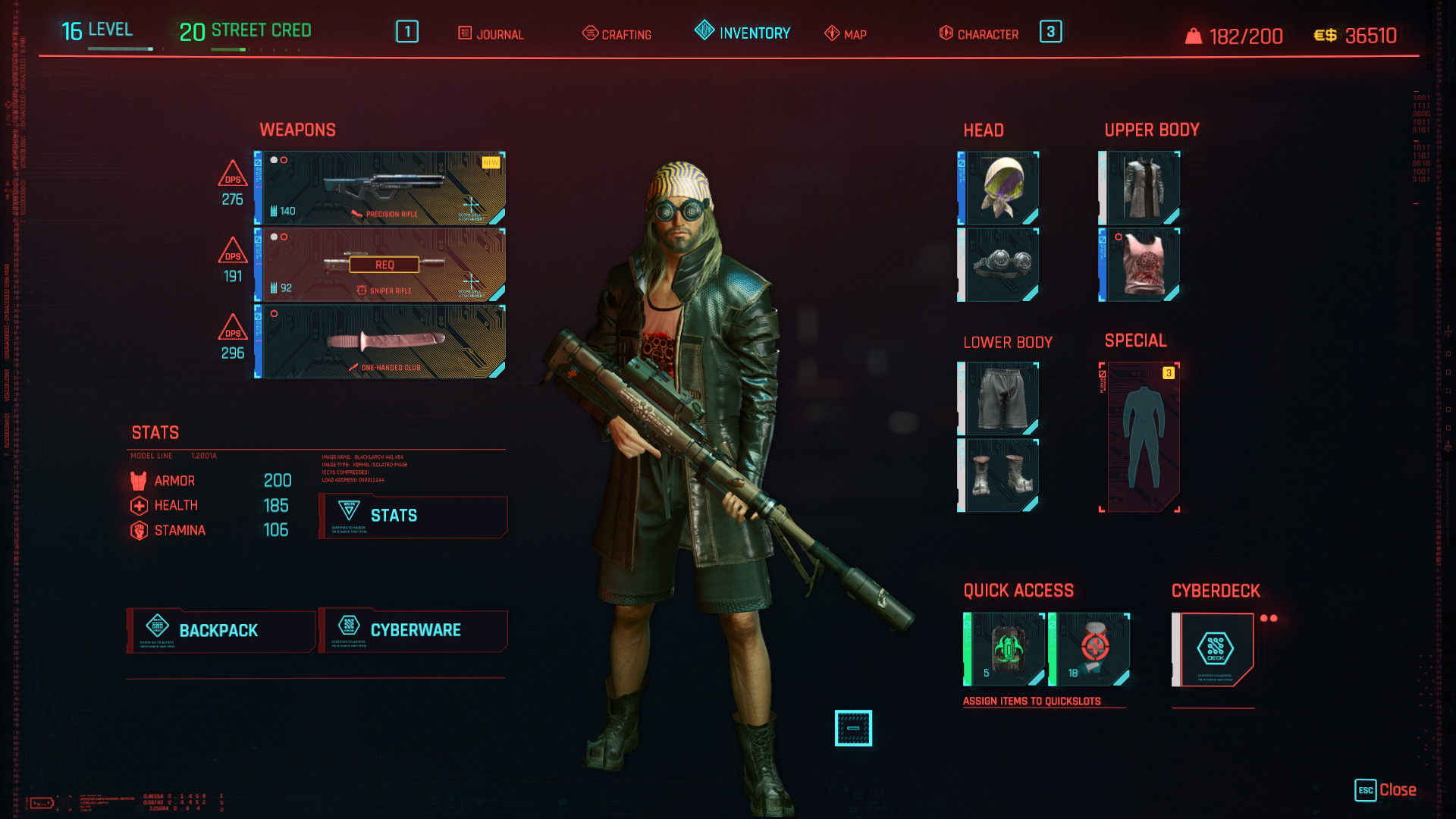 I love The Witcher 3 and I am enjoying Cyberpunk 2077 a lot, but stating that bugs are the issue and calling it a day is very naive. Bugs are a minor byproduct of the major problem that individual people in the studio – no matter how much they love their job and how passionate they are – are being completely undermined and exploited by executives who don't care about their passions unless they turn a profit – which Cyberpunk 2077 already has – by X time on Y date. I think today's hollow statement reflects that, too. Unless you want to cough up for a PS5, Xbox Series X, or high-end PC, you can either refund Cyberpunk 2077 until the end of the week, or wait until February for the patches to come in.
But people know how good The Witcher 3 is, and so a lot of players will probably hold on to their copies instead of having to deal with the relentless bureaucracy imbued in platform-specific refund policies. The problem is that this has happened all over again. I'm not one to speak for the devs, who are more than welcome to put as many hours into something as they like. But the fact this launch is significantly more problematic than that of The Witcher 3 proves one of the most inherent flaws of crunch culture – outside of its lack of humanity – which is this: if you crunch on a game for higher-ups, the next production cycle will include more work over less time. There are still only 24 hours in a day, and seven days in a week – so either people crunch more, or a game is delayed until it is released in a broken state while console reviews are forcibly withheld from consumers.
Cyberpunk 2077's bugs aren't the problem – they're just the clearest indicator of what is.
Cyberpunk 2077 is available for PC on GOG.COM, Steam and Epic, Xbox One, Xbox Series X|S, PlayStation 4, PlayStation 5, and Stadia from December 10, 2020. When you buy Cyberpunk 2077 on GOG.COM, 100% of your money goes to CD PROJEKT Group and supports their future projects.
NEXT: Cyberpunk 2077 Complete Guide And Walkthrough
These articles are posted in affiliation with GOG.COM. TheGamer received compensation from GOG Sp. z o.o. for affiliating these articles with their brand.
TheGamer Originals
PC
Cyberpunk 2077
Xbox One
cd projekt red
Ps5
ps4
Xbox Series X
CD Projekt
Cian Maher is the Lead Features Editor at TheGamer. He's also had work published in The Guardian, The Washington Post, The Verge, Vice, Wired, and more. You can find him on Twitter @cianmaher0.
Source: Read Full Article