Digimon Design Codes In Animal Crossing: New Horizons
Get ready to traverse into the Digiworld because the digital monsters are taking over Animal Crossing: New Horizons island by island! Whether you want to slip into the threads of an idolized tamer or represent your favorite Digimon, we've rounded up the best designs to send your island into the Digital World!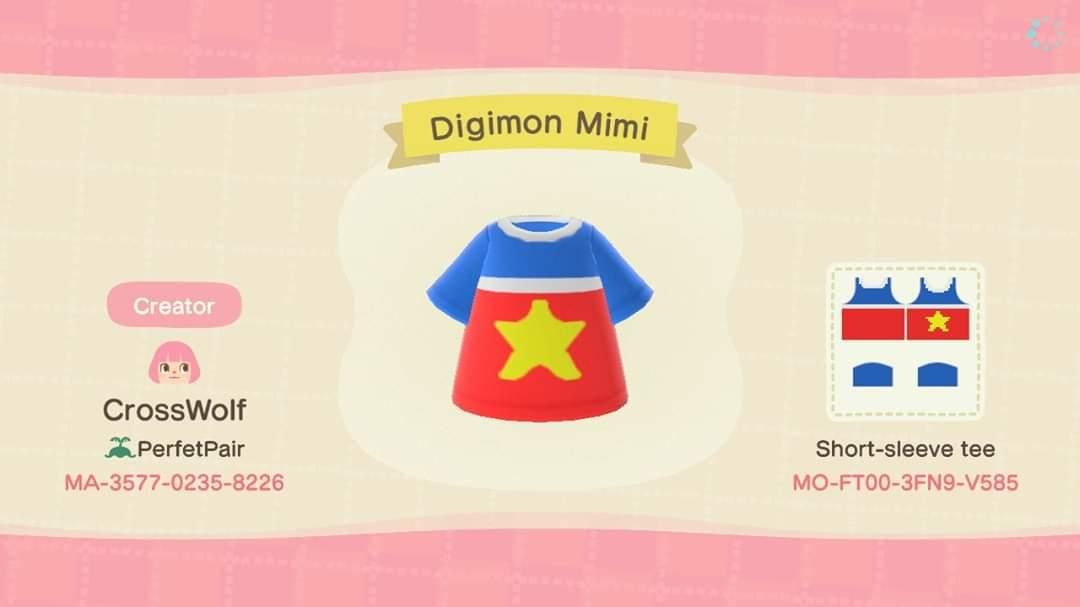 Creator CrossWolf shared 13-year-old 'it' girl, Mimi Tachikawa's, t-shirt from Digimon Adventure 02. Find CrossWolf's designs over on Nooks Island.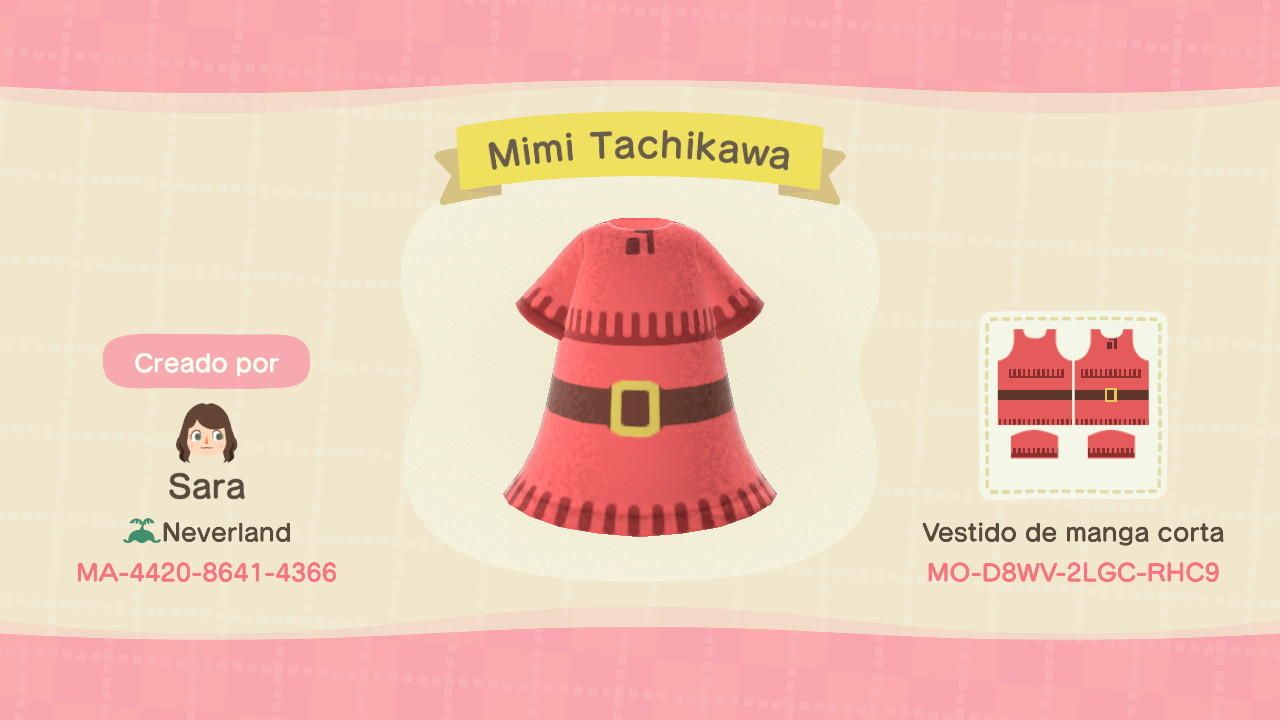 Sara of Neverland island also contributed to the massive design collection on Nook's Island with Mimi's classic fringed dress from the original Digimon Adventures anime.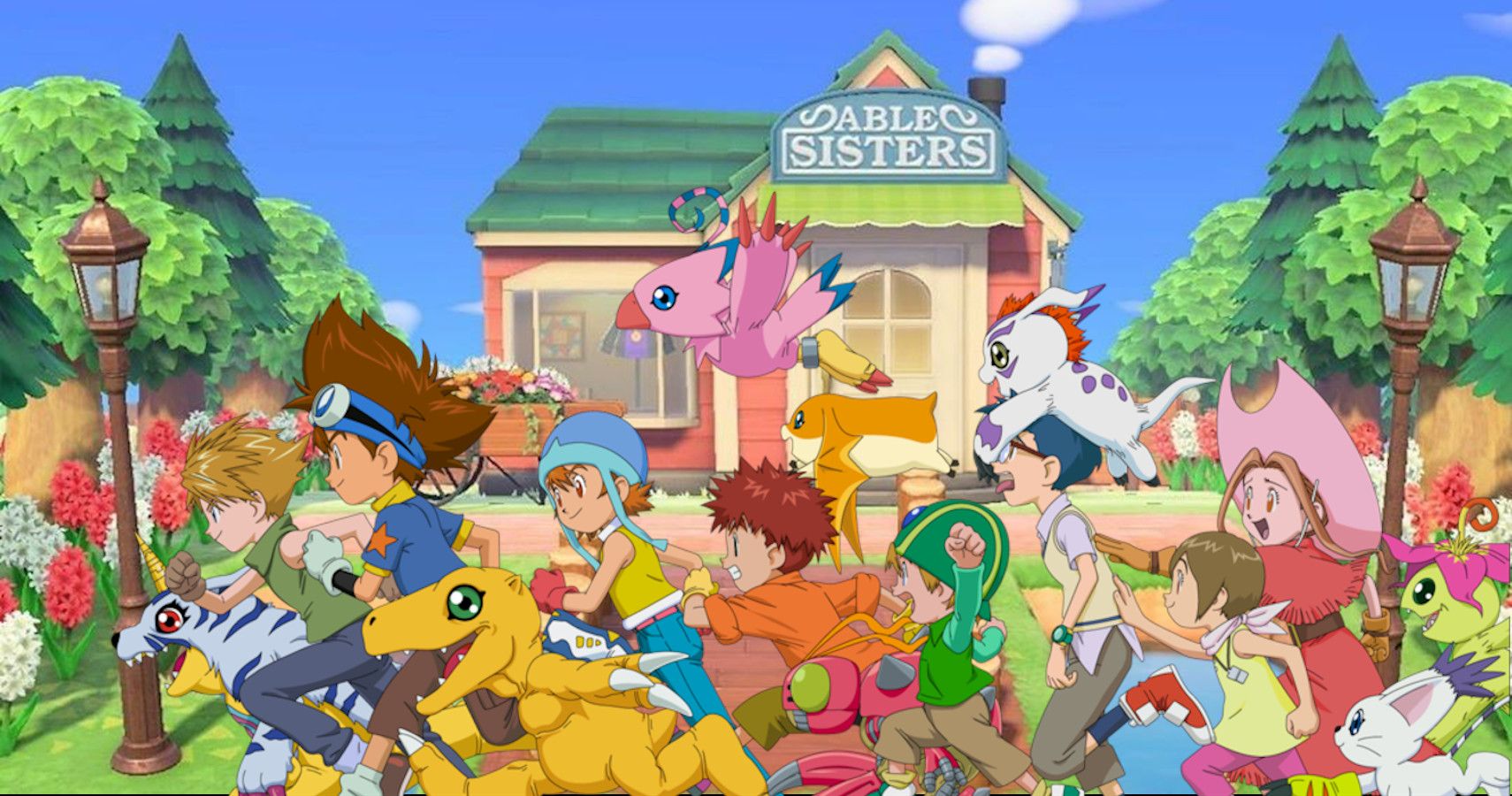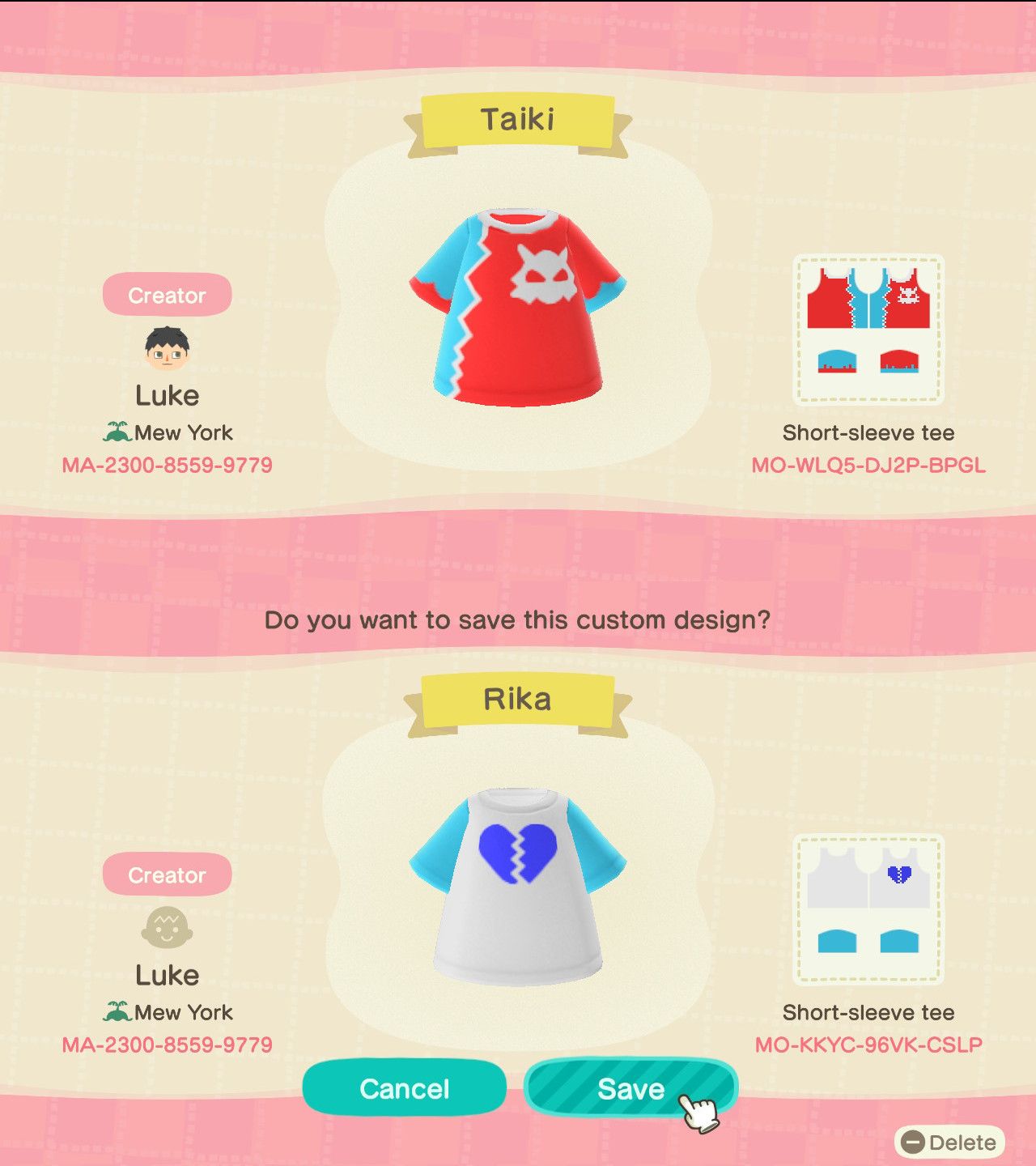 Luke of Mew York island has a collection of trainer outfits on their Twitter page. These include a couple of Taiki's t-shirts from Digimon Fusion and Rika Nonaka's blue broken heart tee from Digimon Tamers.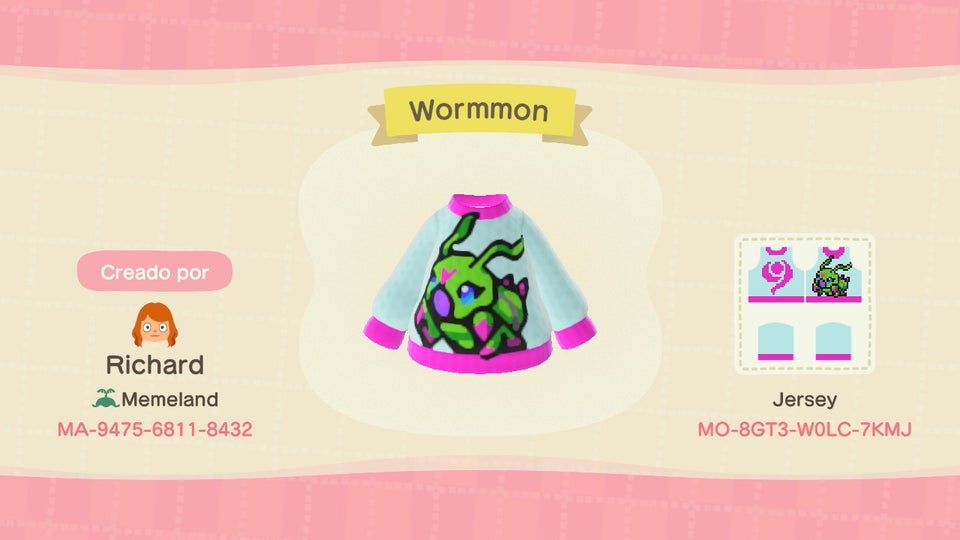 Richard of Memeland island shared this Wormmon sweater on the Animal Crossing Reddit page. The kindness crest embroidered on the back is a lovely detail. And with its thematically colored hemlines, you can enjoy a day of winter activities without fear of your friends losing you in the snow!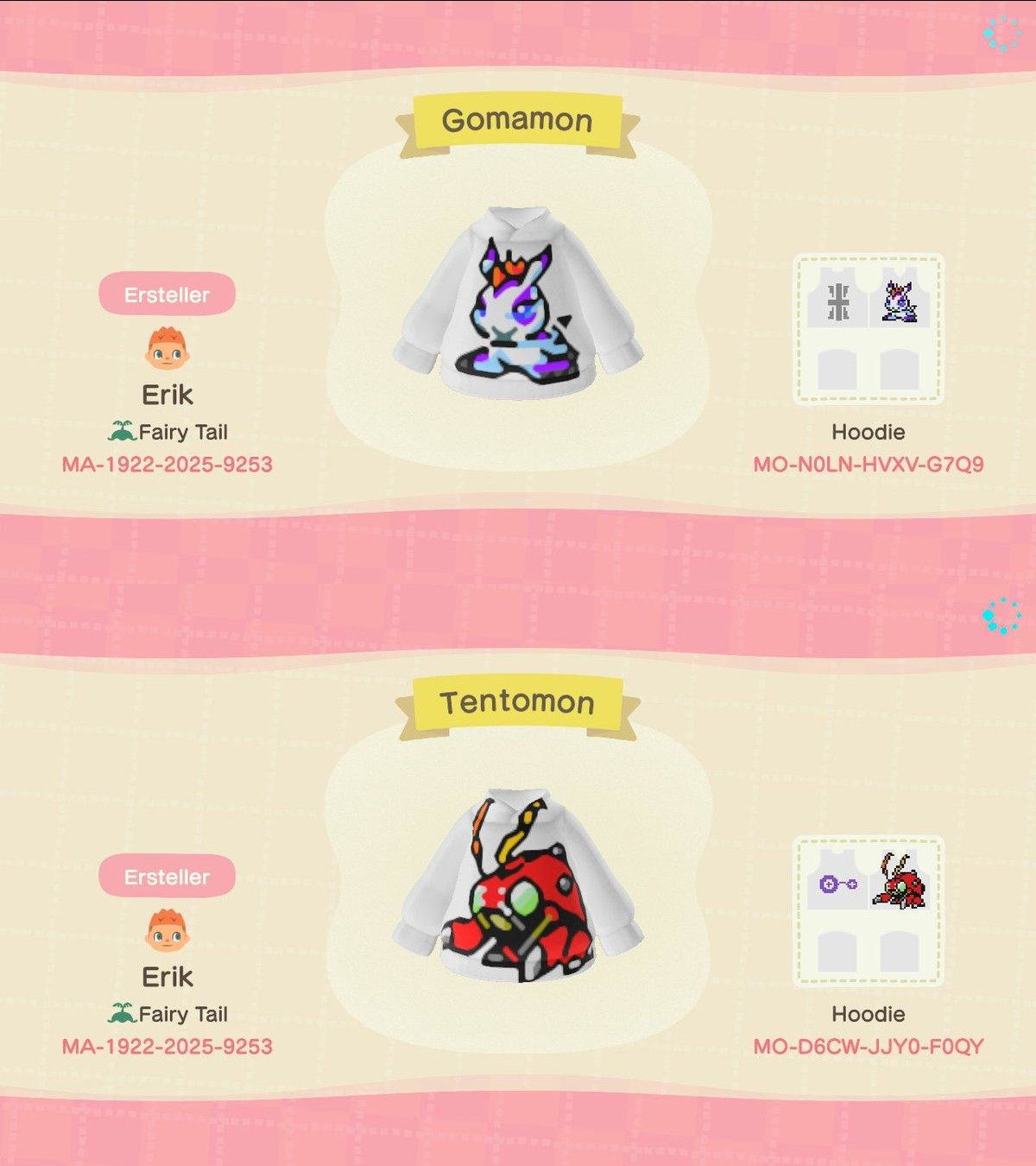 Erik has a Digimon sweater collection started on Nook's Island with articles such as these, Patamon, Palmon, and more. Each sweater features the corresponding crest of the Digimon's tamer.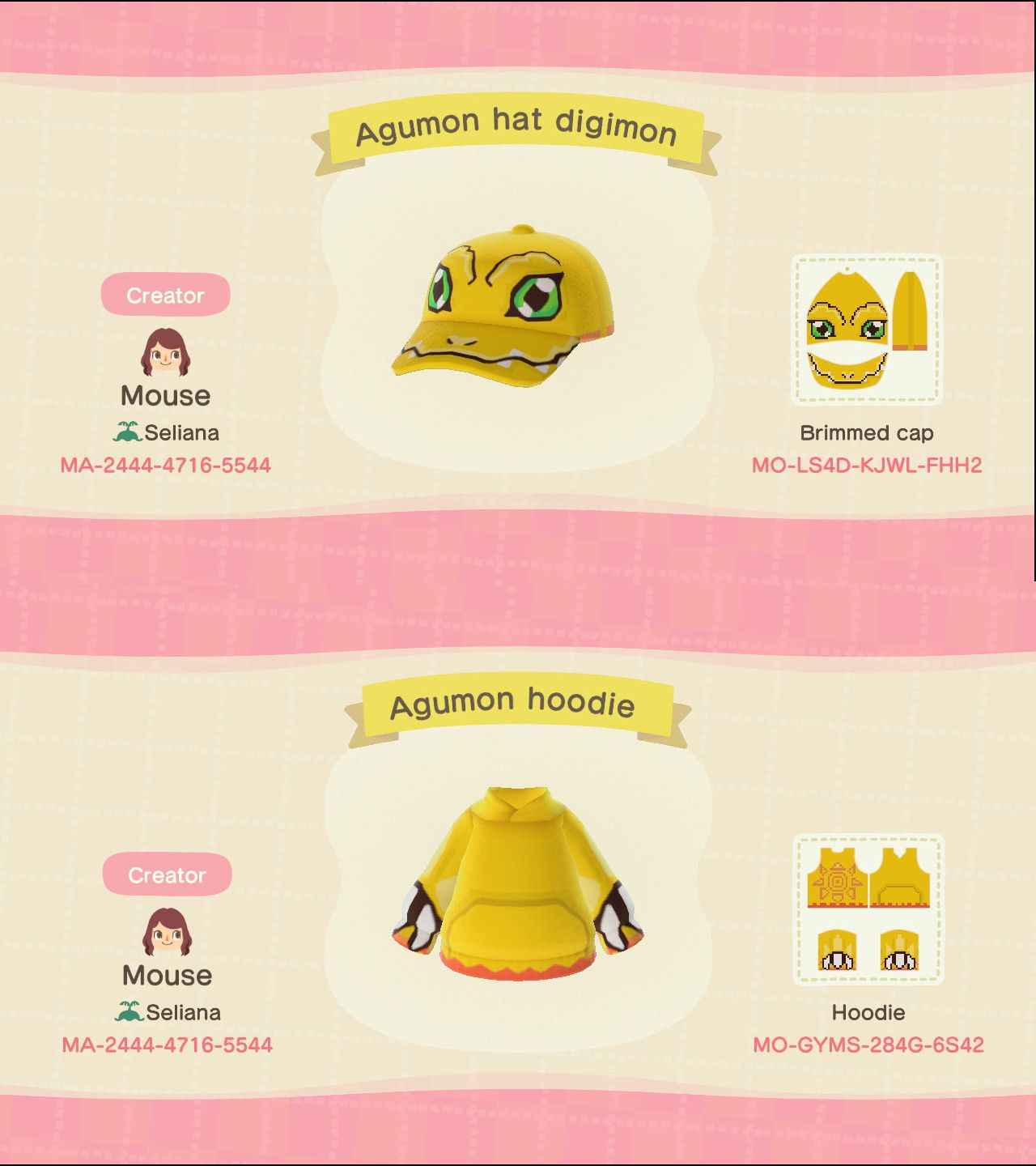 Mouse of Seliana island is embracing the Digimon look from head to toe (or at least waist) with matching hat and hoodie designs. This Agumon hoodie also features Tai Kamiya's courage crest on the back. Find tons of their designs over on Custom Crossing or go support the creator directly on Twitter. They also fashioned this fantastic Gabumon set below.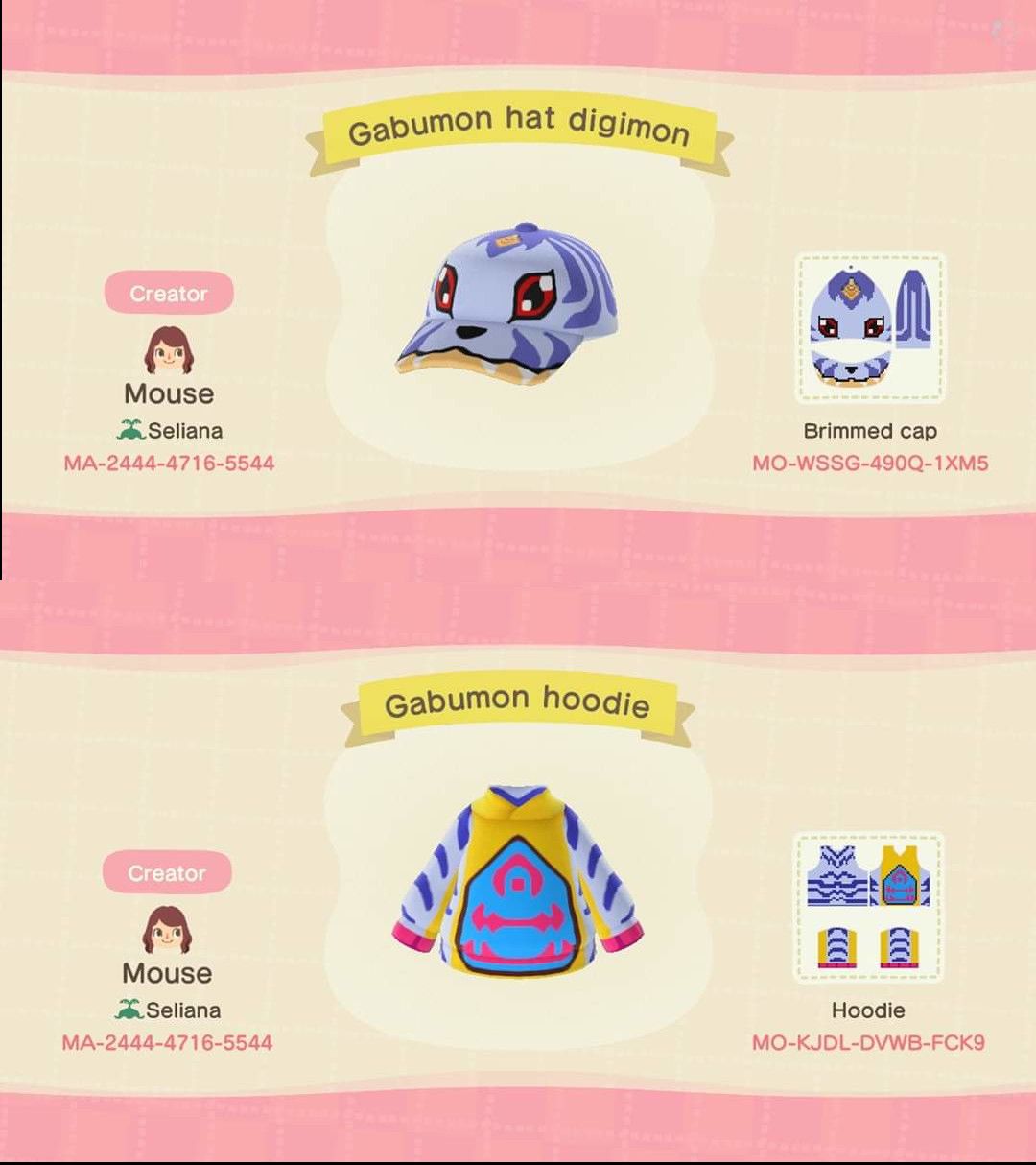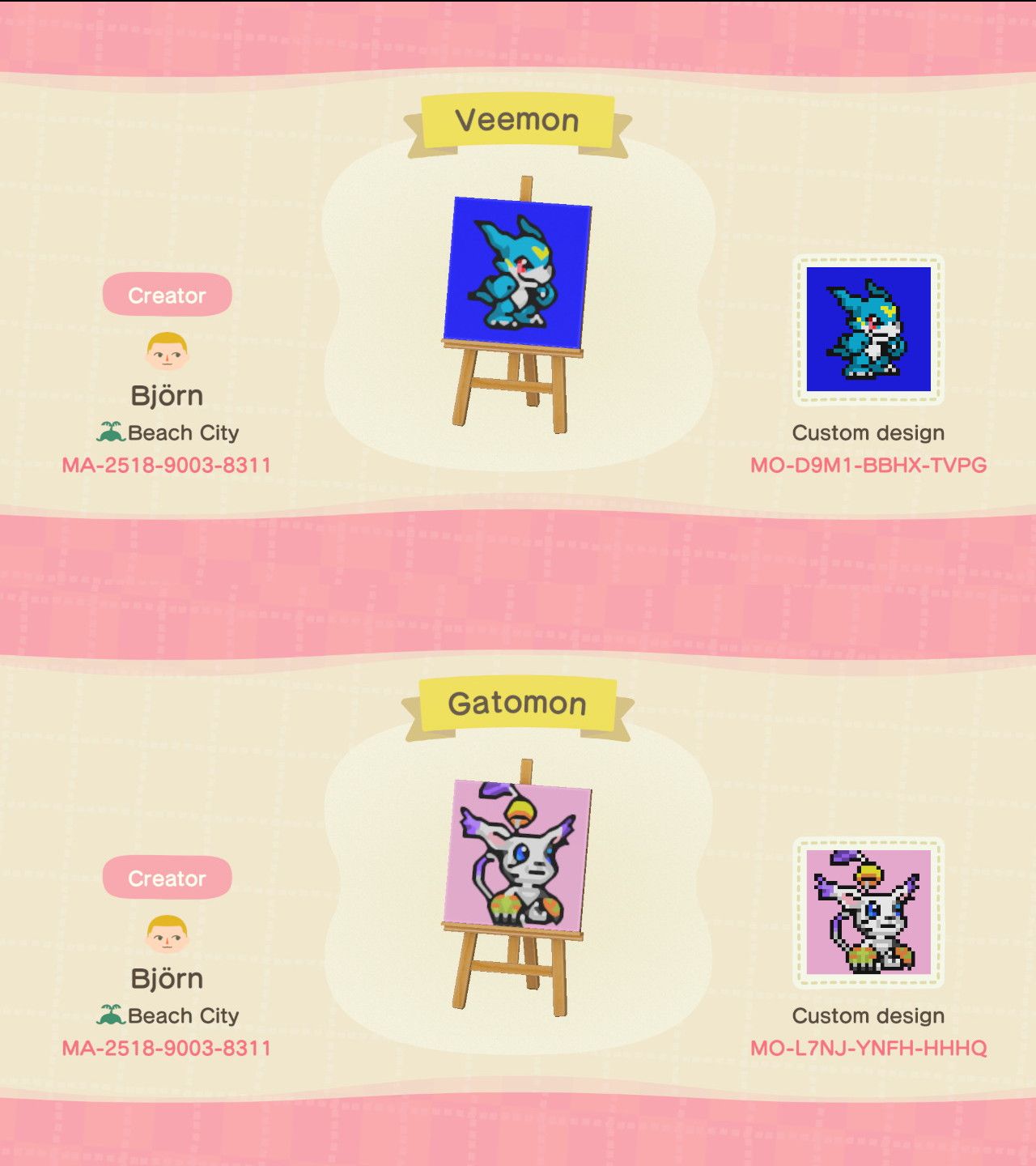 Last but certainly not least, Björn of Beach City island shared a whole Digidex load of Digimon custom designs so you can have your favorite Digimon roaming your entire island! Each Digimon was beautifully rendered in phenomenal detail, so be sure to check out all of these exceptional designs over on Imgur.
It's evident these designs were crafted at the hands of bonafide Digimon connoisseurs by the extraordinary thought that went into each one. Every design on this list was skillfully executed, and the creators' attention to detail is something to be admired. Be sure to give these passionate fans a shoutout if you like their designs!
NEXT: 2020's Best Cosplay Codes In Animal Crossing: New Horizons
TheGamer Originals
Digimon
Animal Crossing: New Horizons
Kim is a freelance writer for TheGamer. She recently began writing online articles in the summer of 2019 when she was approached on Discord to contribute some articles and guides for Wizards Unite World. Kim is a fan of fantastical genres, some of her favorite titles including Harry Potter, The Lord of The Rings, and The Witcher. She's a bookish Ravenclaw eccentric, with an inquisitive sense for adventure. Kim seeks to use her writing as a means to travel and explore, hoping to share her findings and spread curiosity.
Source: Read Full Article