Eris Morn Joins The Drifter And The Stranger As The Next 10-inch Destiny 2 Collectible Statue
The Destiny 2: Beyond Light trifecta is finally completed with the announcement that Eris Morn is Numskull's next 10-inch collectible statue. Eris joins The Drifter and The Stranger and the third statue in the series and the final mascot character of the Beyond Light expansion.
Like the previous statues, Eris Morn stands 10″ tall on a round, plastic base. The statue features Eris's signature Hive eyes, studded armor, and the whispering Ahamkara bone she holds in her left hand. Her hunter's mark features the four-point flower symbol best known as the Shadowkeep expansion icon.
The renders of the statue released by Numskull are considered prototypes and may not fully represent what the final product looks like. When the company revealed the statue of The Drifter last year, fans noticed that the proportions of his face didn't quite match the in-game model of the character. However, Numskull was able to redesign the statue to have a more accurate face before release.
The statue is just one of several of Numskull's new Destiny products, which include a new glow-in-the-dark T-shirt that features the Gambit logo, a brand new pin set, and the official Destiny Sunglasses. Mega-fans of Eris Morn can also pick up the Eris Morn Tubbz, which reimagines the famous ex-Hunter as rubber ducky.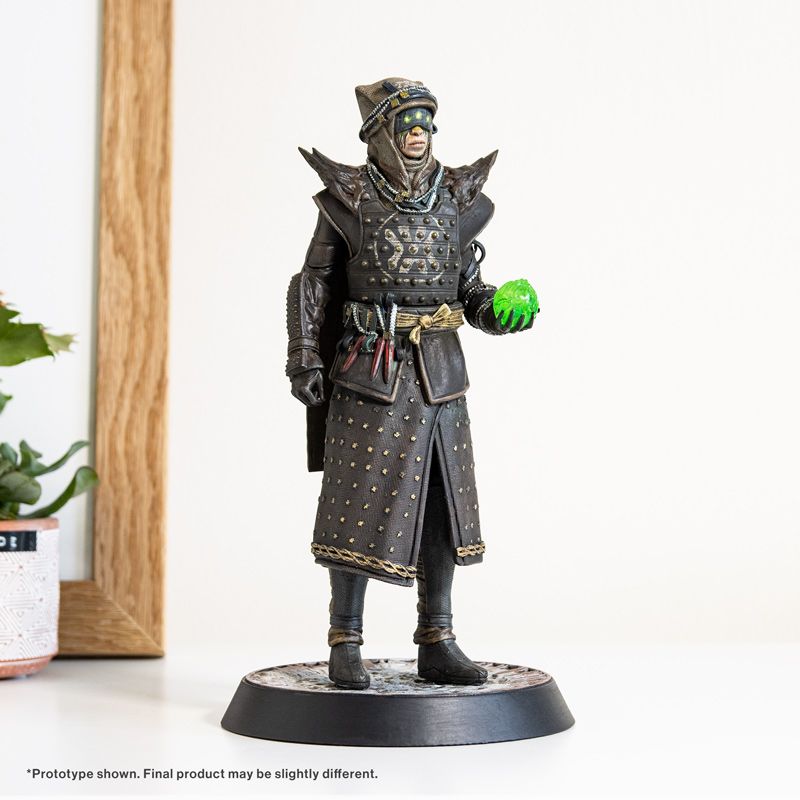 Eris Morn is a legacy Destiny character reintroduced to the franchise during 2019's Shadowkeep expansion. Eris is a former Hunter and a student of the Hive that helps the player on their mission to root out the Hive invasion on the Moon and discover more about Destiny 2's overarching main antagonist, the Darkness. Eris later joined The Drifter and The Stranger on Europa at the start of Destiny: Beyond Light as The Stranger explored her connection to the enigmatic Clovis Bray and introduced players to the power of Stasis.
The 10-inch Eris Morn statue has a suggested retail price of $69.99 USD and will be available in July. Pre-orders are available now from Just Geek in the US, UK, and EU. To learn more about the new statue, check out Numskull's website. If you'd like to see a hands-on unboxing of The Drifter or The Stranger statues, check out TheGamer's Facebook page.
Source: Read Full Article