FIFA Is The Ultimate Choose Your Own Adventure Game
Story modes in sports games are terrible. Madden's feel like something off The CW network, FIFA's are so dull I just had to look up Alex Hunter's name, and NBA 2K's… actually, they're not bad. However, they are heavily overproduced, loaded with A-list names, and thanks to the game's interconnected income system, they force you to choose between having a decent online MyTeam or improving your pro's stats from their college days. Even NBA 2K's falls into 'decent for a sports game', which basically translates to 'not that good at all'. Despite this, I actually think FIFA 21 is a great narrative game, just not in the way it thinks itself to be.
Centering in on FIFA specifically, there are two main reasons why The Journey was so dull. The first was that it was barely about the football. You could score back-to-back hat-tricks, but if the story dictated that Hunter was spending too much time partying and taking his eyes off the prize, you were dropped. Likewise, your mate (let me just look up his name too)… Danny Williams was supposed to be a bit of a donkey, getting by on effort and grit rather than natural talent. Again, back-to-back hat-tricks would not change his narrative. With your sister – another quick search tells me her name was Kim – it was the opposite. She was always going to be picked for the USA national team even if she had a stinker.
Even if we forgive all that though, sports dramas have a fundamental flaw: the best sports stories are the ones we can't believe. The unlikely story of Leicester City winning the league could never be told in fiction, because it's too far-fetched (Leicester started the season at 5000/1 for the title) for anyone to become invested. Gerrard slipping to cost Liverpool their first Premier League crown is too Shakespearean to be taken seriously. Dennis Law moving from Manchester United, the club which made him a legend, to rivals Manchester City, and then relegating his old club with a backheel… who wrote this nonsense? There are some things so unrealistic they're only allowed to happen in real life. How many times have we heard a commentator say, "Oh, you couldn't write this!"? Well, it turns out they're right.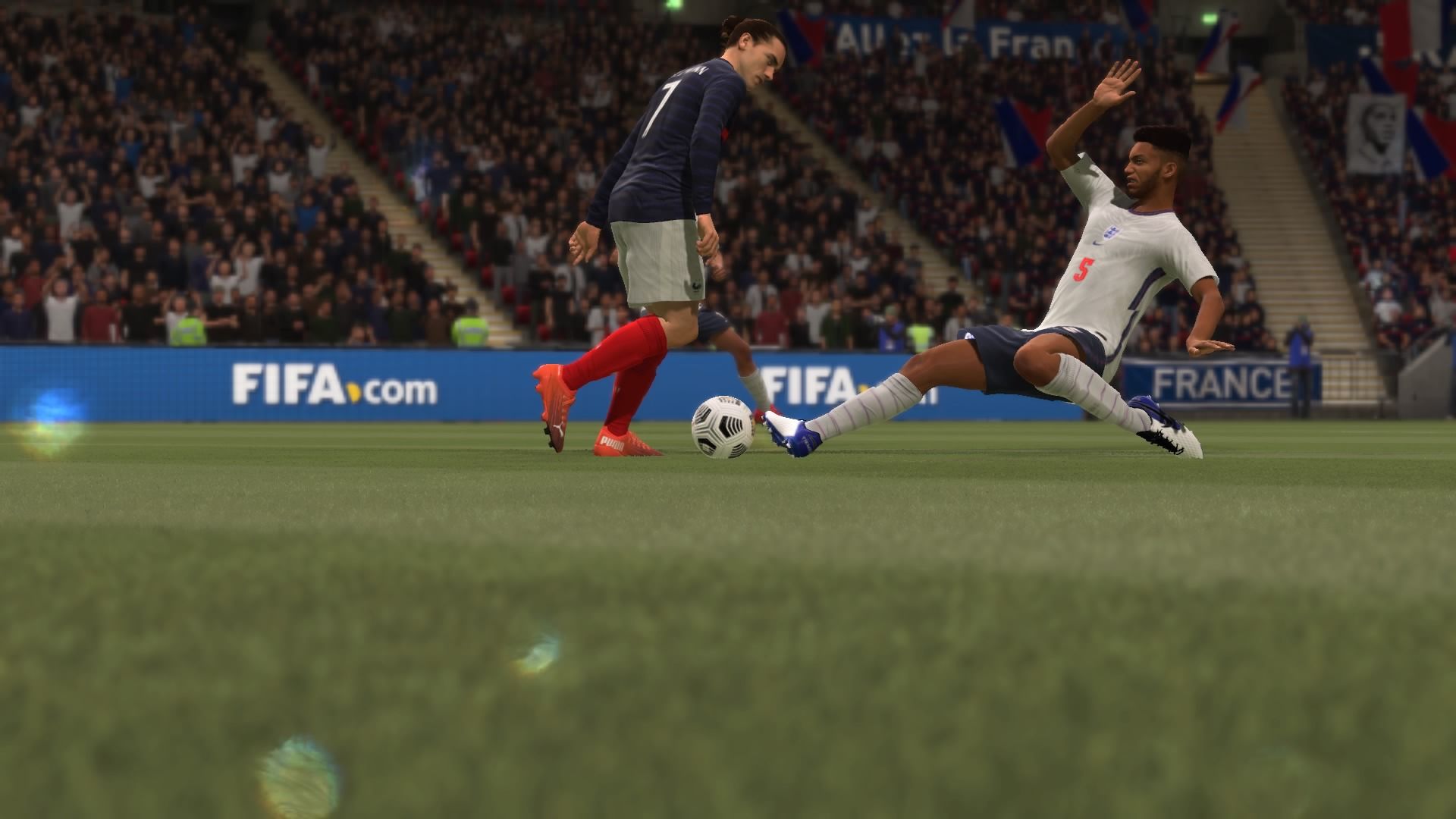 Okay, so The Journey is a bust, but that doesn't mean FIFA as a narrative entity needs to be. If you view FIFA 21 less as a scripted narrative about the life and times of Alex Hunter, and more as a choose your own adventure saga, you allow the game to tell much better stories.
Here's another one of those "only in real life" stories. My team, Newcastle United, used to have a player called Jonas Gutierrez. He was a maverick with flair who loved a dirty tackle, so he was incredibly popular with the fanbase. Unfortunately, while playing for us, Gutierrez was diagnosed with cancer and underwent chemotherapy. Miraculously, he not only recovered from cancer, but restored his fitness, and made his comeback when Newcastle were on the brink of relegation. He ended up scoring the goal on the last day of the season to keep us in the league. Even now, I get a little misty-eyed thinking about it. We're not likely to win a trophy anytime soon, but no other club in the world has a story quite like that.
Unfortunately, in a stark reminder of the type of club Newcastle are these days, the board decided Gutierrez's wages were too high, and so he was fired over the telephone a week later.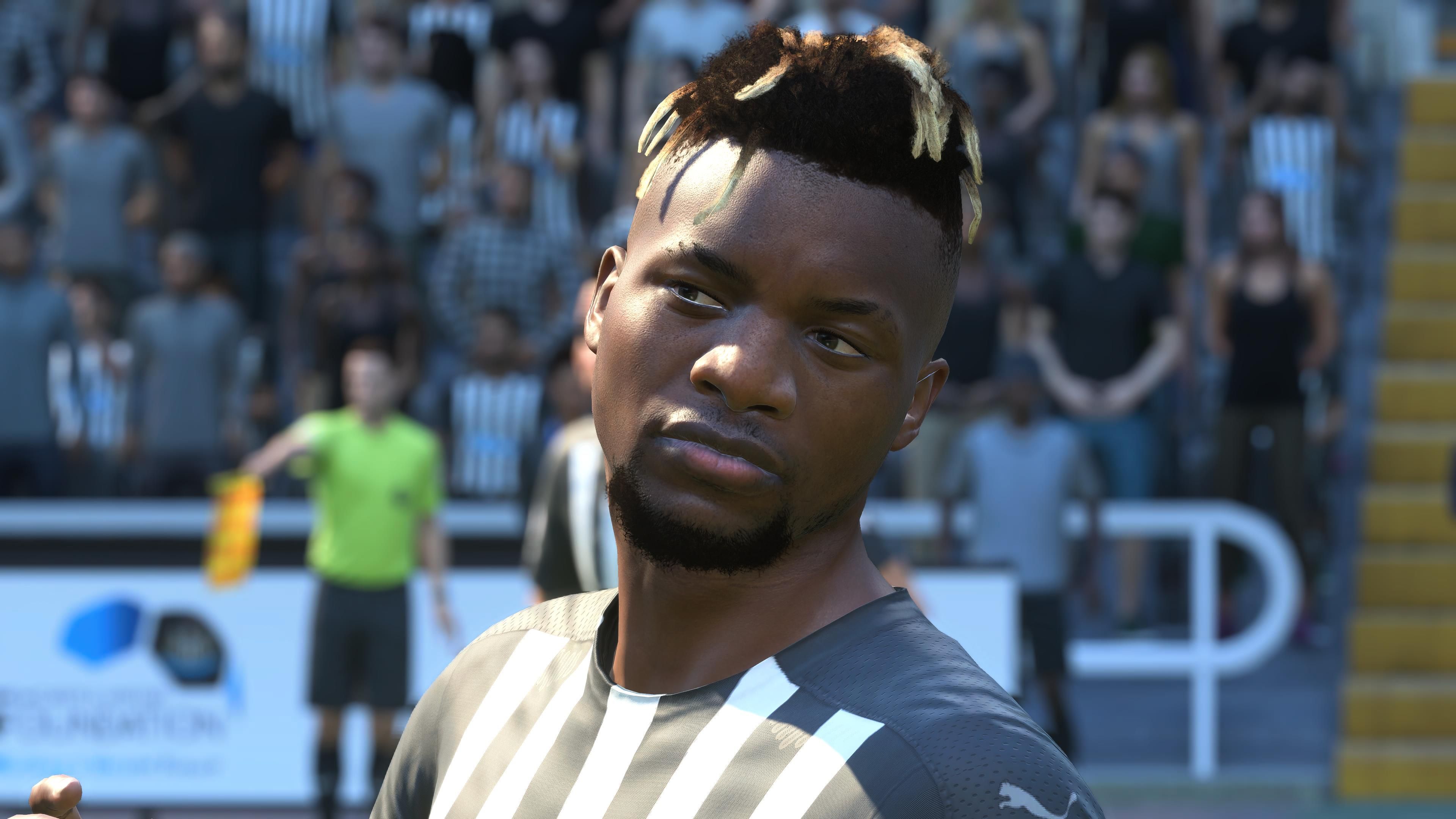 Here's where FIFA comes into it. Thanks to his contract termination, Gutierrez did not play for us in the next edition of FIFA, but for years afterwards, I always either signed him immediately back, or if that wasn't possible, I created him in the game, because I needed him in the black and white stripes. He deserved a hero's welcome, a lap of honour. Christ, he deserved a bit of dignity, and if the club wouldn't give it to him in real life, at least I could, in some small way, offer him it in FIFA.
It's not just these overly sentimental player tributes either; although if your club has a cult hero, I suggest making them. Most of my stories revolve around Newcastle, although you don't need to select your own team to build a narrative. Anyway, Newcastle are pretty rubbish right now, but last summer we were supposed to be bought out by one of the richest people in the world, with the promise that we would become a footballing superpower. There were a lot of legal and ethical issues with this takeover, but let's put them aside for the sake of simplicity. The end result was, the deal didn't go through. So we're still rubbish.
In FIFA 21 though, you can choose to start Career Mode with a financial takeover, so that's precisely what I did. Just as we might have done in an alternate universe, I started our season in FIFA 21 with Phillippe Coutinho, Leon Goretzka, and Gabriel Jesus lining up alongside Allan Saint-Maximin, Callum Wilson, and Jamal Lewis. More than that though, I bumped the difficulty up a notch when playing the traditional Big Boys of the league, to replicate the extra pressure an emergent team like a cash-rich Newcastle United would find themselves under. I'd do the same against teams in good form, either in the real life Premier League, or judging by their position in FIFA 21's league table.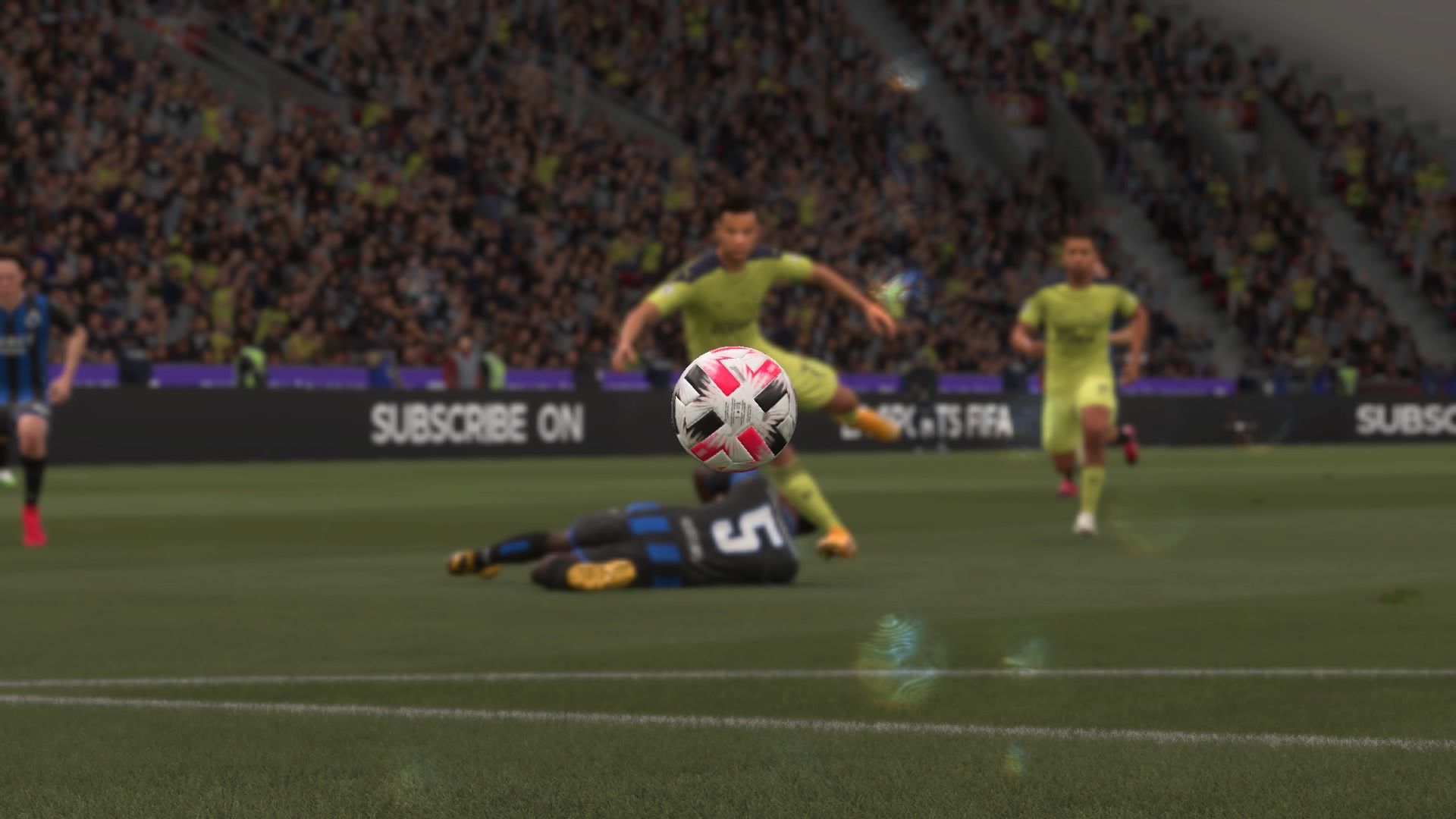 Even if you're not actively writing a story, FIFA 21 still offers you storylines. Within Career Mode, Ultimate Team, and Online, we form special bonds with players through late drama, surprise moments, and the unexpected chaos sports games can bring. Players we sign just because they came cheaply, or we looked them up and they had good acceleration, can become mini legends in the self-constructed narrative of FIFA. Players that we know are dreck in real life but who transform into complete monsters in FIFA can win a special place in our hearts. When the game isn't trying to force "Oh, you couldn't write this!" moments, it's actually quite good at offering them up.
We all know that sports games have terrible stories, but we all remember those one-off online games, that strange speed merchant we signed from the Russian league, and that time we pulled a superstar in a Team of the Week pack. The pre-written stories suck, but the ones we write ourselves can be some of the most memorable in gaming.
Next: We Should Be Making A Bigger Deal About Hailey In Spider-Man: Miles Morales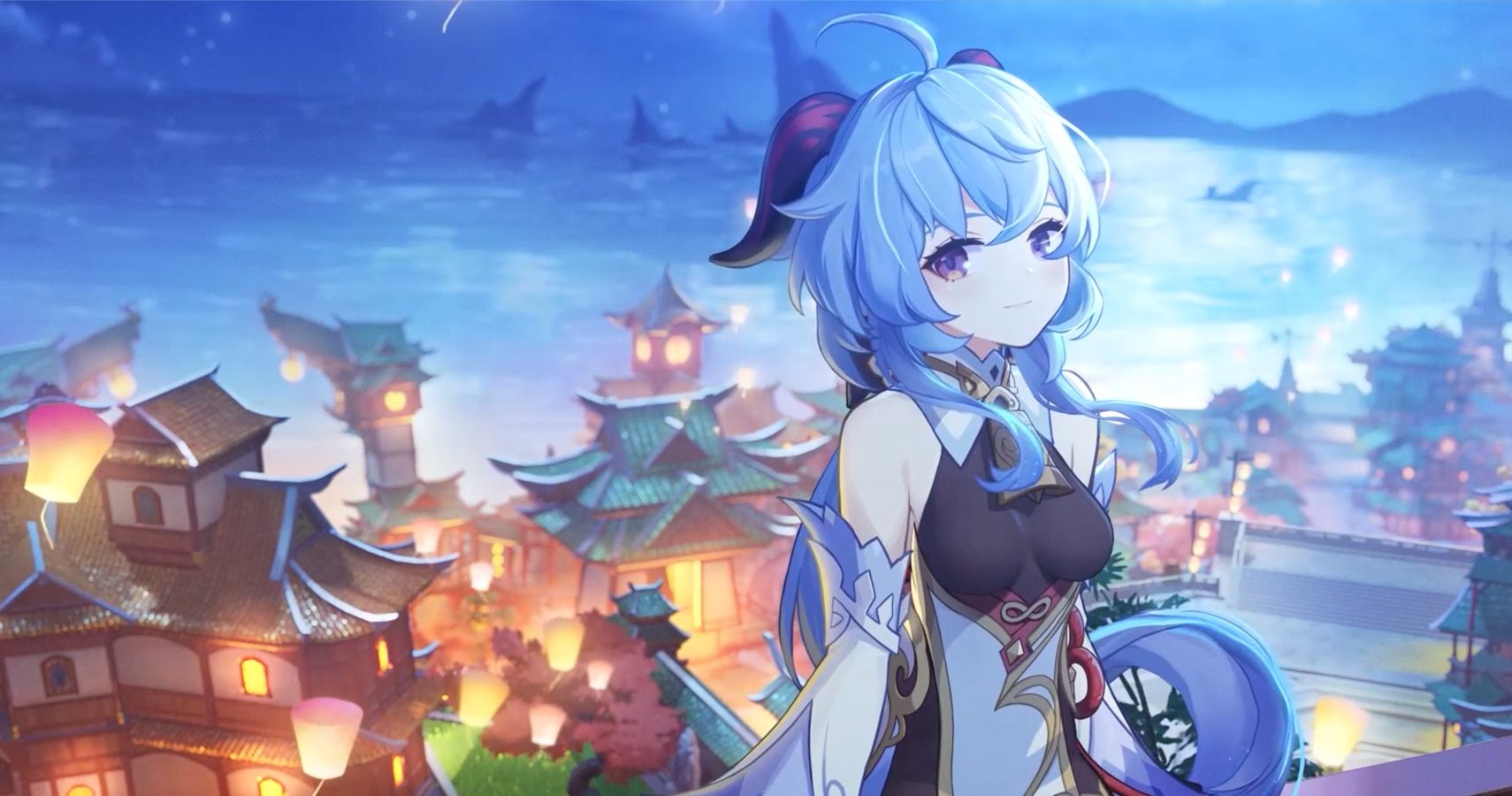 TheGamer Originals
FIFA
PC
Xbox One
Ps5
ps4
EA Sports
Xbox Series X
Fifa 21
Stacey Henley is an editor for TheGamer, and can often be found journeying to the edge of the Earth, but only in video games. Find her on Twitter @FiveTacey
Source: Read Full Article