Final Fantasy 14: Everything You Need To Know About Patch 5.4
The most recent Final Fantasy XIV Live Letter didn't just tease the game's next expansion. Director Naoki Yoshida and special guest Kei Odagiri, FFXIV's UI manager, notably outlined what players can expect from Shadowbringer's next story update, Patch 5.4.
Patch 5.4 is expected to release sometime in early December and will be titled "Futures Rewritten". In addition to picking up from Patch 5.3, "Reflections in Crystal", players will also be seeing the next installment of the Eden normal raids series, the Sorrow of Werlyt scenario, and an Explorer Mode that will allow players to explore previously-completed Shadowbringers dungeons without monsters—an exciting prospect for group pose enthusiasts, to be sure.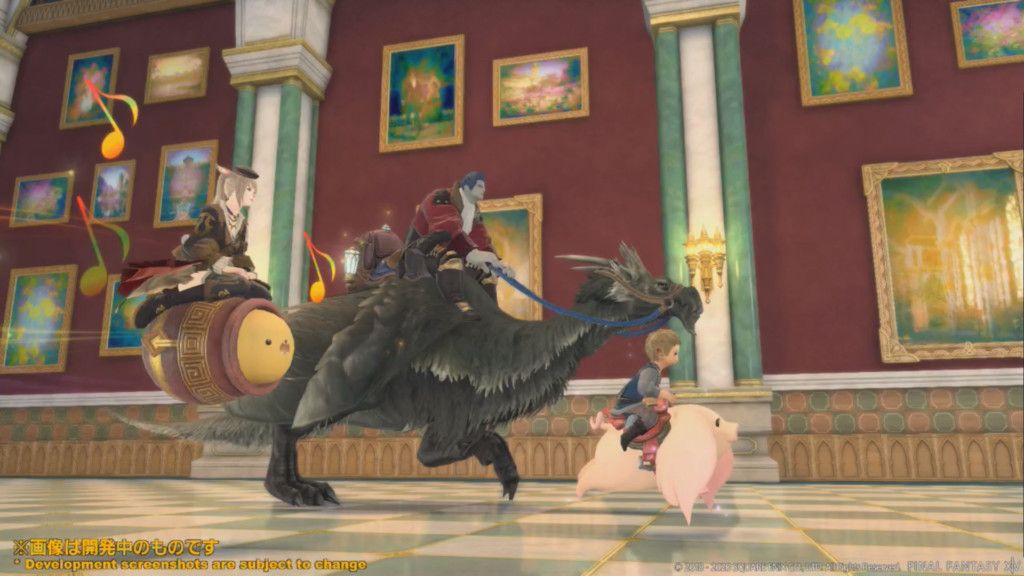 In Explorer Mode, players will be able to use mounts, summon minions, emote, and even bring Training Dummies so they can use attacks, skills, and even Limit Breaks that will be captured in the group pose function.
"Futures Rewritten" will add a new level 80 dungeon called "Matoya's Relict" (can't have an expansion without a Matoya dungeon, right?) and begin the story's transition into the next expansion. The Sorrow of Werlyt scenario will add a new level 80 trial called "The Emerald Weapon", and the next Eden raid will be titled "Eden's Promise". In order to start "Eden's Promise", players will need to have completed Patch 5.3's story scenario.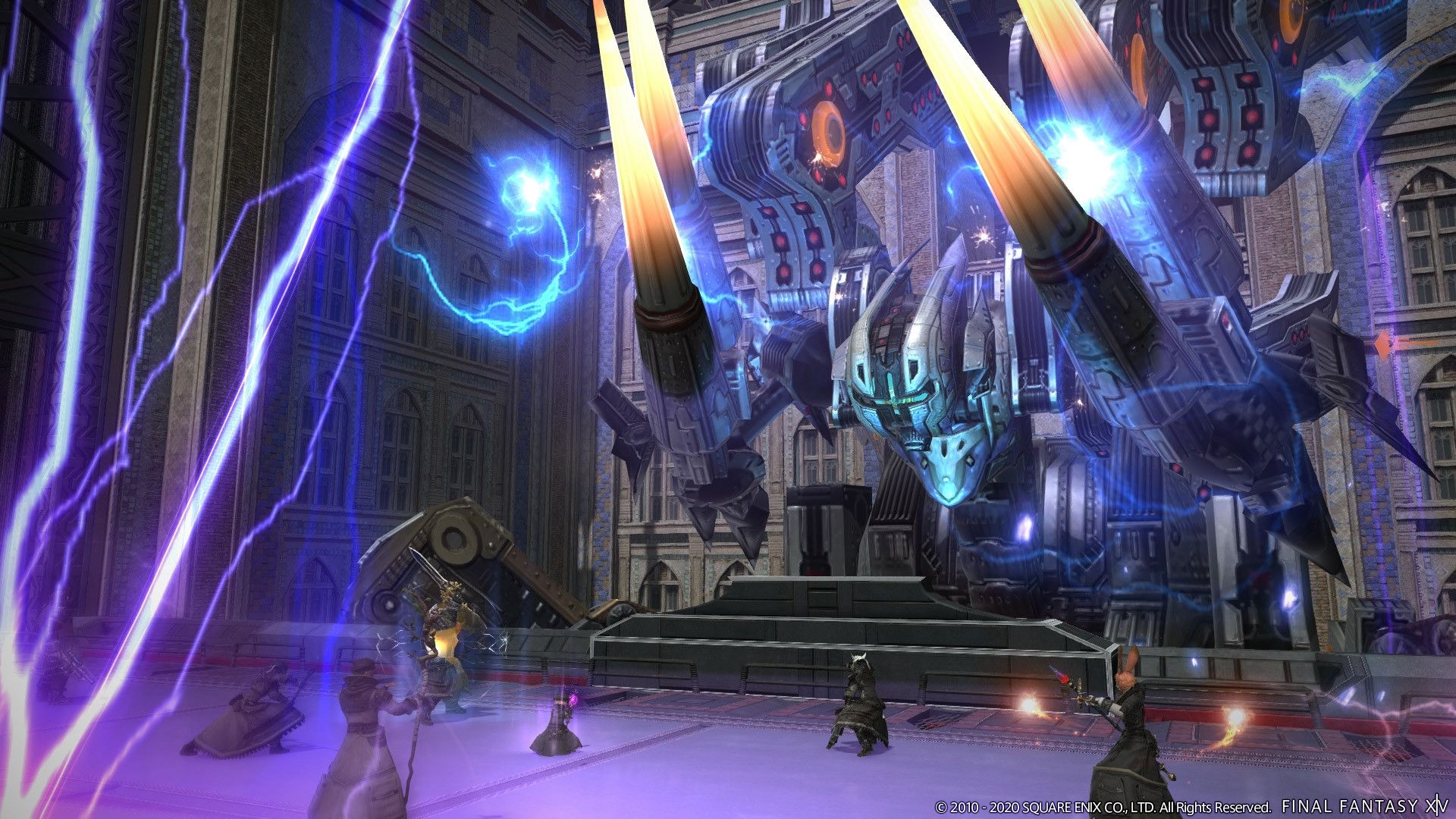 Furthermore, the "Save the Queen" scenario will continue in Patch 5.4. Players likely remember it as the starting storyline for earning Resistance Weapons and the Bozjan Southern Front. In this scenario, players will assist the Bozjan Resistance with liberating their homeland from the Garlean Empire. "Delebrum Reginae" will be added as part of this scenario, a 24-player battle mode similar to an alliance raid, except players can choose to queue in as any class.
Additionally, the update will introduce a number of job changes: Blue Mage will also be updated with new spells and a raised level cap, and Monk will notably be receiving a rework. More information on the changes will be revealed closer to Patch 5.4's release. Crafting classes will have their less-used skills reworked, whereas gathering classes will be seeing a massive overhaul of the collectible and aetherical reduction system.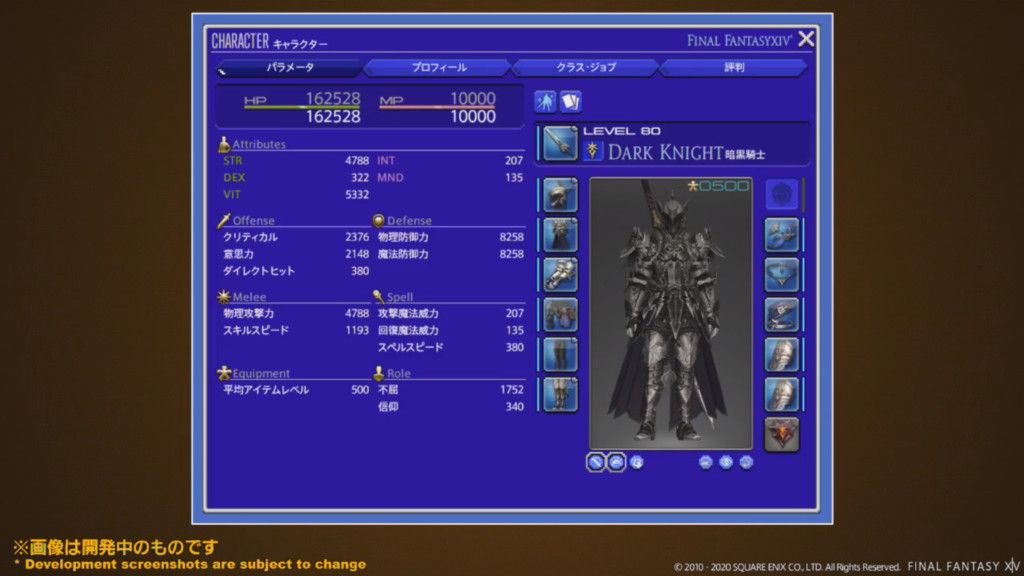 The next and final part of the Ishgardian Restoration will also go live with Patch 5.4. Players will be completing the restoration of the Firmament and compete to see which Disciple of the Land/Hand class will receive a monument erected in their class's image. A number of UI changes are currently in the planning stage: Odagiri shared screenshots of a prototype "classic" blue UI mode, which is reminiscent of older Final Fantasy menus.
If you haven't completed Shiva Unreal, make sure to do so before December, as Patch 5.4 will retire her for an as-yet-unknown Unreal trial boss. The Dungeons of Lyhe Ghiah, the highest level treasure map dungeon currently implemented in the game, will also be updated so that players can explore deeper into the dungeons. Finally, the Yo-kai Watch Event will end once Patch 5.4 goes live, so players who want to collect 'em all should start watching the clock!
Next: Final Fantasy XIV: Every Job's Single-Target Buff Ability Ranked By Flirtiness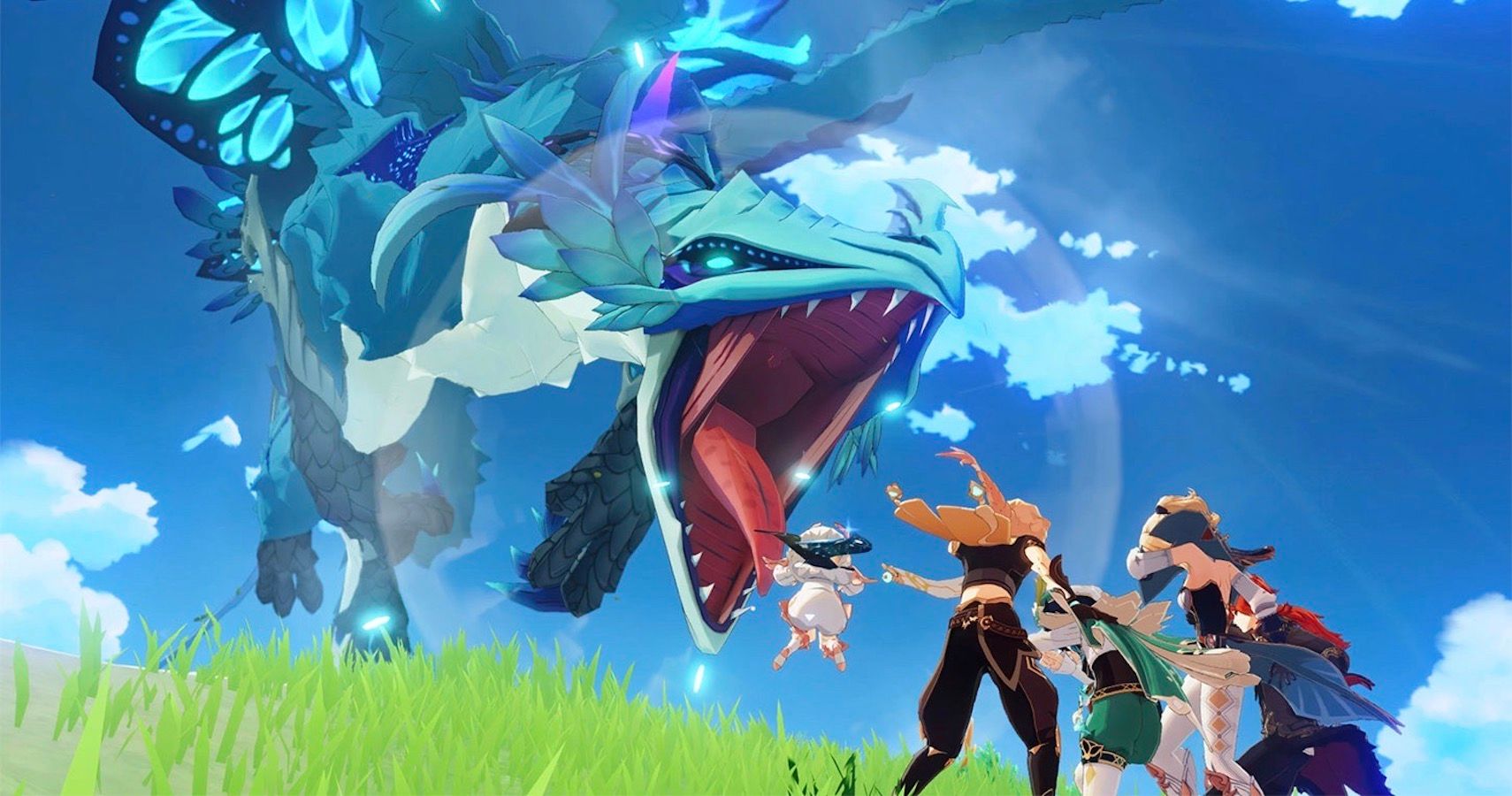 TheGamer Originals
Final Fantasy 14
Source: Read Full Article