Hands On With Dreamworks Dragons Flight Academy At Dreamscape
This week I had the opportunity to check out Dreamscape's newest attraction, Dreamworks Dragons Flight Academy, a partnership with Dreamworks that offers the experience of riding a dragon in VR. The popular virtual reality studio has a number of cool immersive experience, but this one is the first to incorporate a beloved franchise like How To Train Your Dragon.
If you're unfamiliar, Dreamscape is a theater-style virtual reality destination that's created a series of highly interactive VR experiences that are truly one of a kind. There are two locations currently, one in Los Angeles and one in Dallas, and they've each been operating with 3 original experiences: an underwater story called The Blue: Deep Rescue, a thrilling adventure called Alien Zoo, and an highly interactive Indiana Jones-like experience called Curse of the Lost Pearl. Today, Dreamscape begins operation on their newest experience, and it's quite unlike the other three.
Dreamworks Dragons Flight Academy promises an "unprecedented full sensory experience of becoming a dragon rider." After trying out the other three experiences earlier this year, I wasn't sure what to expect from Flight Academy. The other three attraction really take advantage of room scale to let the audience walk around and interact with the 3d environments, and I was struggling to imagine how that could translate into riding a dragon.
Dreamscape has developed interactive saddles for this experience that gives the audience a way to steer their dragon and physically connect to the world. It's incredibly effective, especially when combined with elements like "wind" from nearby fans as your soar through the sky and splashes of water as you fly near waterfalls. The haptic feedback in the saddle also adds tons of great rumble that really heightens the more intense moments. The entire show tops any similar attractions at nearby Universal Studios and Disney World and is by far the most "fully immersive" VR experience I've ever had.
For this experience you only need to wear the hand trackers and the VR headset. The other room scale experiences require that you wear feet trackers as well as backpack. This is so much more comfortable and far less distracting. I also really like the feel of the saddle and Dreamscapes penchant for putting physical objects (like the handle bars) into the VR space. It adds so much realism to the experience.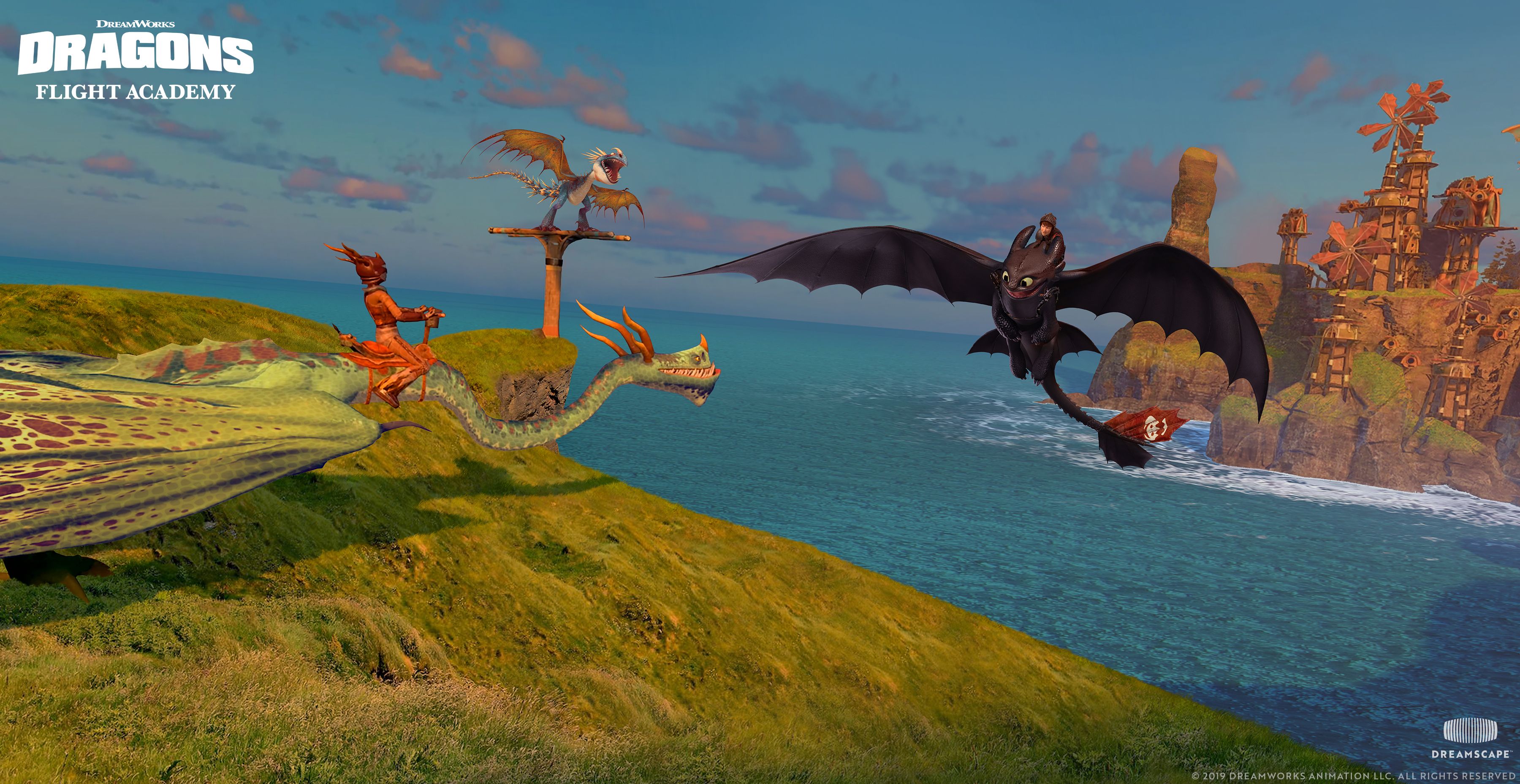 The 15 minute experience is authentically How To Train Your Dragons as your group of novice dragon riders follows Hiccup and Toothless on an adventure to rescue some baby dragons. The introduction to the familiar world and characters eases you in as your dragon walks through the village of Berk to meet up with Hiccup and learn about the mission. Thing's ramp up quickly though, and soon you'll be steering your dragon around obstacles, underwater, and dodging attacks from dragon poachers.
There weren't any kids in my group, but I can only imagine how mind blowing this experience would have been were I a 10 year old Dragons fan. I've had kids in my group for other Dreamscape experiences and they were having the time of their life. An afternoon with the family at Century City mall or even a date night really can't be better spent anywhere else.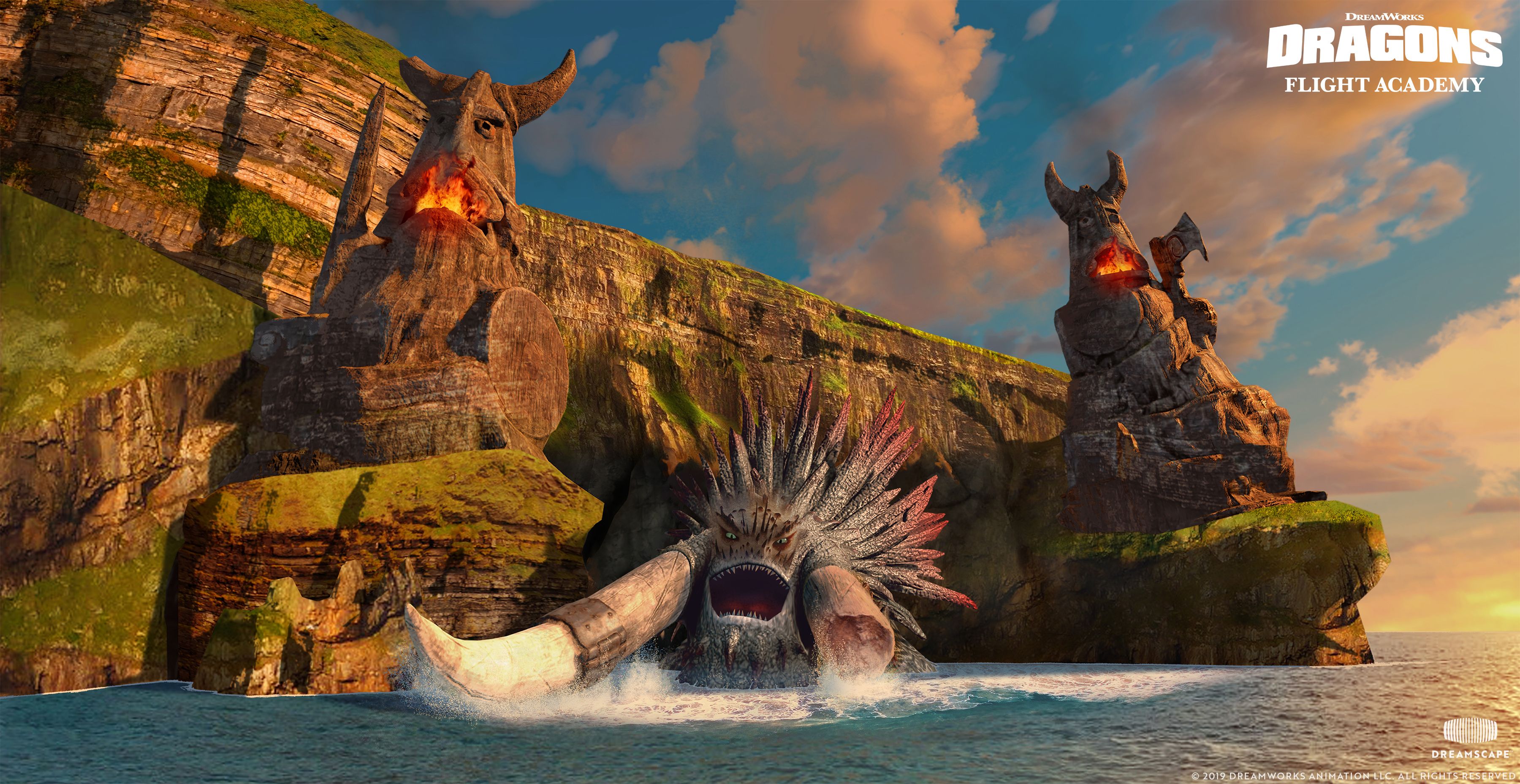 Tickets for Dreamworks Dragons Flight Academy are available for groups up to 8 people. You can find out more about Dreamscape on their website.
Source: Read Full Article