In Praise of the Steam Controller
When the Steam Deck was announced mid last year, the fervour and anticipation around the portable console was electric. Folks were scrambling for a chance to preorder it against the rush of scalpers looking to make a quick buck, with Valve eventually implementing a queue system to better facilitate reservations. But the demand for the Steam Deck was so great that doing so remained tricky back then— with sales for confirmed pre-orders on e-commerce sites by scalpers peaking at $5,000.
Fast forward to now, and the first iteration of the Steam Deck has been released to the wild in some regions, with the console largely well-received by reviewers across several sites. One of the most intriguing features of the console, however, are the Steam Deck's proprietary touchpads, which can be previously found on Steam Controller, Valve's discontinued controller for the Steam Machine. That didn't quite take off, but the Steam Machine was part of Valve's lofty ambitions to meld the PC and console gaming experience. That dream still continues today with the Steam Deck.
The Steam Controller is one hell of a gadget, designed to bridge the gap between PC and console gaming. But the main issue faced by Valve is that many PC games are designed to be played with a mouse and keyboard, rather than the thumbsticks and buttons of a traditional controller. Thus the Steam Controller's unique dual touchpad was supposed to replicate the precision of the mouse-and-keyboard setup, but without sacrificing the portability of controllers you can bring to the comforts of your living room. The idea was that you no longer need to lug your high-end mechanical keyboard and gaming mouse everywhere you go at home; PC gamers can also have a controller that fits snugly into the palm of their hands.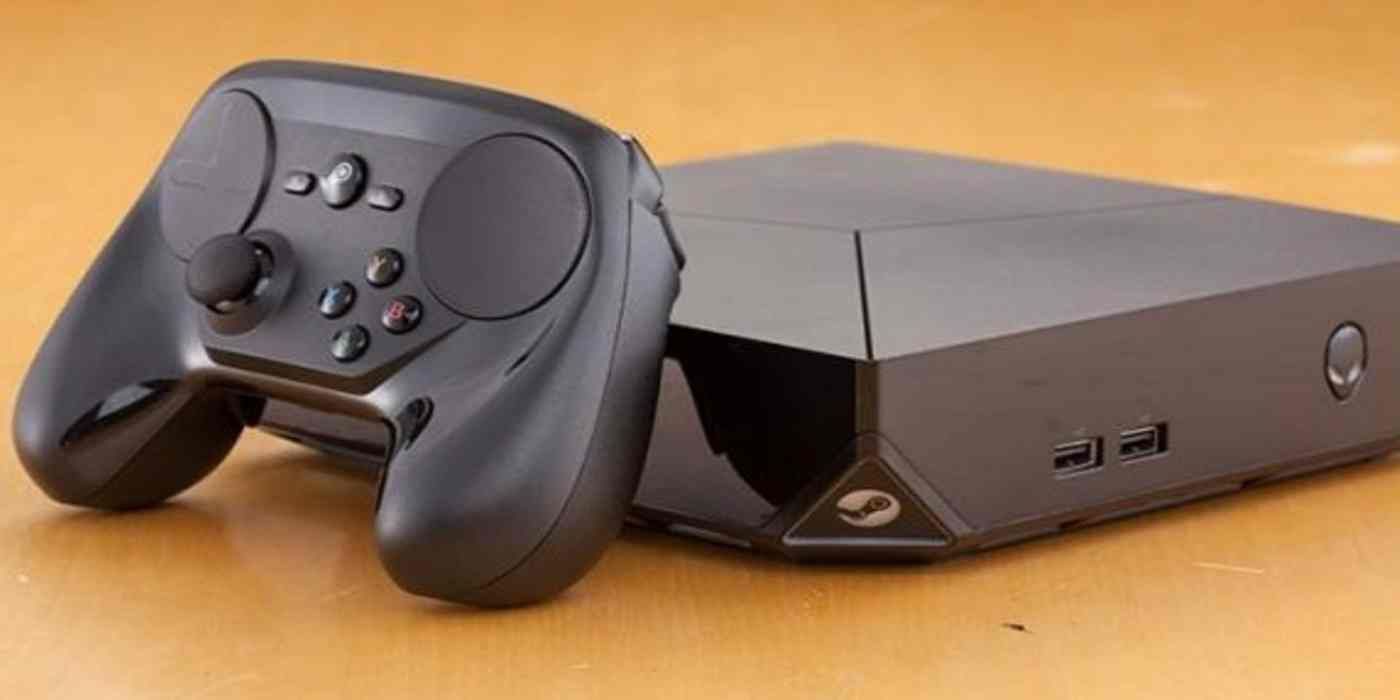 As a life-long PC gamer (I could not afford a swanky console in my younger years), I found that there's a learning curve to using controllers made for consoles like the Xbox and Playstation—one that was difficult for me to overcome and get used to. Gamers who have been holding controllers from the day they were ejected from their mothers' wombs may not feel the difference, but the thumbsticks of most controllers, to give an example, are too finicky for my liking. The crux of the issue is that I barely use my thumbs when gaming, and these thingamajigs exhaust me even after using these controllers briefly, which lead me to disavowing their use in my later years.
But the Steam Controller felt like a far cry from these gadgets. Using it came more intuitively and naturally for me, and the touchpad's trackball-esque technology made navigating through the menu and virtual landscapes of games a much more polished experience than most. In particular, what truly brought out the full capacity of the dual trackpads were the Steam Controller's solenoid actuators housed underneath, which can deliver precise haptic feedback. All you need is to lightly rest your thumbs on them and nudge them around to feel the nub-like sensations on your fingers, like a more refined take on the dual-stick setup of traditional controllers. What's more is that the Steam Controllers also work with a dizzying number of PC games, especially those that were not specifically designed for controllers. I still use the Steam Controller to play games while lounging on beanbags and sofas.
Of course, I haven't had the opportunity to try the Steam Deck myself—the device is still not available yet in my region—but I'm most curious to see how the device's trackpads continue to build upon the legacy of the Steam Controller. These trackpads look incredibly promising thus far, however, and are apparently designed for great customisability and manoeuvrability, while also being small enough to get out of your way if you're a seasoned controller wrangler who wants nothing to do with them. It was a pity that the Steam Controllers may have been discontinued since 2019—I could really use a couple more of these controllers today. But I'm still holding out hope for Valve to continue work on this innovative hardware behind the scenes in some capacity.
Source: Read Full Article