I've Played Cyberpunk Almost Entirely On My Phone And I'm Loving It
I never in a million years thought I'd say this, but playing Cyberpunk 2077 on my phone has been an absolute joy. Between the superior stream quality of the Stadia Android app, the super high resolution of the Pixel 4 XL, and the ability to comfortably play wherever I want, I've grown to love playing big AAA games like Cyberpunk 2077 on my 6-inch phone.
Playing on mobile definitely isn't for everyone. For me, the ability to play on my phone is an accessibility feature. I have a chronic disease that forces me to spend a lot of time either in the restroom or lying down throughout the day, and I otherwise wouldn't have access to games like Cyberpunk if not for mobile streaming. The Switch is also a great option for mobile gaming, but the Switch is also limited by its hardware. Given the poor performance of Cyberpunk on PS4 and Xbox One, I wouldn't expect a Switch port of the game anytime soon. Meanwhile, Stadia streams Cyberpunk 2077 almost flawlessly.
In fact, between the Chrome browser, Chromecast Ultra, and mobile, the Stadia app seems to offer the best streaming quality by far. I've spent a lot of time testing all three methods of Stadia streaming and have found that even a PC on a wired connection is vastly inferior to the Chromecast and mobile app. Streaming 4K on the Chromecast Ultra is fantastic, even over wifi, but as I said, I need something more portable.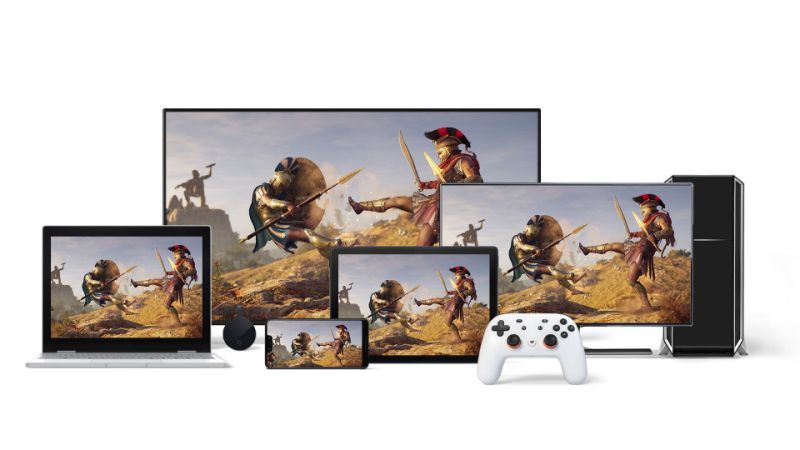 Not only is the streaming quality of Stadia mobile exceptional, but mobile phone screens are just unbelievably good. The yearly arms race between cell phone manufacturers has resulted in devices with absurdly high resolution displays that, aside from their size, are ideal for gaming. For example, my Pixel 4 XL has a 6.3 in QHD+ display (537ppi) with HDR and a 90Hz refresh rate. The size of the screen does a great job at hiding the artifacts and imperfections caused by the stream while the resolution, high dynamic range, and refresh rate make the game look incredibly sharp and the frame rate super smooth. Other than a beastly gaming PC with an RTX graphics card, I reckon Cyberpunk on mobile is the best looking version of Cyberpunk 2077.
Some of you are probably thinking it's blasphemous to even discuss playing Cyberpunk on a cell phone. I'll have you know I'm not an animal: I still draw the line at touch controls. Though you can play Cyberpunk with touch controls if you're really in a pinch, the Stadia app also supports every controller I've tried, including PS4, Xbox One, Scuf Vantage 2, the SteelSeries Stratus Duo, and of course, the Stadia controller. While all of these controllers will connect wirelessly with Bluetooth, the nice thing about the Stadia controller is that it connect to your wifi network and pairs to any device by inputting a code on the screen. This way I can take the controller to my computer or TV and connect right away without worrying about Bluetooth pairing. This also means you can leave the Bluetooth off on your phone and save some battery.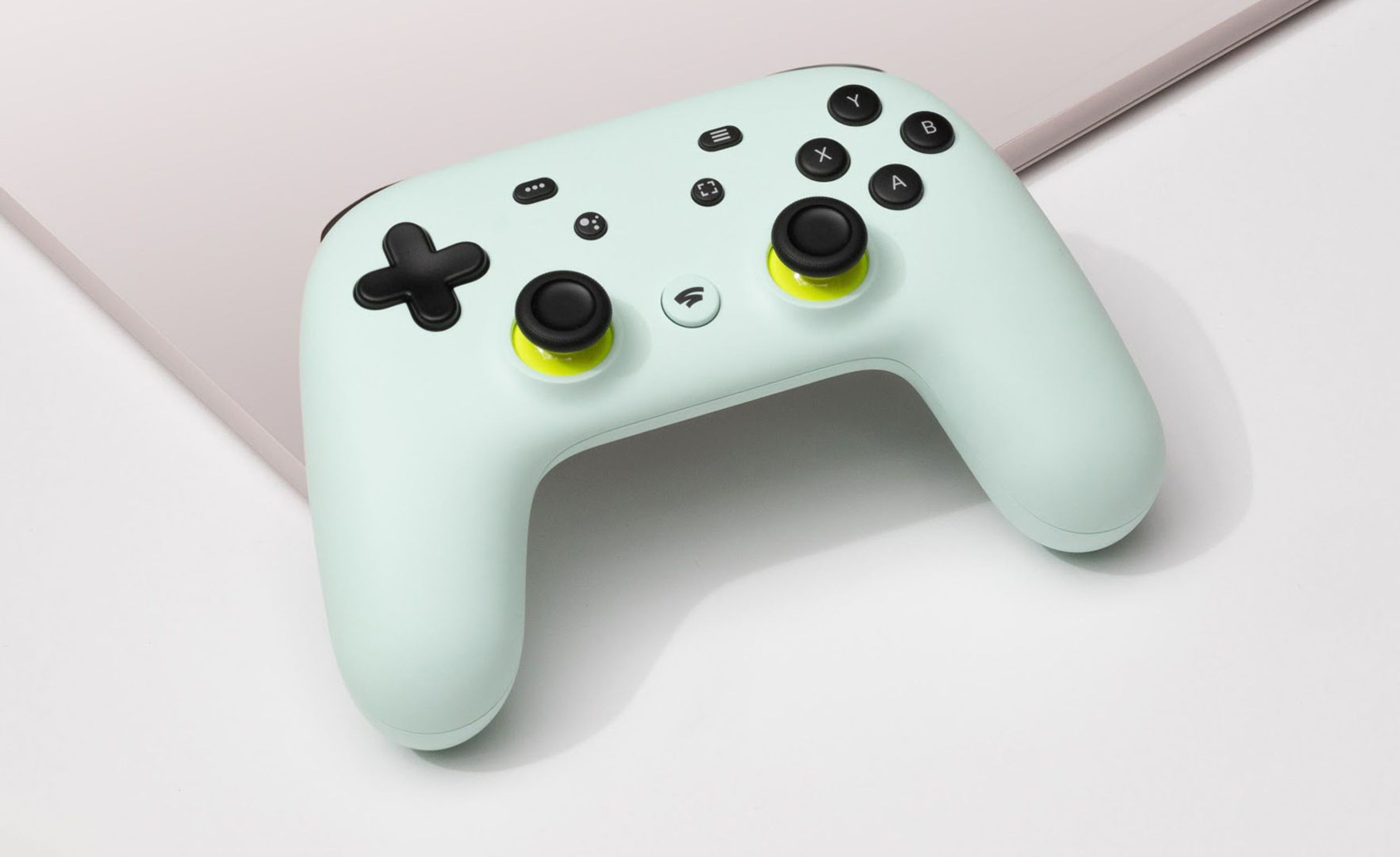 I also really like the Stadia claw phone mount. All of the other phone mounts I've used for SteelSeries, Xbox, and PlayStation controllers position the phone above the controller. This puts all of the weight towards the back and makes it hard to find the right compromise between the viewing angle and hand position. The stadia phone mount positions the phone in front of the controller, which brings the weight forward and brings the phone closer to your face. The controller and your hands disappear behind the screen, making it easier to get fully immersed in the game.
Is there really that much of a difference between a 55″ TV across the room and a 6.3″ screen one foot away from your face? I will concede that the 4K OLED TV offers more detail and picture quality than a cell phone — but only slightly. What I gain by playing on my phone is the ability to move around freely, take the game with me wherever I go, and play at what I believe are the highest graphics settings possible (because I don't have a 30-series graphics card).
When I used to leave the house (before 2020) I would see kids playing Fortnite and PUBG on their phones everywhere I went. Those kids are going to grow up with no stigma about mobile games. Stadia, GeForce NOW, Xbox Game Pass, and Steam Link all offer exceptional ways to play AAA games on a mobile phone. You can use any controller you prefer and the visual quality is impeccable. Why would you not want to play Cyberpunk 2077 on your phone? You may not like it, but this is what peak gaming looks like.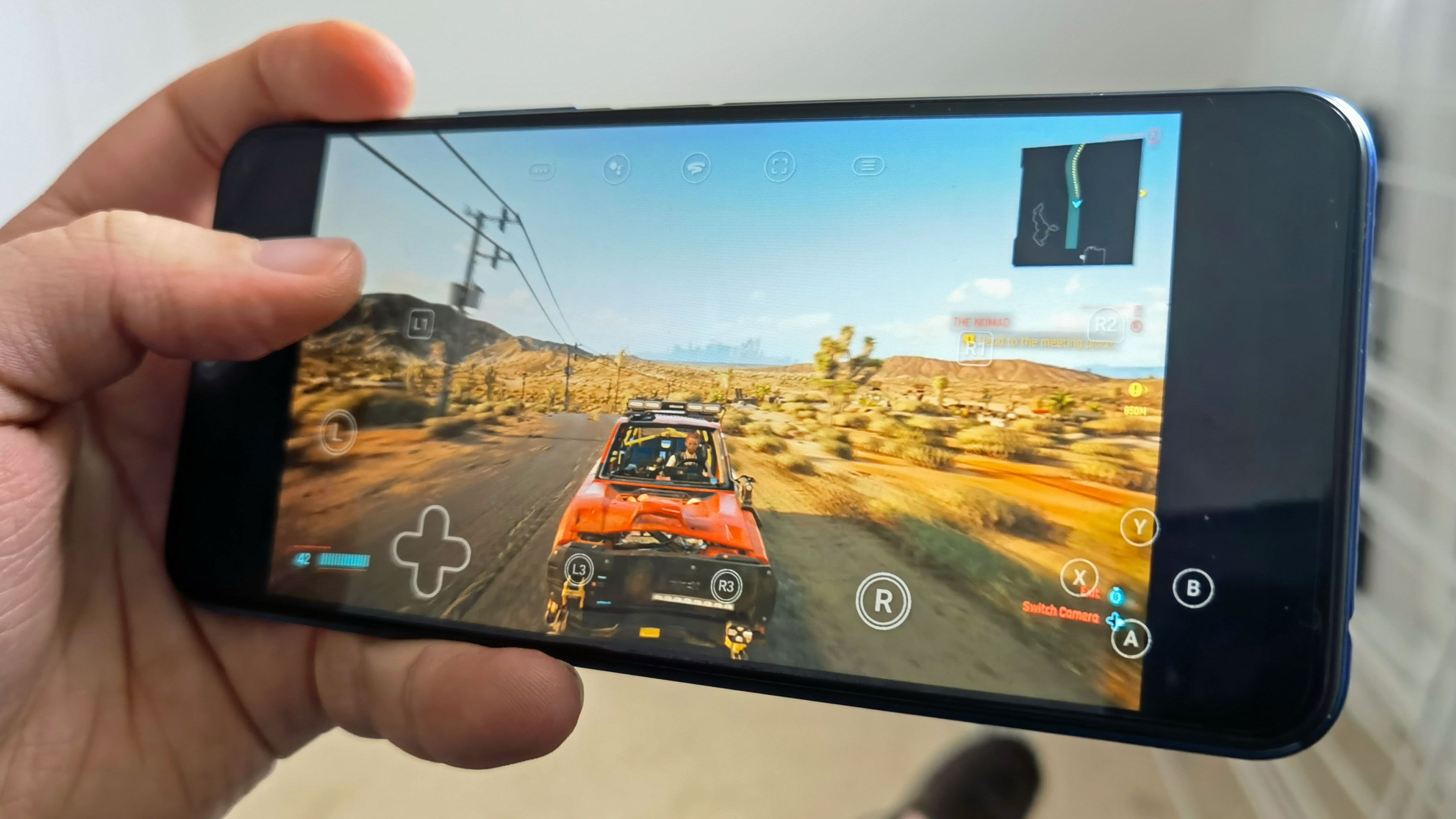 Cyberpunk 2077 is available for PC on GOG.COM, Steam and Epic, Xbox One, Xbox Series X|S, PlayStation 4, PlayStation 5, and Stadia from December 10, 2020. When you buy Cyberpunk 2077 on GOG.COM, 100% of your money goes to CD PROJEKT Group and supports their future projects.
NEXT: Game Devs Are Real People – You Can't Send Them Death Threats Just Because You're An Overgrown Toddler
These articles are posted in affiliation with GOG.COM. TheGamer received compensation from GOG Sp. z o.o. for affiliating these articles with their brand.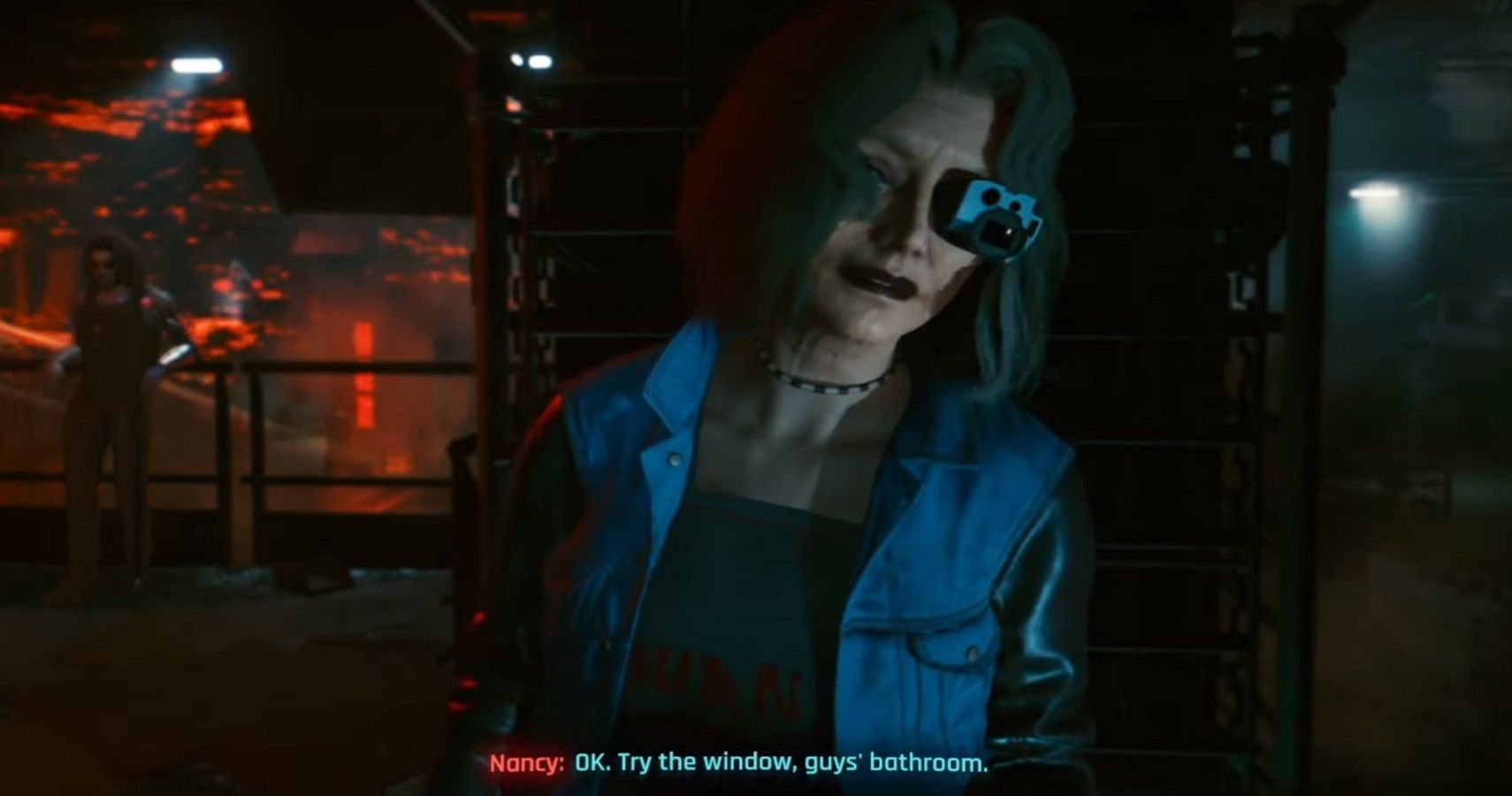 TheGamer Originals
Cyberpunk 2077
Eric Switzer is the Livestream News Editor for TheGamer as well as the lead for VR and Tech. He has written about comics and film for Bloody Disgusting and VFXwire. He is a graduate of University of Missouri – Columbia and Vancouver Film School. Eric loves board games, fan conventions, new technology, and his sweet sweet kitties Bruce and Babs. Favorite games include Destiny 2, Kingdom Hearts, Super Metroid, and Prey…but mostly Prey. His favorite Pokémon is Umbreon.
Source: Read Full Article