Miles Morales' Sound Sampling Side Missions Are What Make The Game Great
It took me a while to truly get into Miles Morales. It's the first Spider-Man game I've ever played, so I marveled at Insomniac's creation every time I switched it on. The slickness of it all is astonishing and features like ray-tracing, 3D audio, and DualSense feedback for the web-swinging make it a real showcase for the PS5. But despite all this, I couldn't bring myself to love it.
This is through no fault of Miles. Morales is a real change-up to the first game's Peter Parker: younger and much less sure of himself. Physically he's more lithe than Parker, making him stealthier and less imposing, even if he has the additional power of Venom electricity. But ultimately Miles is not as obviously a superhero. Morales tries hard, maybe too hard, and you can see him attempting to live up to Spider-Man's status. But the most endearing thing about this kid is his connection to his neighborhood.
A major part of Miles is how much he fights for his community. Even without the suit, the Morales' each are an important thread in the fabric of their local society. And as Spider-Man, the residents call him "our Spider-Man". In Harlem he's regarded as a hero, and that's enough.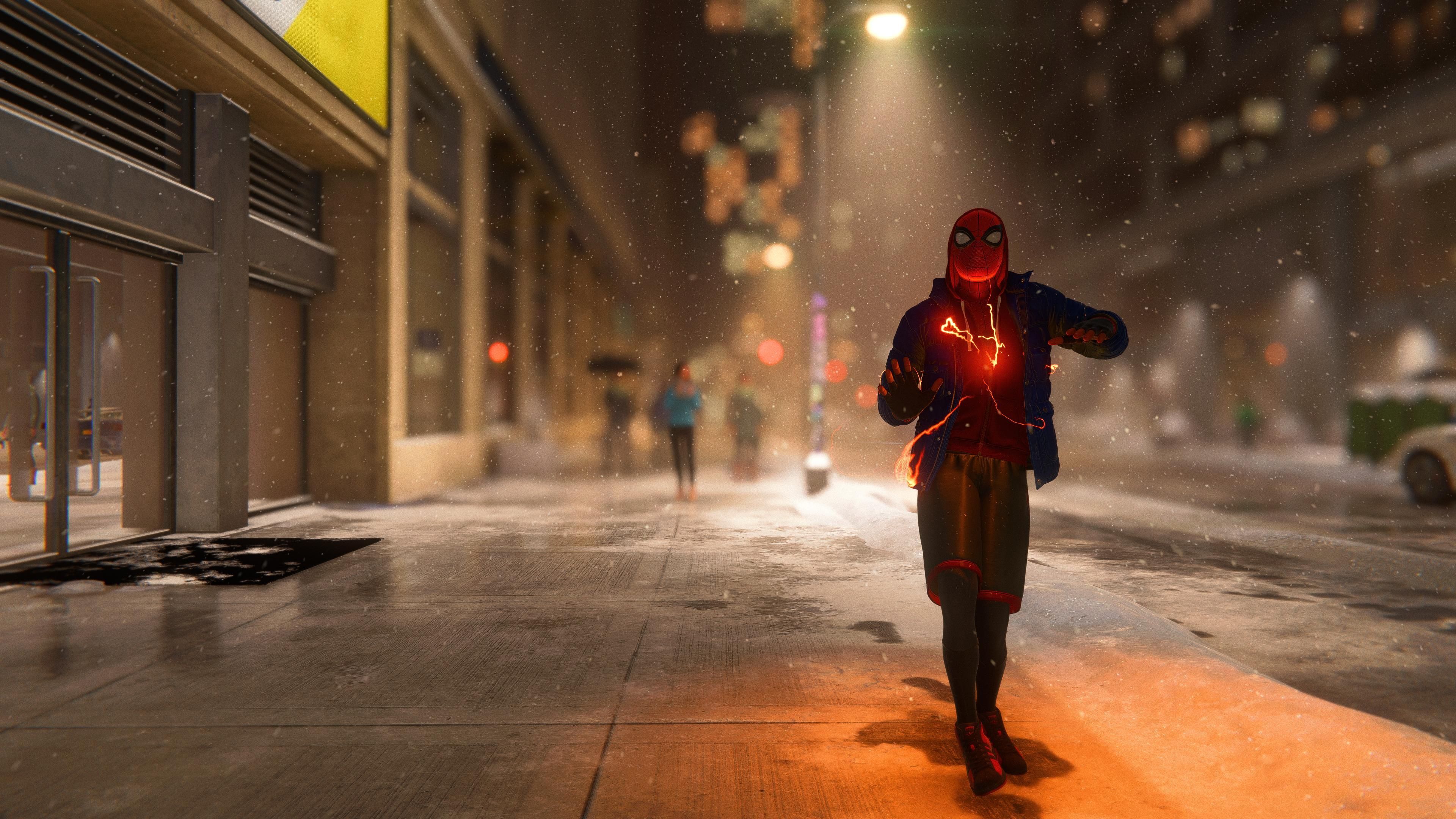 Morales is mixed-race. Of Puerto Rican and African American heritage, his Black father dies heroically in events that unfold in the first game. Signs of his mother and father's influence and heritage are everywhere. Puerto Rican flags and artwork are plastered all over the apartment he shares with his mum. In Miles' bedroom we see that he's a budding musician, of the mixing and sampling kind; and we're made aware that Morales clearly reveres the old records he flips through while his mum prepares Christmas dinner. A collection of jazz, soul, and salsa, Miles mentions that Moanin' by jazz drummer and bandleader Art Blakey was his dad's favourite as he rifles through the vinyl.
This musical influence crops up later in the game as Miles' uncle, the career criminal and anti-superhero Prowler, gives him a series of side missions to collect sound samples from across New York. They're an example of how Insomniac wove specific cultural elements of Black New York into the gameplay. These sounds you have to record can sometimes be quite obscure and beautifully un-obvious, so you have to really look. Once you find these samples uncle Aaron reminisces and speaks frankly about memories formed with Miles' late father. It's quite touching.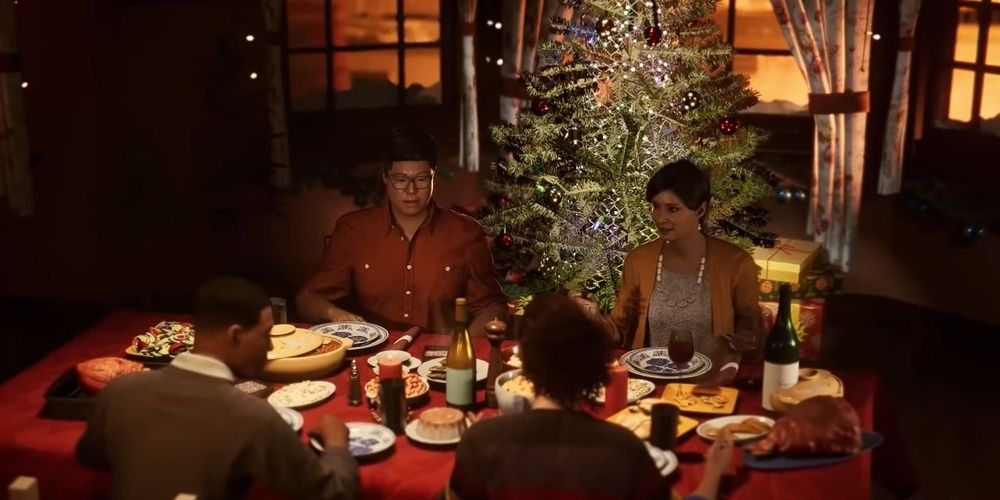 These side missions were what changed my mind about the game, and it took me some time to understand why.
I like video games with a strong sense of place. I like movies and novels with this quality, too, but with a video game there needs to be more. For example, I'm a big fan of the Uncharted series not only because it depicts such vibrant lost worlds – like Henry Avery's Libertalia in the fourth entry – but also because it actively encourages you to explore every crevice of its environments in search of treasure. Red Dead Redemption and its sequel conjure up beautiful landscapes, stitched together in sublime miniature of the American continent, that respond dynamically to the player. Assassin's Creed Origins, my personal favourite, laid absorbing stories all over its superbly realised recreation of Ancient Egypt.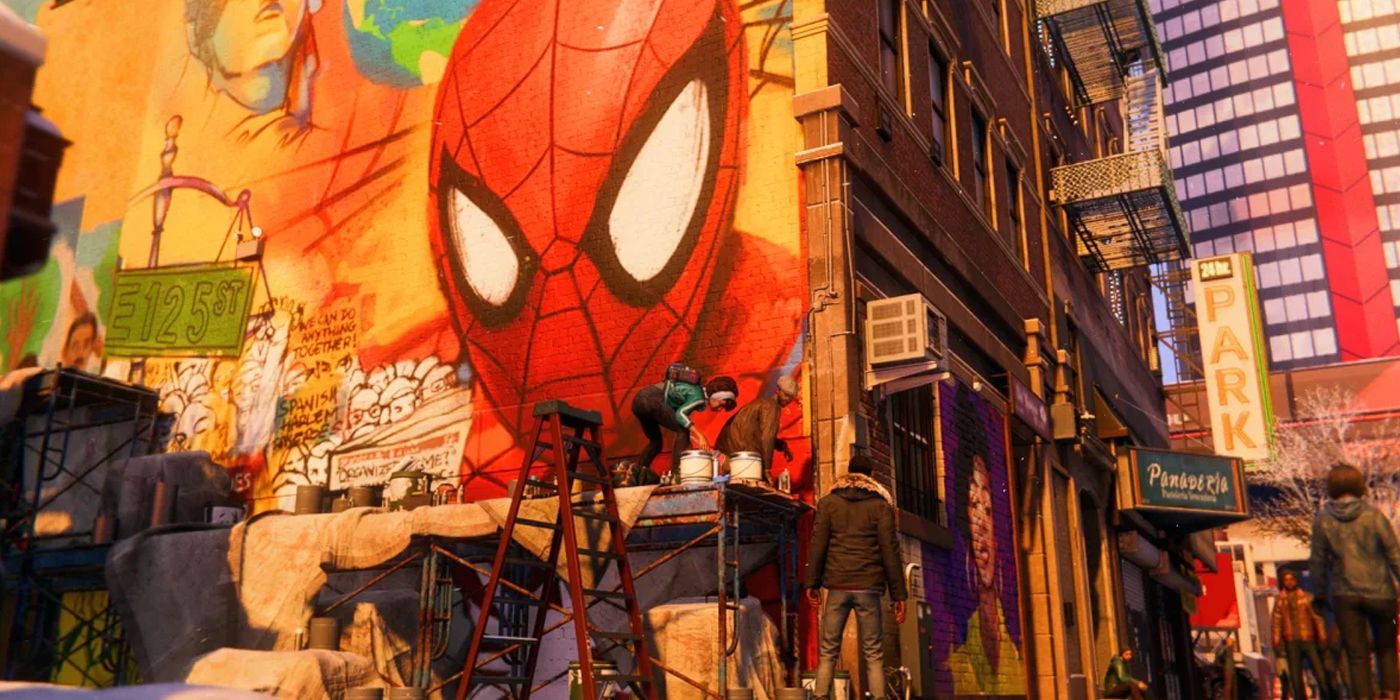 This was what Miles Morales was missing. It did not make much use of its New York setting outside of Harlem in its main story. Swinging through the city, it did feel like Miles was floating above it all, not really rooted to what was happening on the ground.
The sound sampling missions, low-key and exploratory, connected me on a deeper level, forcing me to slow down and engage with the environment. It finally embedded me in this odd rendition of New York – where so many residents like to sit outside on patios in the middle of winter – and made it come alive. It is these small textural details that can make the difference between a game you like and a game you come to adore.
Source: Read Full Article