Mirror Mode: The Next FIFA Should Be All About Non-League Teams
FIFA lets you live out your dream of becoming a professional footballer. You can lead a team to the Premier League title, the Champions League, or even the World Cup, all from the comfort of your sofa. Many video games are built on fantasy fulfilment, but few do it so exactly as FIFA. You might have dreamt about being a magical elf, like you can be in Dragon Age, but you probably didn't specifically imagine the Darkspawn or the Deep Roads or the Dorian – and if you did, you were a very strange, Nostradamus-esque child. But people did dream about winning the FA Cup with their team, and FIFA allows you to do all that. It's the perfect dream simulator. But dreams are bollocks so I'm here to say the next FIFA should be set in non-league football, thanks.
This is the latest instalment of our weekly column where we talk about how a popular game series would be great… if only it was the exact opposite of what it was. This all came about because I wanted to write about Tony Hawk's Walking Simulator as a normal article, and everyone shouted at me. Luckily, the more you think about it, the better it gets. So now we're going to do this every week. You're welcome.
I say dreams are bollocks, but actually, non-league is basically a dream factory. Think of an FA Cup tie from this year. Chances are you're either thinking of the final or the third round game between Premier League Tottenham Hotspur and non-league Marine. You might also be thinking of the tie that knocked your team out, but let's not get clever.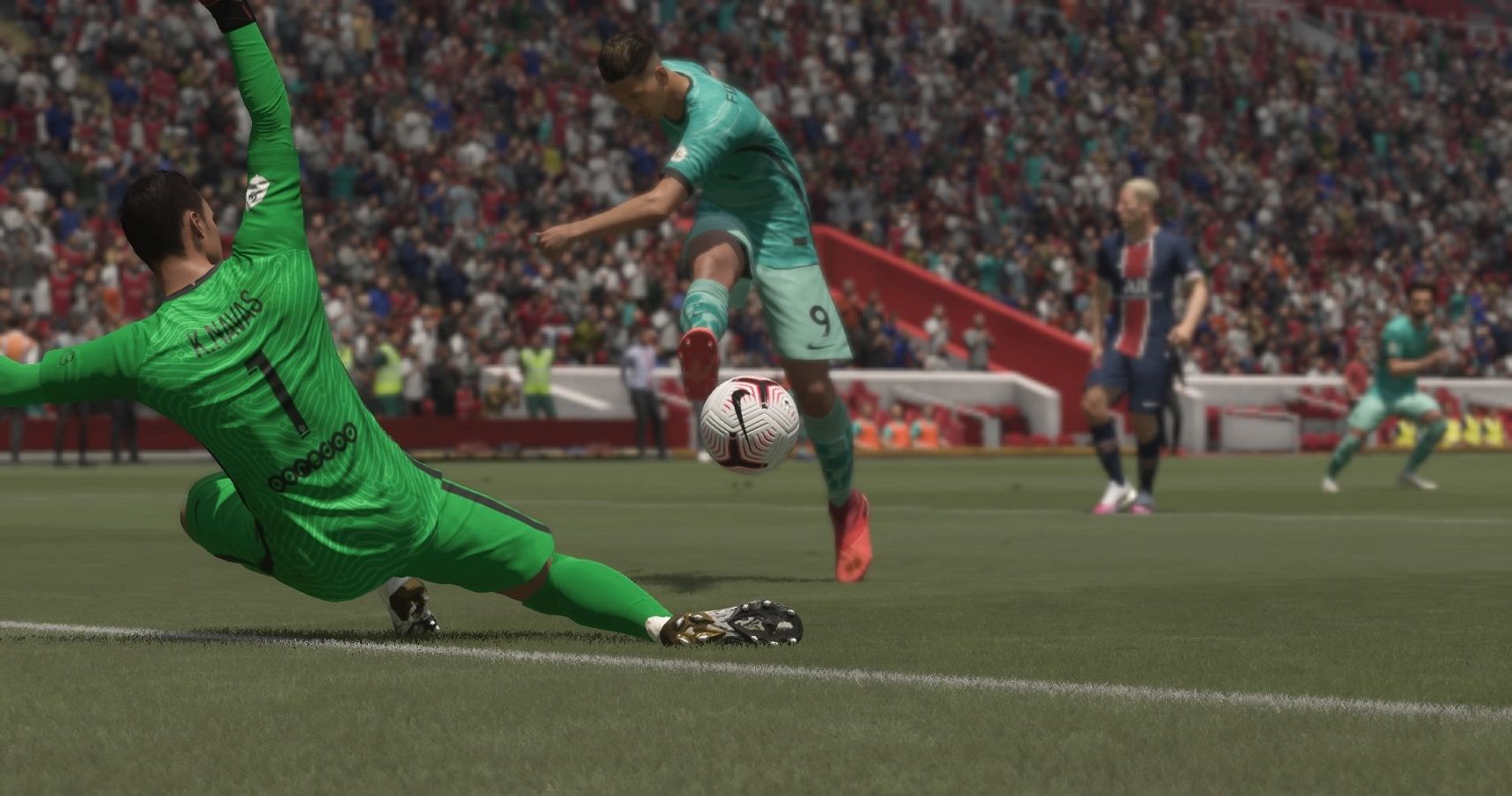 Spurs, then managed by the legendary Jose Mourinho and fielding a team which included internationals Toby Alderweireld, Joe Hart, Dele Alli, and Lucas Moura, trekked up to little old Marine to play in a stadium so small, it has signs on the stanchions to let you know which door number's back garden the ball's just gone into. Spurs might have turned them over 5-0, and Carlos Vincius might have done the Mbappe celebration after scoring a tap-in against part-timers, but still – it's the magic of the FA Cup, right?
Except it's not the magic of the FA Cup – that's the magic of non-league. Yeah, it's not everyday you get a Champions League winning manager in the dugouts, but all the stuff about Marine that filled us with charm are there week in, week out. Those door numbers on the sides of the ground, the fans watching from on top of the shed, and the die-hards wrapped up in Marine scarves aren't part of the FA Cup at all – they're part of Marine. We only get to see non-league football in the context of the FA Cup, so we associate all of these things with the tournament, but that's because football is too obsessed with giving the spotlight to the elite and too disinterested in supporting football at a grassroots level. A non-league FIFA game could change that.
"I just want to run down the wing as Raheem Sterling though!" you might say, and to that I say "Great, just play this year's and do it on that." I love sports games, and I'm enough of a mug to buy not just FIFA, but also NBA 2K, MLB: The Show, and Madden every year too. There are little tweaks, and it feels like a fresh experience despite mostly being a roster update, but it's not as if the old game goes stale the second the next one comes out. I imagine that as we shift towards all-digital experiences FIFA will get a Battle Pass-type system sooner or later, where you pay for each seasonal update within the game itself, but that's besides the point right now. The main thing is the elite of the game gets too much money and attention already, especially as lower league and non-league teams struggle to stay afloat.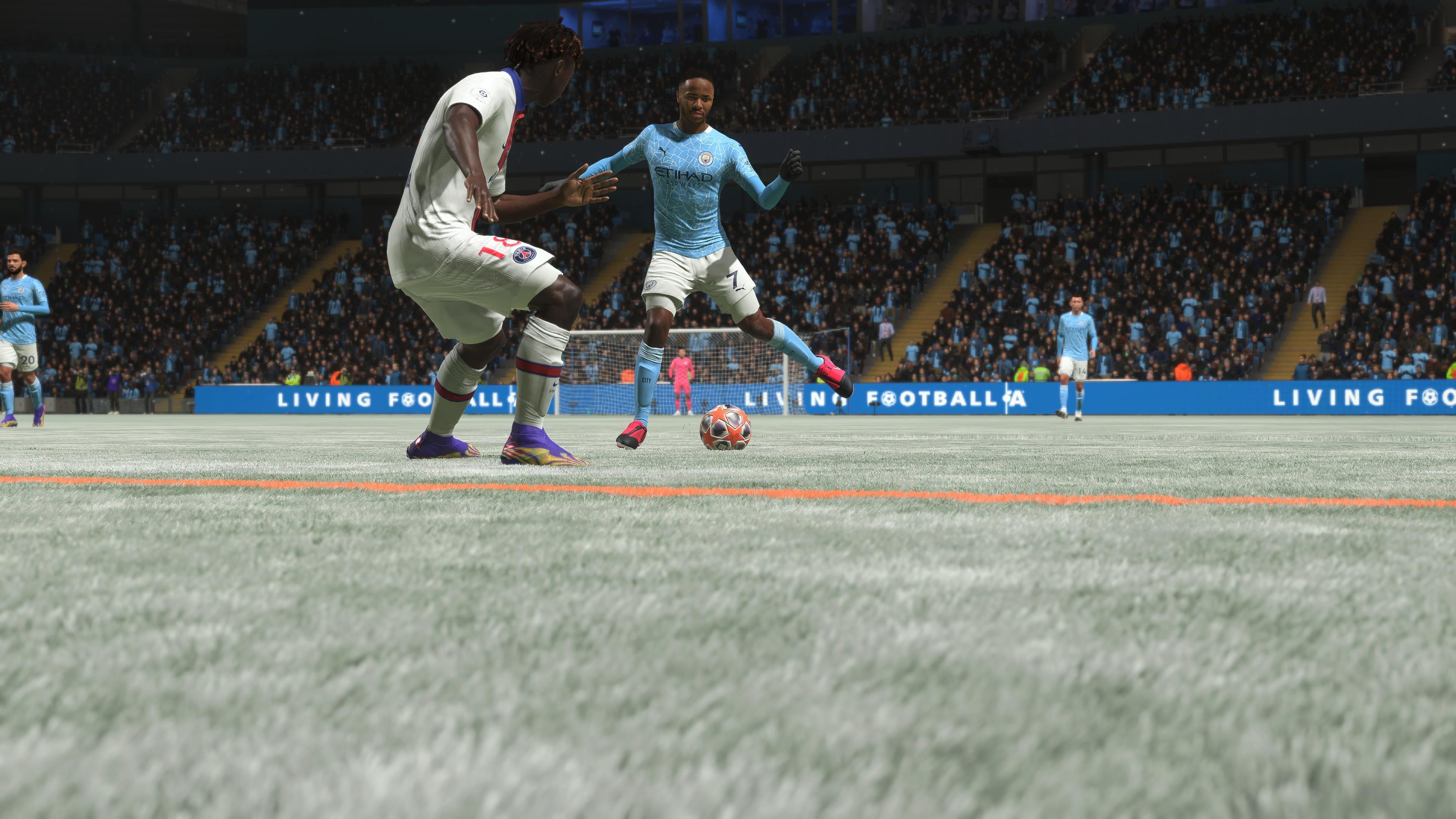 I know of this magic first hand. I'm a Newcastle supporter, for my sins, but I'm not actually from Newcastle – I'm from a little town outside Newcastle called Hebburn. We recently won the FA Vase, which is basically the non-league FA Cup. The whole town has been decorated in yellow and black ribbons (we play in yellow and black, if that wasn't obvious) for weeks now. The final was played at Wembley, but most of the time Hebburn Town play on pitches like Marine – we're actually at the same level as Marine, but because non-league teams are divided geographically, we're not in the same league. Nobody ever talks about 'the magic of the FA Vase' because it's just non-league clubs playing other non-league clubs – where's the fun in that? But the magic doesn't come from Mourinho, it never did. Anyone in Hebburn can tell you all about the magic of the FA Vase.
It's more than just the pitches being different or the grounds being smaller or the players being paid less. It's more than the football being a bit shit at times. There's a heart in the non-league that's missing as you go up the pyramid. Newcastle, like every Premier League team, sees itself as a brand with a global following. It's great to see fans from all over the world gain access to football, and it's not like Newcastle United don't have any characters – but the rough and ready stories just aren't there. My grandad was groundsman at Hebburn Town for decades. His wake was held at the stadium, his ashes are on the pitch. There are people with lifelong connections to clubs up and down the football pyramid, but the difference is, in non-league your club loves you back.
Source: Read Full Article