Mission: It's Complicated Review: Love In The Time Of Superheroes
If you love superheroes, engaging stories, fighting crime, and building bonds then Mission: It's Complicated is for you. The indie developed visual novel from Schell Games puts you in charge of an up-and-coming superhero team fighting crime, building bonds and saving the world. As if that isn't enough, it's also free to play, with no microtransactions. The perfect Valentine's gift from the company behind Until You Fall.
Being A Professor
You'll play as Professor L, who studies the relationships and bonds that form between superheroes when they are partnered together. As the game begins, you are tasked with a mission that will see you establish your very own superhero team and put your research to work, helping build strong bonds between your new team.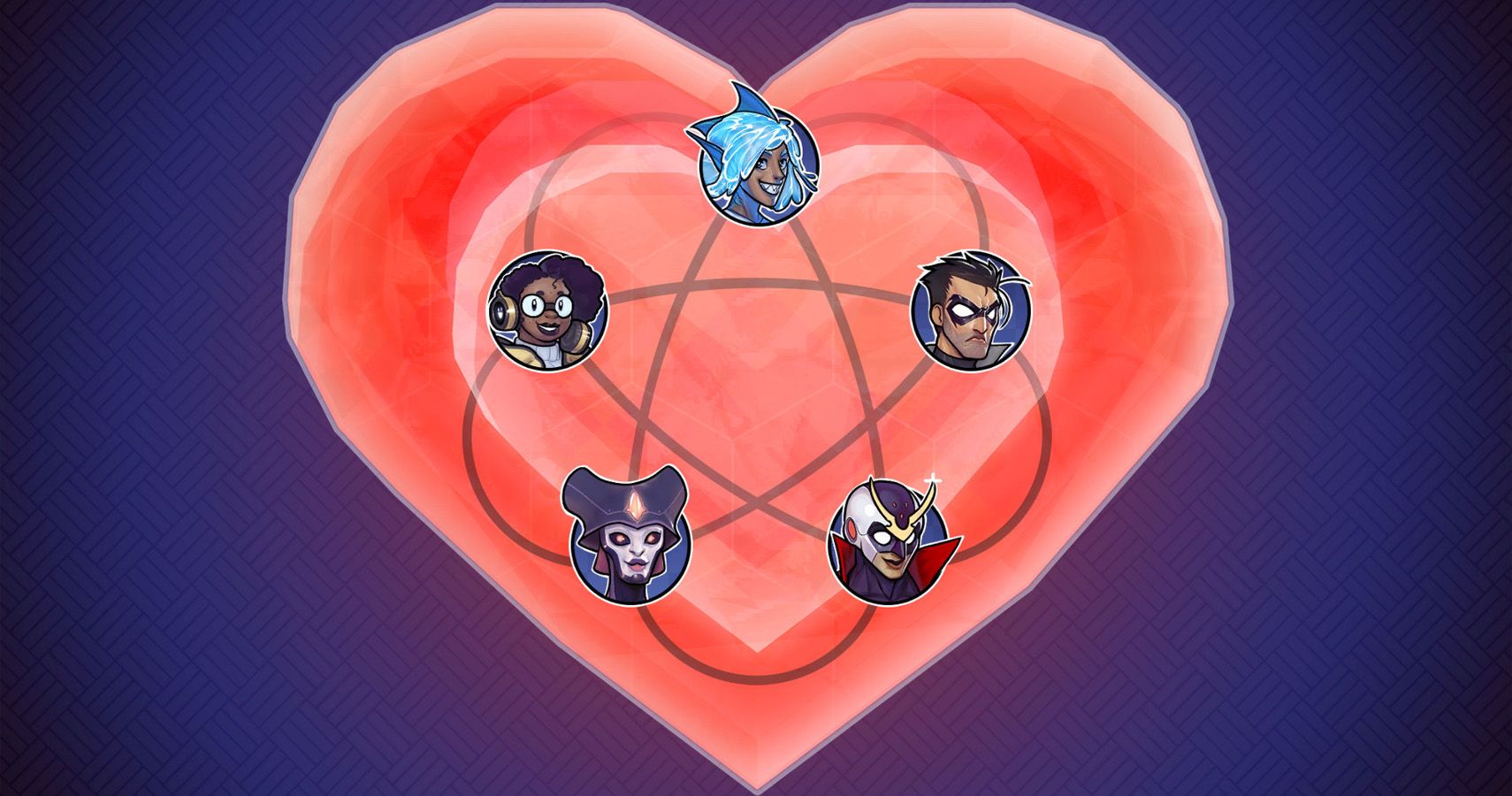 Your team comprises five superheroes of varying genders, races, and sexuality. Each one has a unique personality and their own set of skills. The bonds between heroes and the skills each one has will combine to give different outcomes for the missions you'll need to tackle.
Mission Accepted
You have eleven days to solve crimes, build bonds, and prepare your team to save the world. Each mission is undertaken by two heroes and can have several outcomes. The combinations of skills, personalities, and bonds will all make a difference to the results. Missions can be passed or failed, and heroes can also get injured or otherwise removed from duty for a period of time.
The more successful the mission, the greater the bond between heroes grows. As you explore different connections, you'll see "date" activities which will allow pairings to deepen their relationships. The greater the bonds, the greater your overall success.
There's More Than One Type Of Love
The game has several different types of relationships, from best friends bonded through their issues, to couples destined to fall in love, as well as unlikely duos helping each other face the world.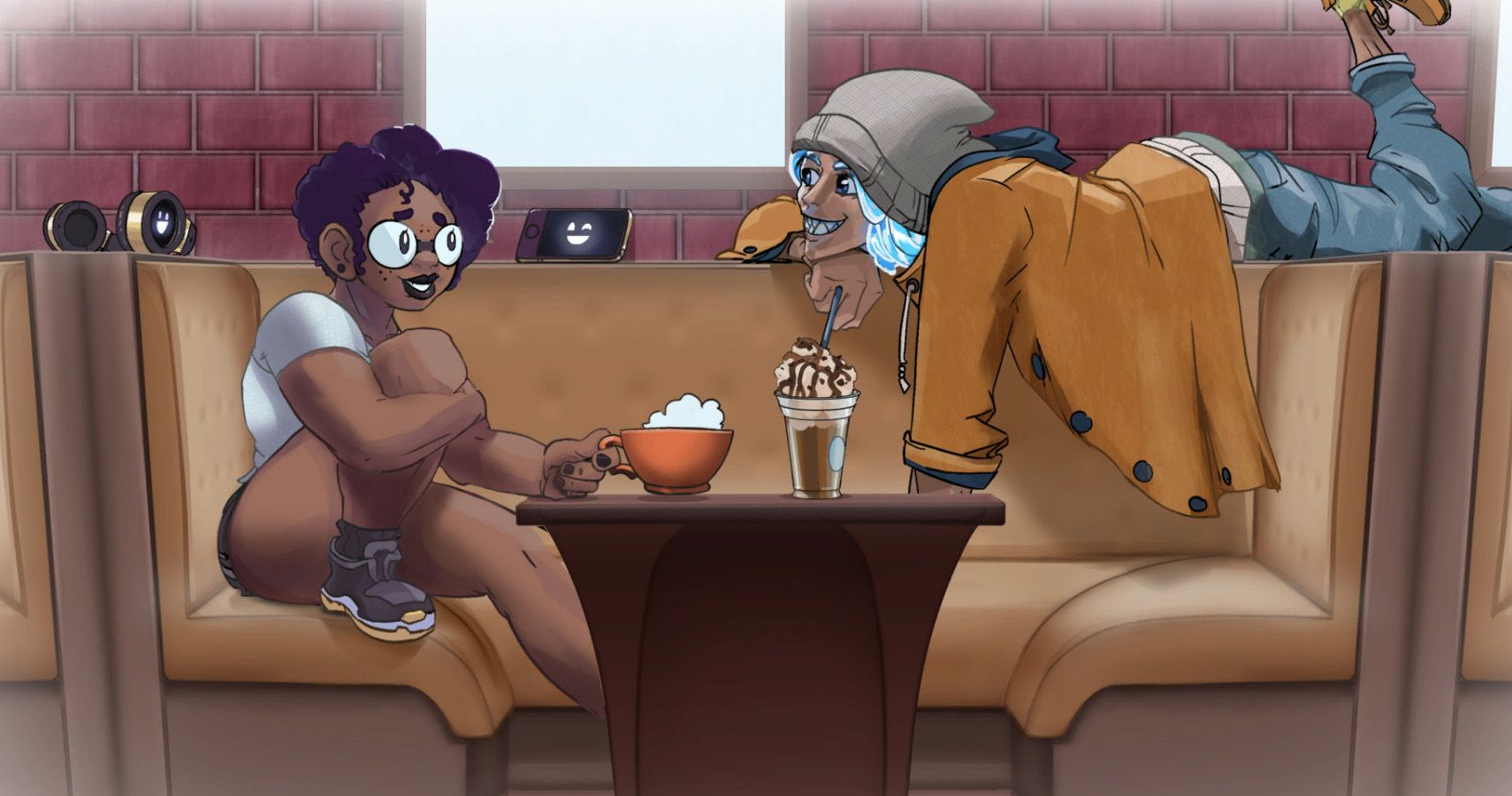 LGBTQ+ relationships are also represented with the superhero lineup. including characters who are of varying sexuality. One of them is also transgender. All these relationships are presented as equally valid, important, and deep, which is one of the best things about this game.
The relationships you can build up resemble real life, where the characters bond over different things, from being opposites to finding things in common. While there are only happy endings for the pairings, it's great to see how unique each one is and players will find themselves desperate to see how each combination works out.
Solving Crimes And Spending Time Together
The core of the game is sending heroes on missions and then building up their bonds, both aspects of which are enjoyable. Once heroes are paired, you can choose who will tackle the issue, with some deciding to team up together once their relationships are higher. Outcomes will depend on not just the pairing, but who takes the lead, the confidence levels of heroes, and other choices you make, leaving you feeling in control of the outcome.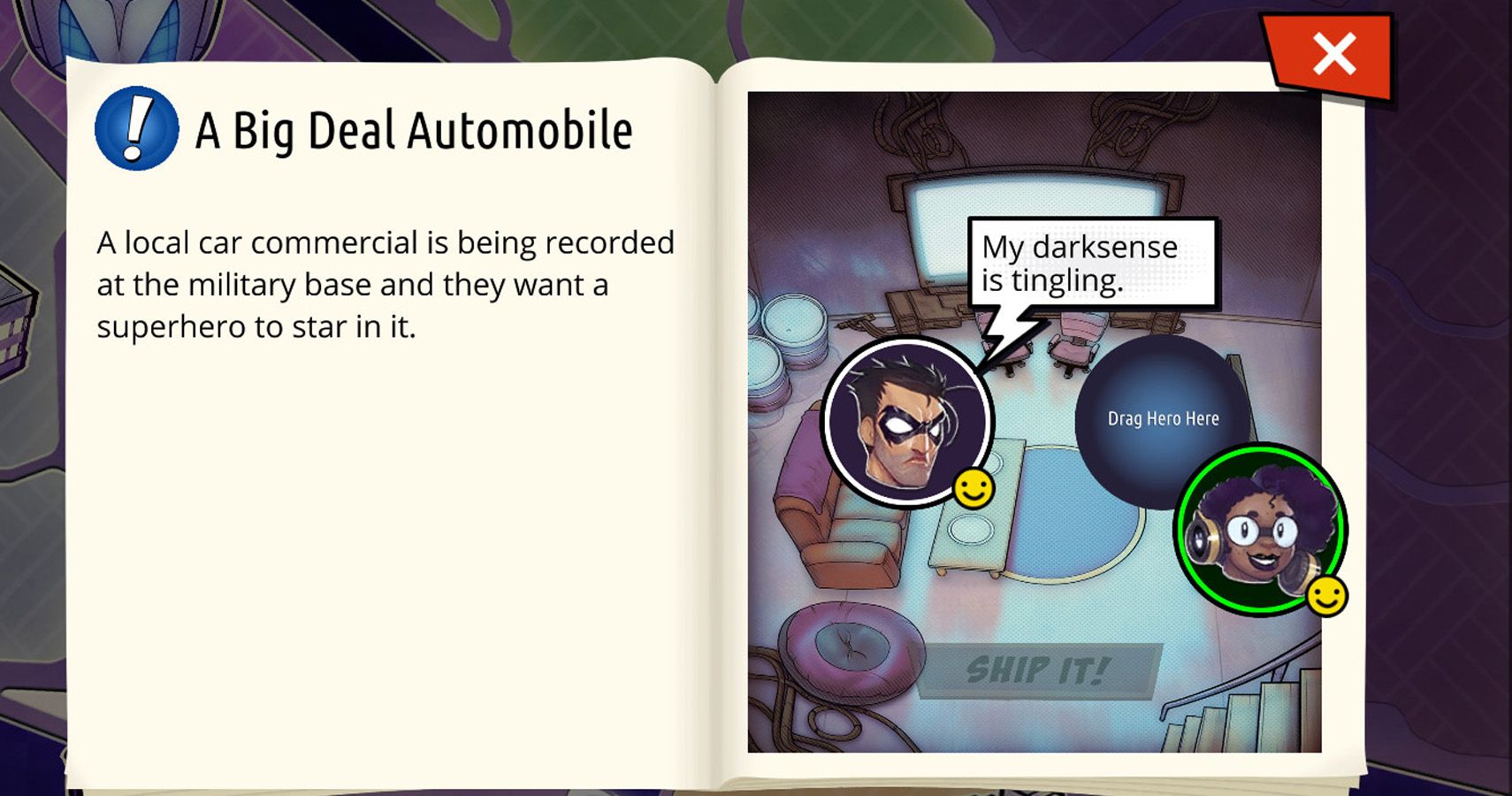 The dates take place during the day and bonded pairs can go for coffee, enjoy a walk, or even take a trip together. Each date contains some interactive choices and you can find out much more about each of your teammates and help (or hinder) their relationships.
Playing All Over Again
The actual game is fairly short, given that the missions are limited to just eleven days. However, you'll want to go back and experience it all over again as missions are random and dates are delightful.
If you've already played a mission, then you can choose to skip it, which will automatically give you the best result for the current pairing without you making any choices. This means that you can choose to focus entirely on building different bonds and discovering more about your favorite heroes through their interactions with others.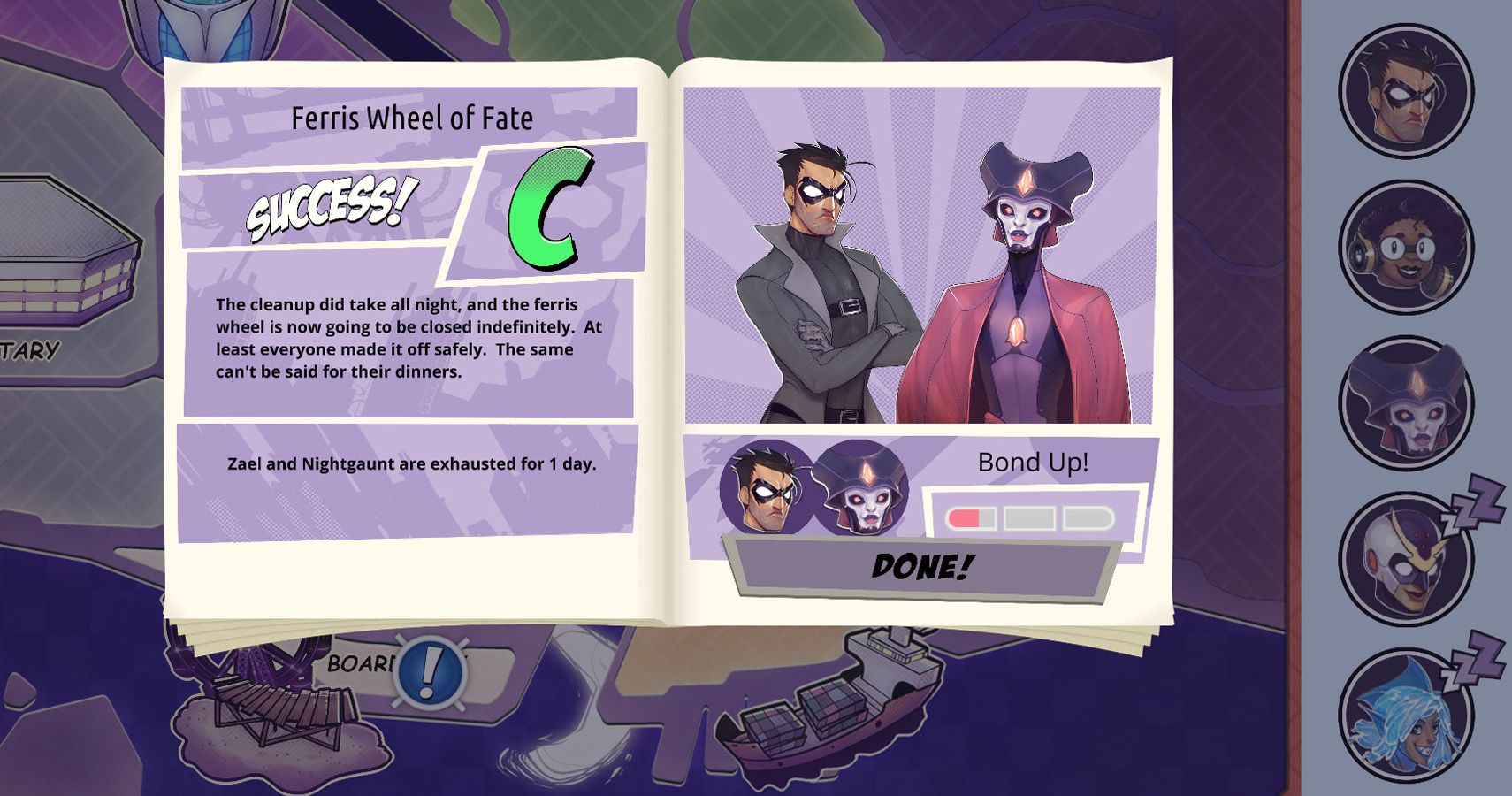 The game is a visual novel, so there's no voice acting and limited images. However, the dialogue is great and the images we do see are fantastic, giving you enough fuel to play out the story in your head as you journey through. The relaxing background music and sound effects also add some audio simulation to the experience, should you so desire.
According to the developers, there are over 100,000 words in total; an entire novel's worth of reading and all of it is gold. As soon as I'd finished, I wanted to play again just to explore the other paths I could have taken.
Take Me, I'm Yours
Mission: It's Complicated is easily one of the best free games I've ever played, and is high up on the list of best games I've ever played, period.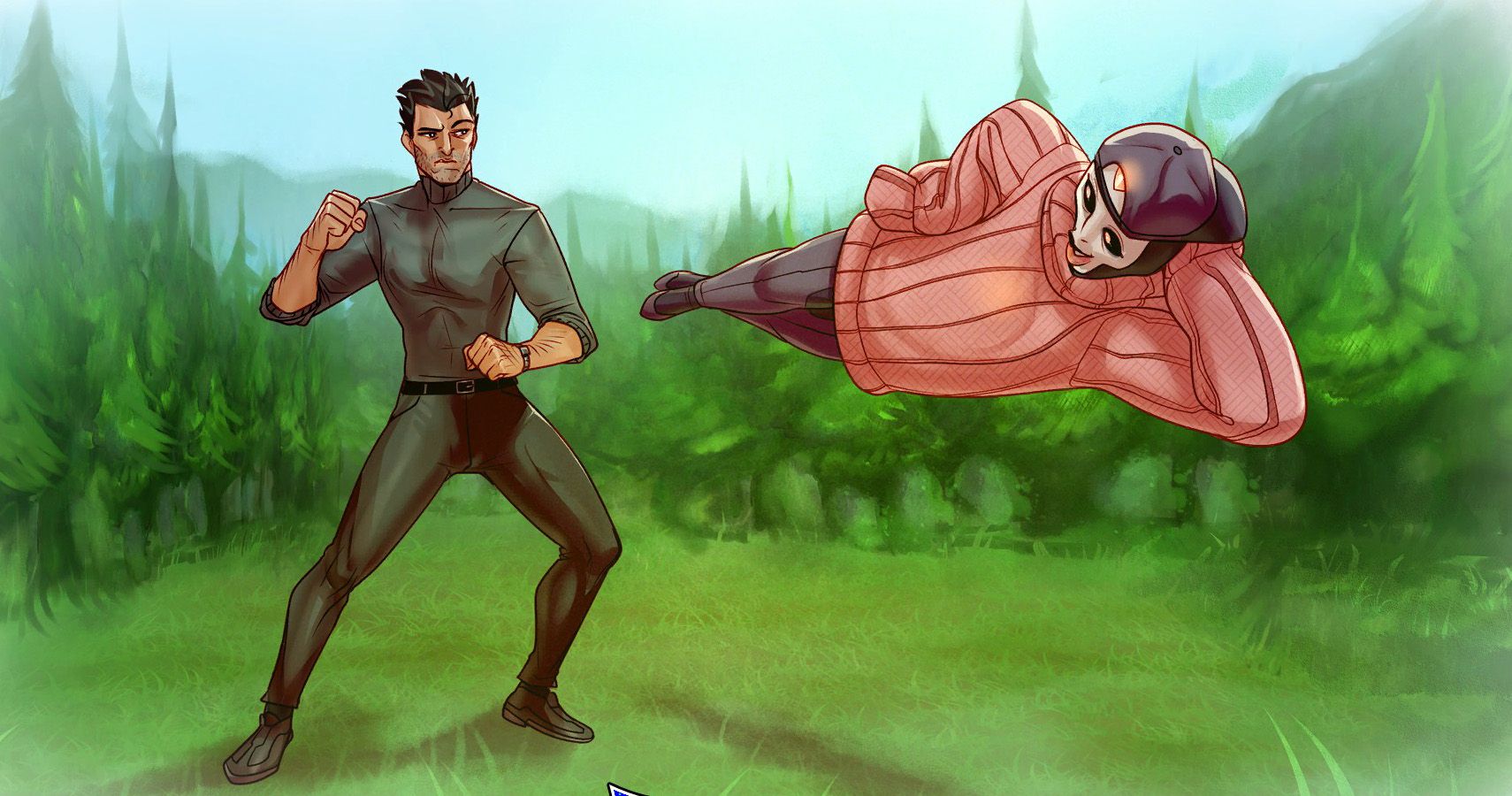 While it is short in terms of basic playtime, it does still take a good number of hours to explore everything the game has to offer. It's also engaging, humorous, and quirky. The fact that it is LGBTQ+ friendly is a great and much-appreciated bonus, and the puns are legendary.

A PC copy of Mission: It's Complicated was provided to TheGamer for this review. Mission: It's Complicated is available on Steam on February 14, 2020.
Source: Read Full Article