Persona 5 Royal Theory: The Heartbreaking Reason Dr. Maruki Always Has Snacks
*Note that this feature contains MAJOR spoilers for Persona 5 Royal.*
Easily one of the greatest character additions to the Persona 5 universe, Persona 5 Royal's Dr. Takuto Maruki has captured the hearts of players alike. From his instantly likable demeanor, sympathy for Joker and his friends, and affinity to keep his patients fueled with plenty of snacks, it's hard not to love Shujin Academy's part-time guidance counselor.
Speaking of those infamous snacks, those who've played Royal will recognize Maruki's continuous emphasis on his free snacks available to anyone who comes to a counseling session. And even though the game's only been out for a few weeks, Maruki's snacks have already become a huge meme in the Persona 5 fandom.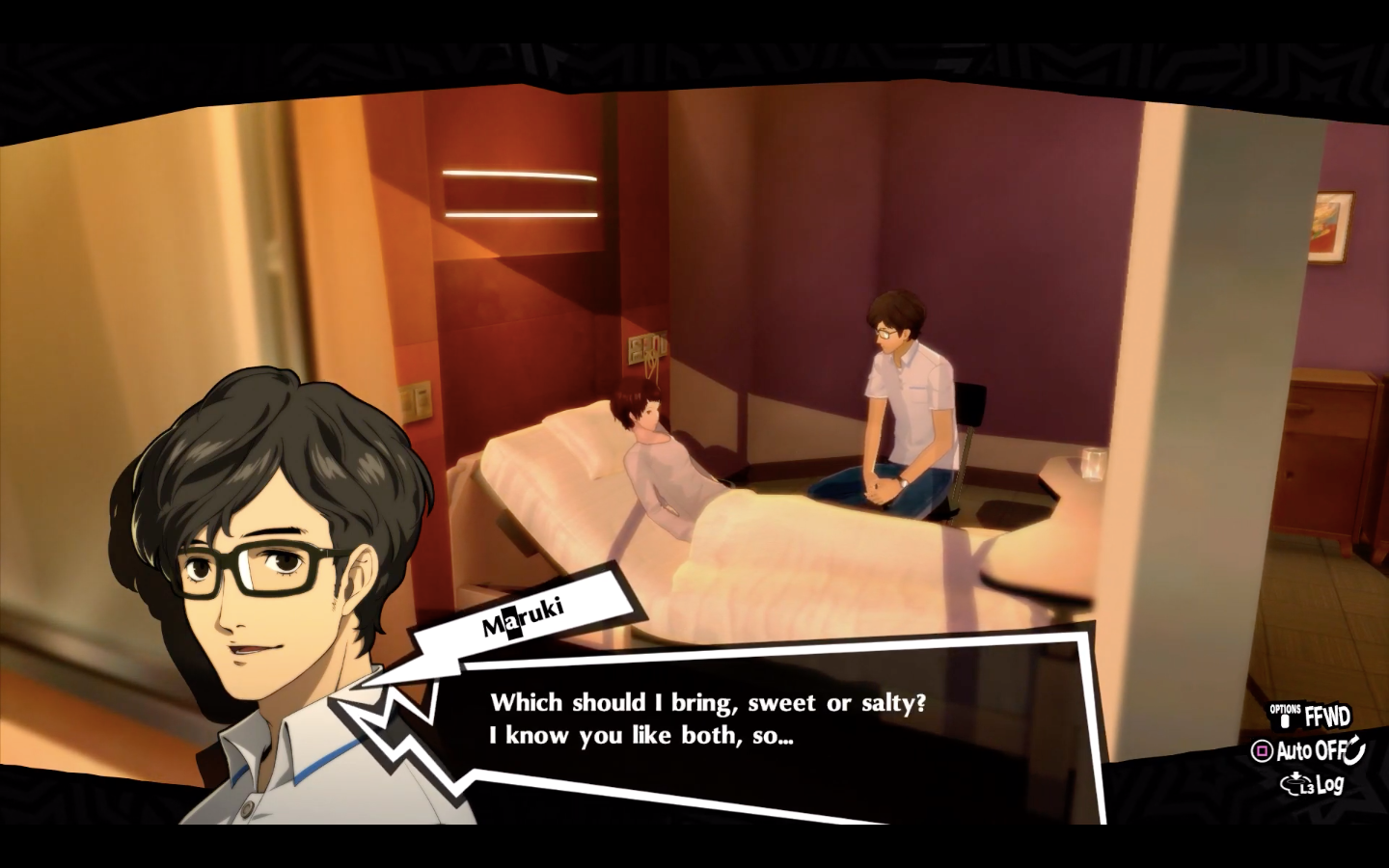 The question of "sweet or salty [snacks]" is one that Maruki constantly brings up when querying his patients on their snack preferences. And while we don't know exactly how much time has passed between Maruki's accidental actualization of his girlfriend's memories and his job at Shujin, we can deduce it hasn't been too long given that his appearance (as well as his friend Shibusawa's) haven't changed much.
Even if the snacks that Maruki is currently offering the Shujin students are not the exact same ones that he saved for Rumi while she was in the hospital, the fact remains that keeping a stock of snacks was one of the methods he was using in his fruitless attempts to connect with her. Maybe after saying bye to Rumi, Maruki brought his leftover snacks to his clinic to offer to his patients. And whenever they first ran out, he continued to refill them to honor her and keep her in his memory.
Then again, this may be a wildly overblown theory for a trivial detail. Nevertheless, it's impossible to deny the complexities and heartbreak in Dr. Maruki's character.
Persona 5 Royal is available now, exclusively for the PlayStation 4.
Source: Read Full Article