Planet Zoo Europe Pack Overview: Snowy Scenarios And Venetian Canals
Planet Zoo: Europe Pack is the eighth DLC for the game and adds four new habitat animals, as well as a new exhibit species. There's also a range of blueprints and scenery items inspired by European locations, including Amsterdam and Venice. All of these are showcased in a new timed scenario that takes place in a park built around a snowy mountain.
This time around the habitat animals are the Alpine Ibex, Eurasian Lynx, European Fallow Deer, and European Badger, which are joined by the Fire Salamander, an exhibit species. As always, the appeal of the animals for players will vary but in this pack, the guest appeal is also a reasonable mix.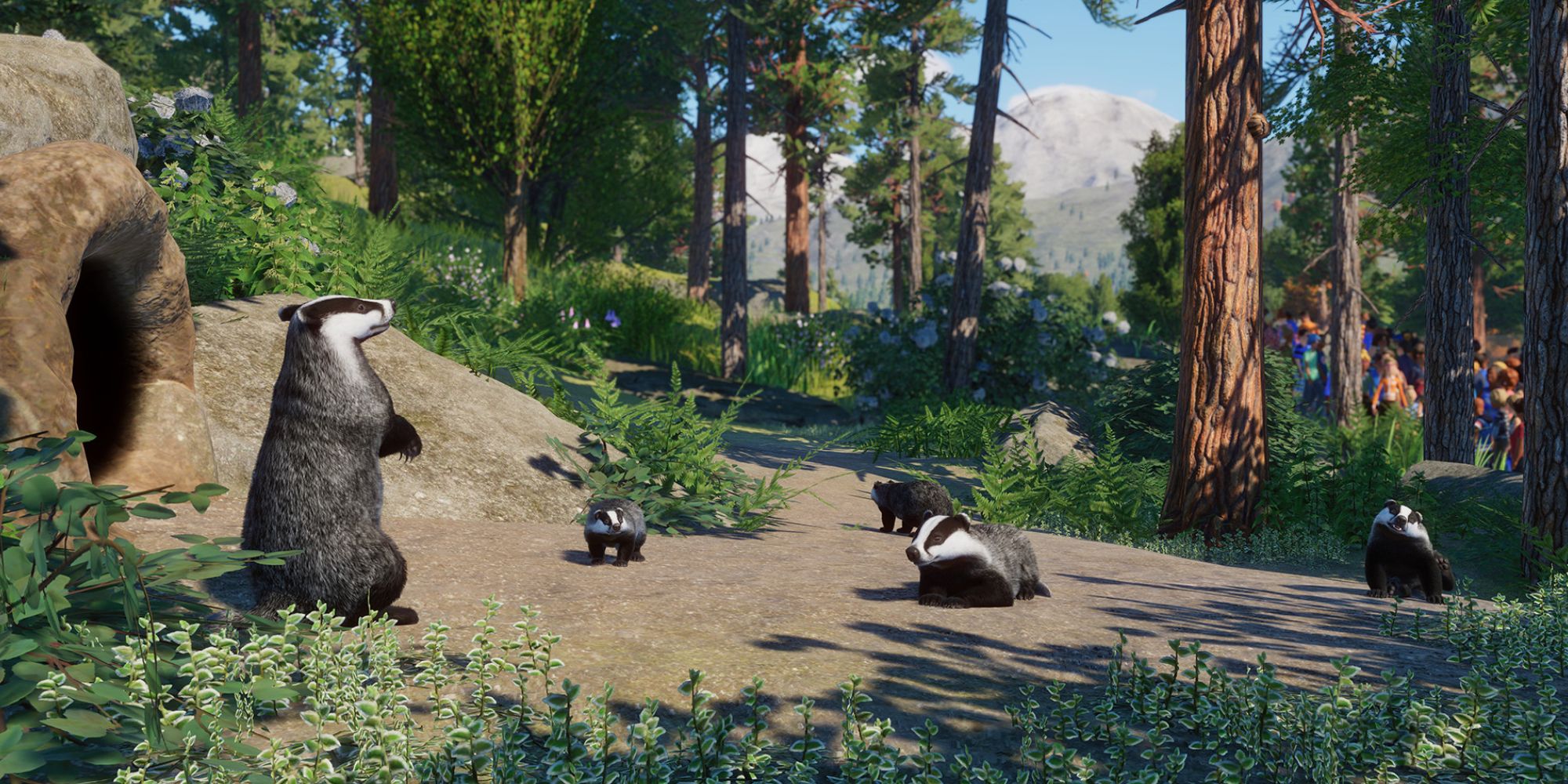 The Lynx is a solid crowd puller with between 4,000-5,000 appeal points. This puts it on a similar level to the big cats, including the Jaguar and Clouded Leopard. It has the largest space requirement at around 800 sqm for two adults, but since the animals themselves are only a couple of thousand each, making an engaging exhibit isn't too costly. This makes the Lynx a good choice for an early game.
Both Badger and Ibex are similar in terms of requirements and appeal. Each is around the 2,000-2,500 mark for appeal and they need a habitat of 400-500 sqm. The Deer has the same space requirement but its appeal is lower, at around 1,500. All are reasonably engaging species, and come with low setup costs and space requirements so you can easily add them into gaps around your zoo. All the European animals also have a wide range of temperatures they can tolerate so they work nicely in different environments.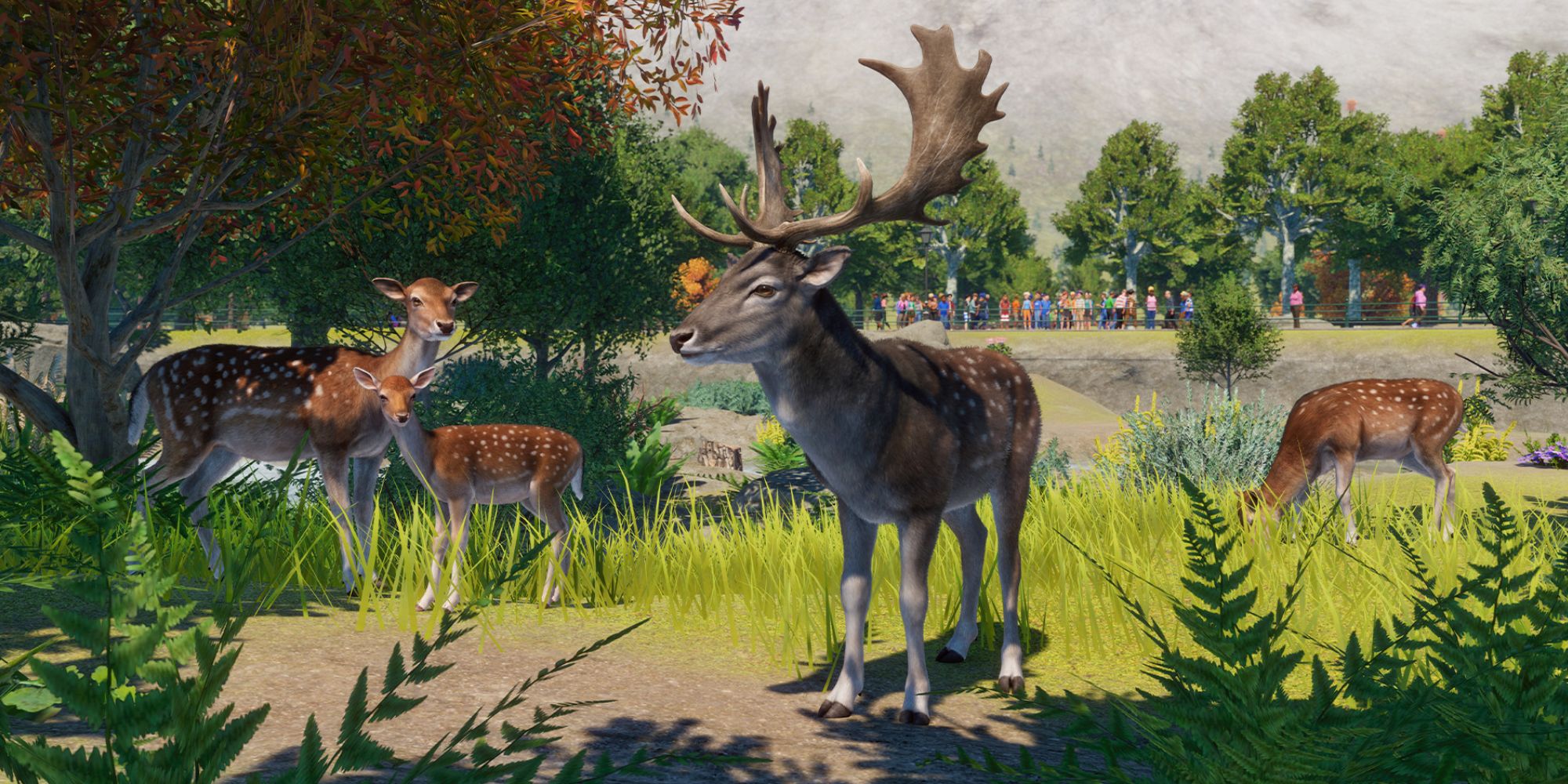 In terms of variety, the Badger is the first Mustelid and the Ibex the first Goat. We do have deer in the game already but the Fallow Deer look more how you'd expect deer to appear with their beautiful antlers. Likewise, while we have big cats in the game, the Lynx is the first small to medium wild cat and the Fire Salamander is also the first of its kind. This is quite an achievement considering the sheer number of animals in the game at this point. However, once again Frontier has filled in the gaps in their 'zoopedia' and showcased the diversity of species in the world.
When it comes to the scenery, the pack manages to fill in gaps we didn't realize we had. Some of the most unique features are the weathered brick decals, which make any red brick buildings feel older and more used. There are also weathered bricks for the new rustic brick tiles. This helps create a zoo with some age and history, where everything isn't shiny and bright. For non-brick structures, there are some more plain decals like moss, as well as general scuffs and marks to add wear and tear to your other buildings. This means that builders can now create some more realistic shells, and those of us not blessed with building skills can download the blueprints instead.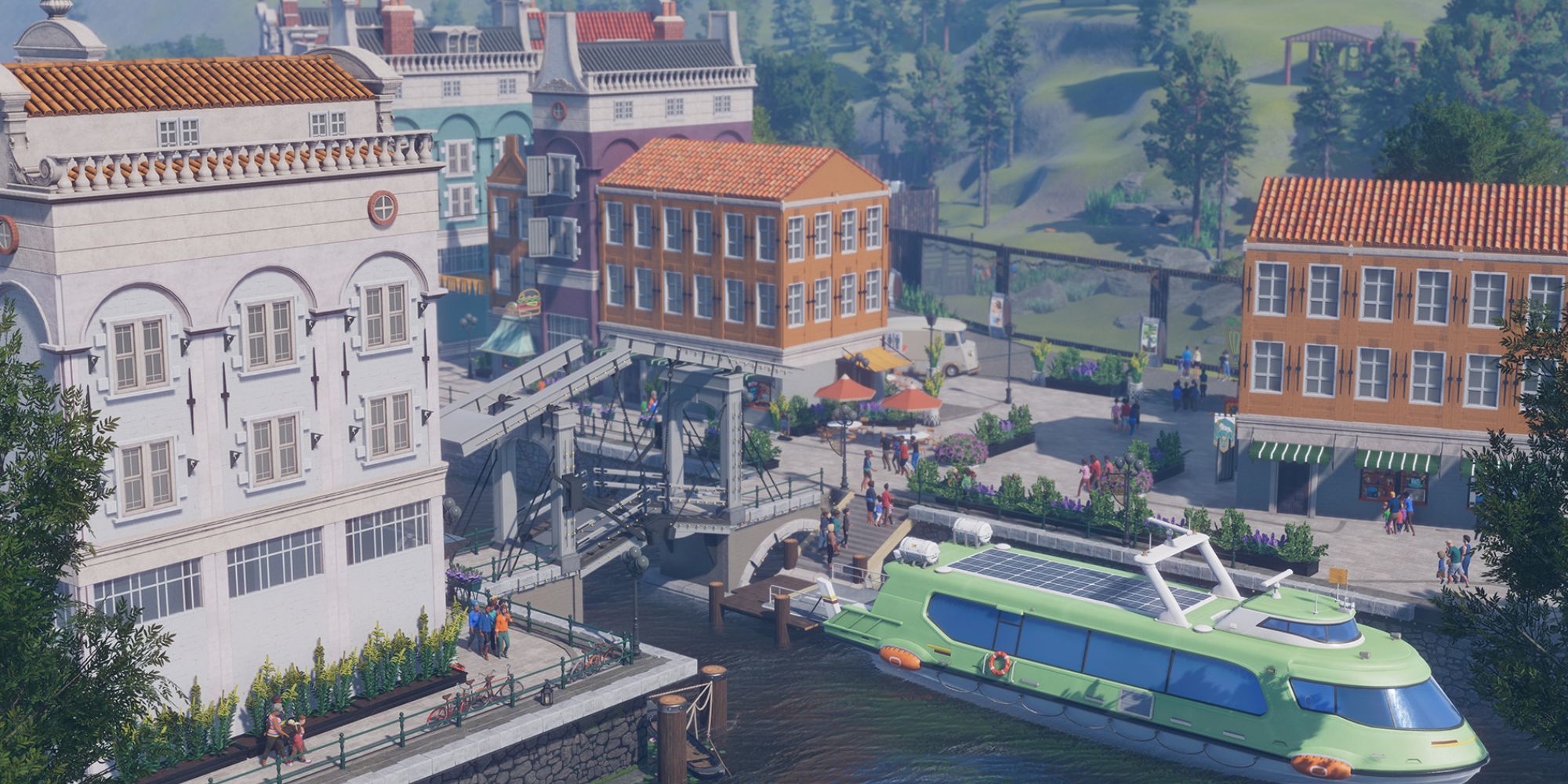 The other large addition is bridge pieces. Taking influences from the stunning city of Venice, the bridge pieces create seamless structures over bodies of water that are both beautiful and practical. They are matched well with traditional European-style shutters and hinges. To add an authentic Venetian touch there is also a gondolier hat and gondola cushion.
As always there are blueprints for all the basic staff and guest facilities including vet clinics, keeper huts, exhibit units of differing sizes, toilets, and a restaurant. There are also two different entrances – one of which can be placed on water – a couple of food trucks and a market stall.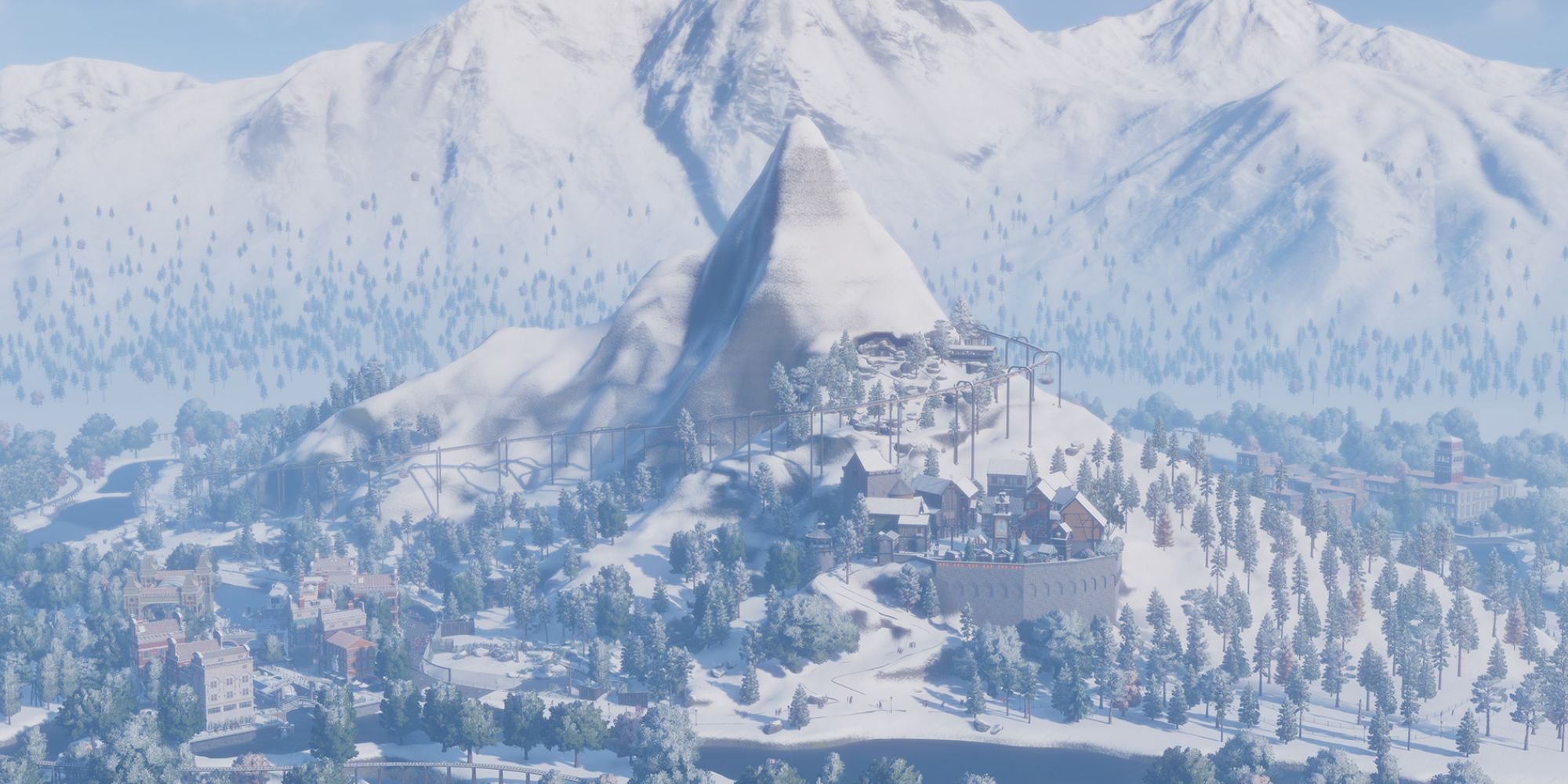 The new timed scenario contains the pack's animals as well as many of the new decor features. It's set in a park built around a snowy mountaintop and offers some unique challenges. Finishing a half-created railway is trickier than you may expect but overall the difficulty is somewhere in the middle compared with other scenarios of this type. Just expect rain, lots of rain. It is Europe after all.
The Europe Pack offers the same combination of animals and scenery we've come to expect and this pack is one of the stronger additions. It fills in a few gaps in animal species as well as giving us a nice selection of versatile animals. The scenery pieces complement existing decor and the stained glass windows are a particular highlight. Bridges and water entrances are also an addition that adds a new dimension to your zoos in a way that was unexpected at this point in the game's lifecycle. Overall, the pack is versatile, interesting and offers a good range of unique items that work especially well with the Arctic and Aquatic packs.
Planet Zoo Europe is available now on PC via Steam. A PC code for Planet Zoo Europe was sent to TheGamer by Frontier for this overview.
Source: Read Full Article