Spider-Man: Miles Morales Has A Wakandan Embassy On Boseman Way
There's a Wakandan Embassy in Insomniac's version of NYC, and the street it sits on is called Boseman Way.
Square Enix and Crystal Dynamics likely thought they had the 2020 video game scene sewn up. In fact, with 2020 becoming the first year since 2009 to not feature an MCU theatrical release, they might have believed the release of Marvel's Avengers would be the biggest addition to the superhero world full stop. Then Insomniac went and dropped that first trailer for Spider-Man: Miles Morales.
While not technically a full sequel, so nowhere near as long as Marvel's Spider-Man, if there was an award for best superhero game at this week's Game Awards, Miles Morales likely would have taken it. The game acts as the perfect bridge between the original game and what we're hoping will be a soon-to-come sequel. Check out TheGamer's Miles Morales review to find out more on what we thought of the PS5 launch title.
The game is also jam-packed with easter eggs, some of which likely haven't even been discovered yet. There are quite rightly a couple dedicated to the late Chadwick Boseman. The Black Panther actor passed away earlier this year after a years-long battle with colon cancer. Those of you who have completed Miles Morales may have seen the tribute to Boseman at the end of the game's credits.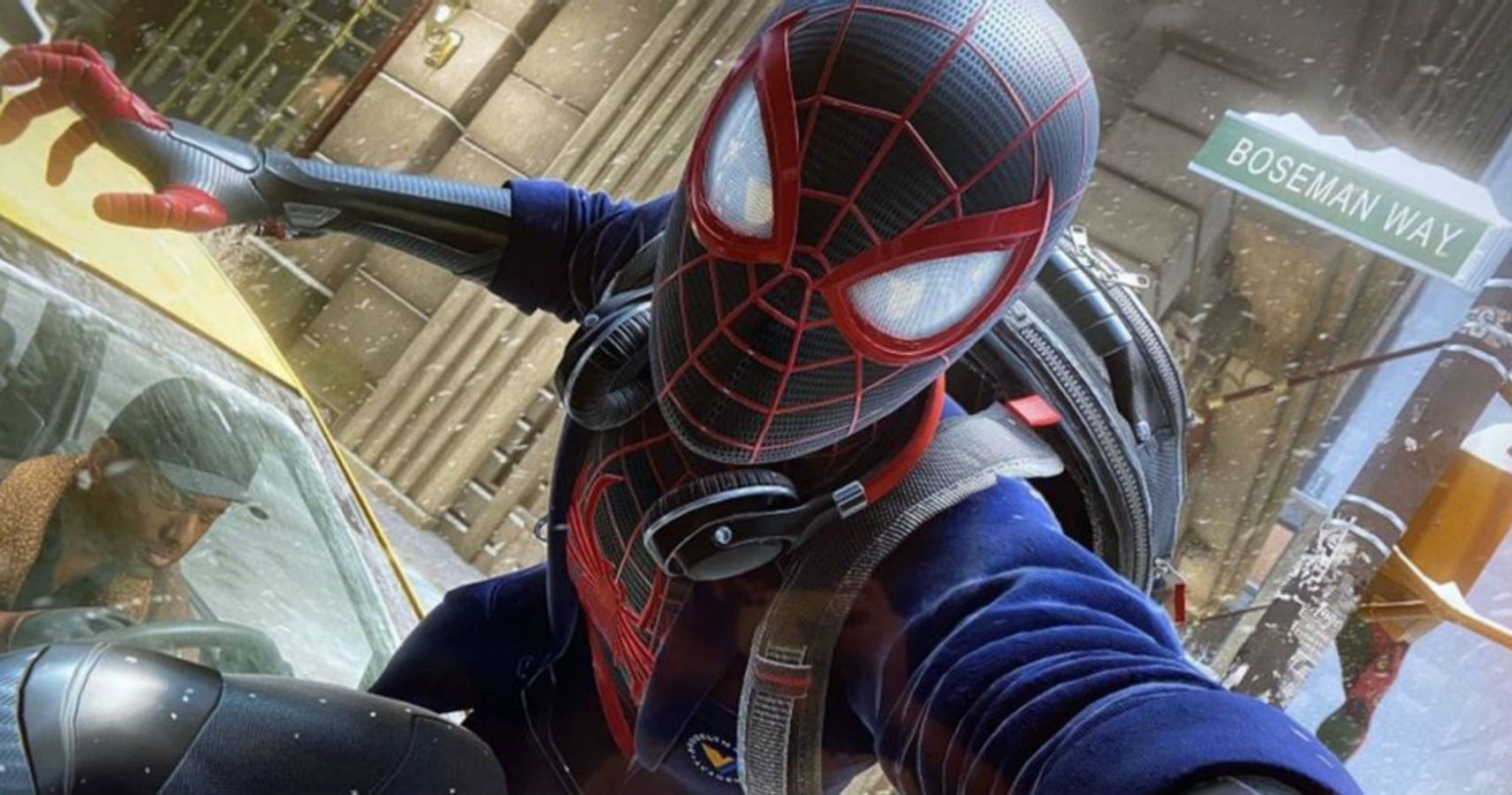 There's also another tribute to the late actor in the form of a street name. A stretch of NYC that can be found between 1st and 3rd avenue along 42nd street. Its placement on 42nd street might even be a reference to the movie 42 in which Boseman played baseball star, Jackie Robinson. This is also the street on which players can find the Wakandan embassy, a building that was included in Marvel's Spider-Man too.
It was always a given that Boseman and his portrayal of Black Panther wouldn't soon be forgotten. The continued tributes to him through video games are great to see. Players paid their respects to Boseman at Fortnite's Black Panther statue earlier this year. It will also be interesting to see how he is used in Marvel's Avengers. It would appear that God of War's Christopher Judge will voice the character if and when he's added to the game.
NEXT: Game Freak Has Consistently Changed Gengar's Design More Than Any Other Pokemon
TheGamer Originals
Spider-Man
Spider-Man: Miles Morales
Black Panther
Josh has been gaming for as long as he can remember. That love began with a mild childhood addiction to the Sega Genesis, or Mega Drive since he lives in the UK. Back then, Sonic 2 quickly became his favorite game and as you might have guessed from his picture, the franchise has remained close to his heart ever since. Nowadays, he splits his time between his PS4 and his Switch and spends far too much time playing Fortnite. If you're a fan of gaming, wrestling, and soccer, give him a follow on Twitter @BristolBeadz.
Source: Read Full Article