Telling PS4/Xbox One Players That They Shouldn't Have Expected Cyberpunk To Work Is A Really Dumb Take
There's a contingent of Cyberpunk 2077 players that feel the need to defend the game at all costs. These volunteer PR reps will not stand for any criticisms of their beloved Cyberpunk and will bend over backwards to argue that there's absolutely nothing wrong with the way CDPR has intentionally mislead players about the quality of Cyberpunk 2077, particularly on console. When it became impossible to deny that the PS4 and Xbox One versions of Cyberpunk are a bug-ridden mess, these gamers pivoted to arguing that no one should have expected the game to run well on these consoles, and if they don't like it, they should play the game on PC or next-gen consoles as the designers intended. Let me explain to you why this is an absolutely absurd claim to make.
I've been seeing different versions of this sentiment everywhere over the weekend. Many are making the claim that the PS4 and Xbox One are old consoles and no one should expect a next-gen game like Cyberpunk to run on seven-year-old hardware. I have a really hard time believing this is a good faith argument because it doesn't stand up to an ounce of scrutiny.  Case in point: the game says PS4 and Xbox One right on the box.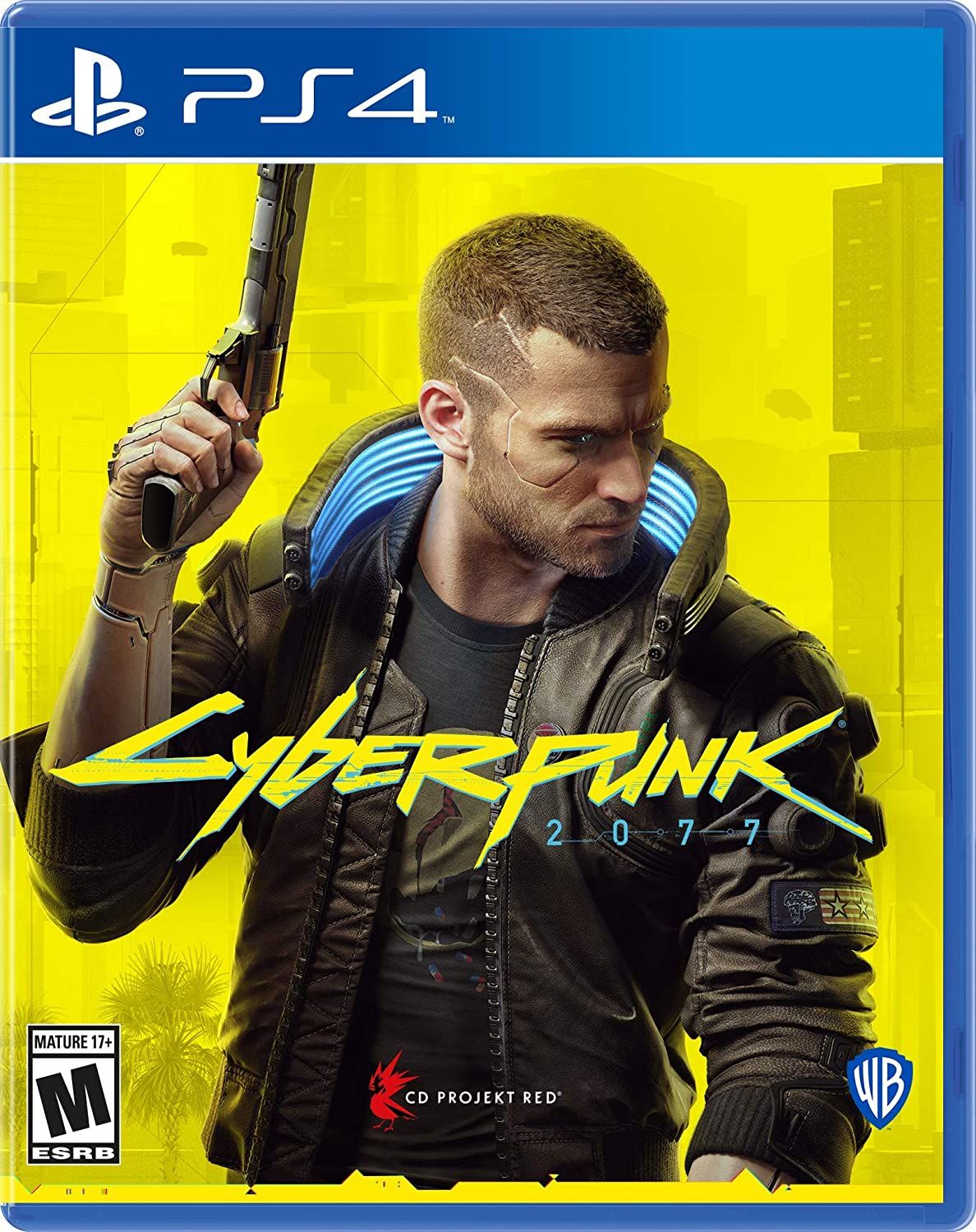 It doesn't say "PS4 Pro Exclusive" or "PS5" on the box (the PS5 version of the game won't even be available until sometime next year), and the Xbox One version doesn't say "Xbox One X exclusive." These are packaged, marketed, and sold as last-gen games. This isn't a case of players trying to make a game work on hardware it wasn't meant to run on, as can happen with PC gaming. People are buying "Cyberpunk for PS4" and it's unplayable on PS4. I don't think you can make a legitimate argument against that fact.
Does the PS4 disc play better on the PS4 Pro and PS5? Certainly. That doesn't change the fact that the game is meant to work on a base PS4. The fact that it doesn't work is not on the players – it's solely on CDPR.
The "seven-year-old hardware" rhetoric is equally unfounded. Suggesting that Cyberpunk 2077 is too advanced to work on "old" hardware ignores all of the incredibly advanced games we've seen this year on the same "old" hardware like Ghosts of Tsushima and The Last of Us 2. Further, claiming Cyberpunk 2077 is a next-gen game is patently false because, well, there is no next-gen version of Cyberpunk 2077. By the time we see Cyberpunk on the PS5 and Xbox Series X|S next year, there's a good chance we'll see the PS5 updates of Tsushima and TLOU2 too. So, how is Cyberpunk 2077 any more "next-gen" than those games? Before the repeated delays this year, Cyberpunk 2077 was scheduled to come out before both of those games. The next-gen argument holds no water.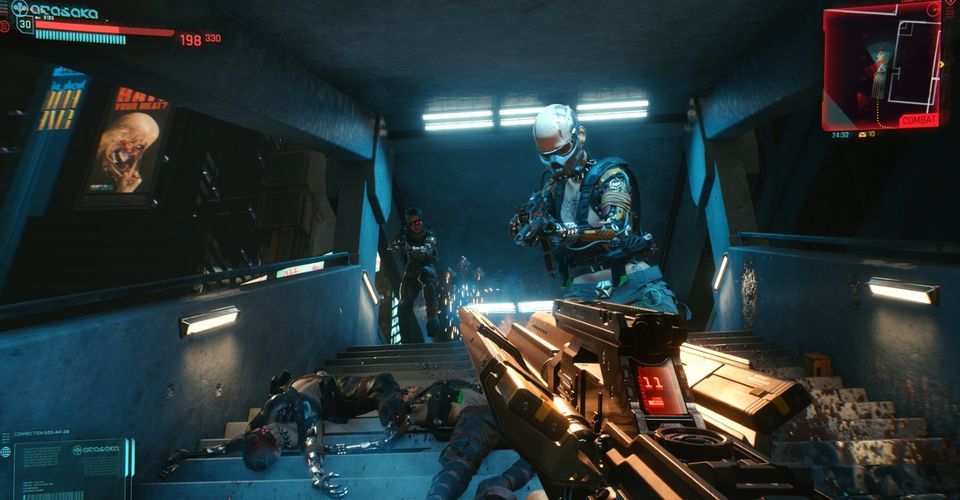 Ultimately, the problem with the quality of Cyberpunk 2077 comes down to the dishonesty of the publisher. Cyberpunk 2077 is not an early access game. Cyberpunk 2077 was not marketed as a PS5 game that you can try playing on PS4, but don't expect too much. Quite the contrary: CDPR deliberately hid the fact that the game was running poorly on consoles by restricting early review codes to PC. 17 days ago, CD Projekt joint-CEO Adam Kaciński told investors that base PS4 and Xbox One performance was "surprisingly good, I would say, for such a huge world." That was dishonest, and it gave console players the expectation that the performance would be "surprisingly good" when in fact it is horrifically bad.
In their most recent apology letter, CDPR detailed the schedule for upcoming patches. By the time patch #2 releases in February, CDPR claims that most of the prominent issues with the game on last-gen consoles will be resolved. Will you still be telling console players they shouldn't expect the game to work when CDPR fixes it? It seems to me that these patches will (hopefully) make the game run as players expected. Can you really argue that players have unrealistic expectations for it then?
When you ask PS4 and Xbox One players, "What did you expect," the answer is they expected exactly what CDPR told them to expect. They expect the game they bought to work as well as every other AAA big-budget game they've bought. The people that are disappointed with Cyberpunk 2077 from a performance perspective have every right to be.
Cyberpunk 2077 is available for PC on GOG.COM, Steam and Epic, Xbox One, Xbox Series X|S, PlayStation 4, PlayStation 5, and Stadia from December 10, 2020. When you buy Cyberpunk 2077 on GOG.COM, 100% of your money goes to CD PROJEKT Group and supports their future projects.
NEXT: Naked T-Posing While Driving Is The New Best Bug In Cyberpunk 2077
These articles are posted in affiliation with GOG.COM. TheGamer received compensation from GOG Sp. z o.o. for affiliating these articles with their brand.
TheGamer Originals
Cyberpunk 2077
Eric Switzer is the Livestream News Editor for TheGamer as well as the lead for VR and Tech. He has written about comics and film for Bloody Disgusting and VFXwire. He is a graduate of University of Missouri – Columbia and Vancouver Film School. Eric loves board games, fan conventions, new technology, and his sweet sweet kitties Bruce and Babs. Favorite games include Destiny 2, Kingdom Hearts, Super Metroid, and Prey…but mostly Prey. His favorite Pokémon is Umbreon.
Source: Read Full Article