The Backlash Against Ubisoft's NFT Plans Isn't Misguided, But Necessary
News of Ubisoft's attempts to embrace NFT via its Quartz platform was almost universally panned. In short, no one aside from Ubisoft is excited about the prospects of pumping more NFTs into games. Here to educate the unwashed masses about the virtues of NFTs is Nicolas Pouard, vice president at Ubisoft's Strategic Innovations Lab, and the face of Ubisoft's Quartz platform, for Finder, who insists that using NFTs in Ubisoft's games will always remain optional.
"It's something we've built outside the game's economy. So, you can use Quartz, or you can choose not to use it. It's really a matter of a personal choice," said Pouard in an interview with the site. But neither are microtransactions, a largely reviled feature that are now prevalent in Ubisoft's games like Assassin's Creed Valhalla, as well as a litany of other triple-A games. In fact, you can read the full interview right here, but it essentially boils down to Ubisoft committing to going full-speed ahead with its NFT plans.
One aspect of NFTs that Pouard insists players do not understand is the idea that NFTs are ultimately beneficial to the community. He went on to explain it's predominantly about giving players "the opportunity to resell their items once they're finished with them or they're finished playing the game itself", and that NFTs are just a paradigm shift in gaming that will initially be difficult to accept.
"So, it's really, for them. It's really beneficial. But they don't get it for now," said Pouard.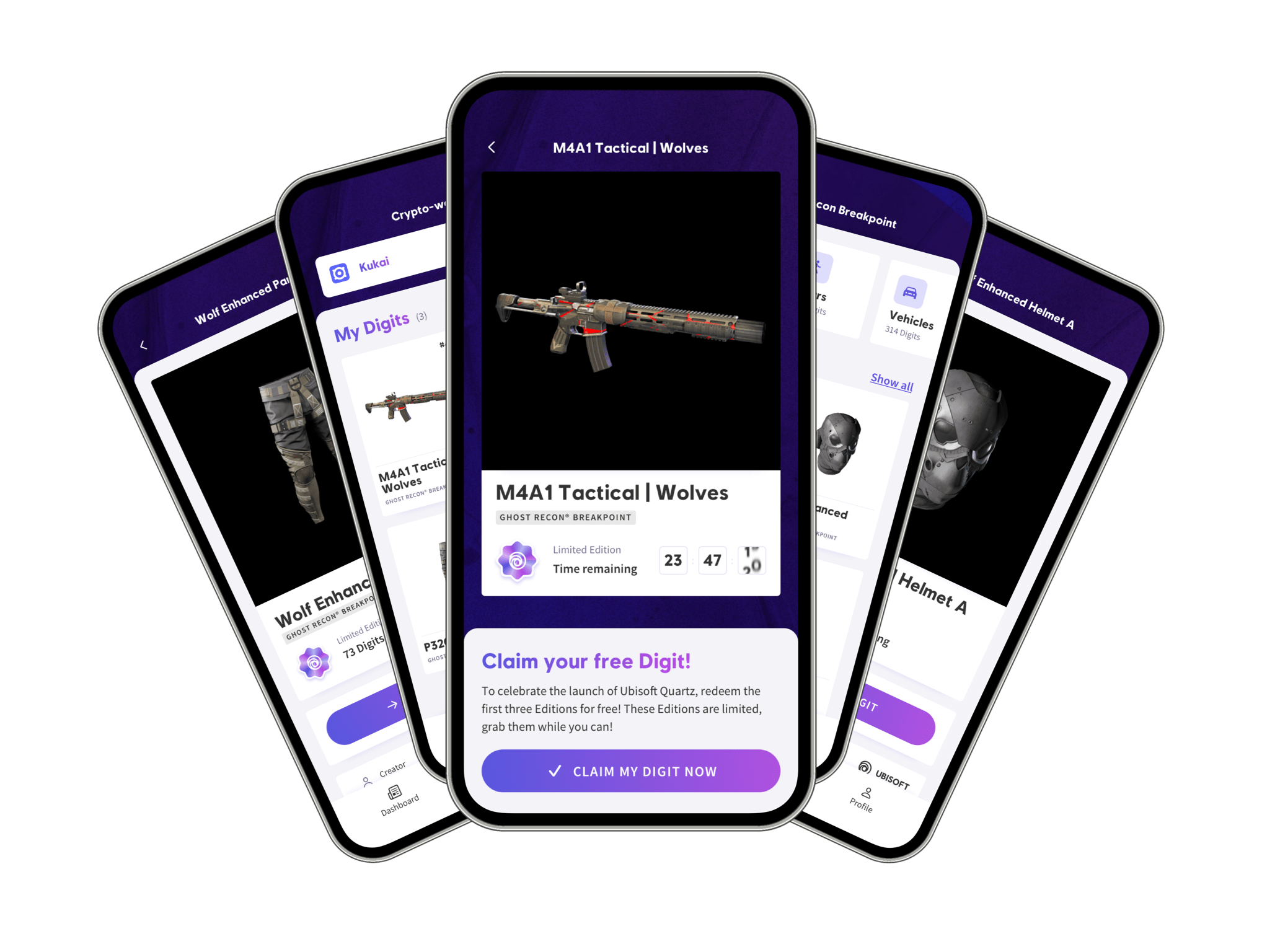 To wit, his colleague Didier Genvois, the blockchain technical director of Ubisoft, pointed out that Quartz is going to be built upon Tezos, a blockchain system that purportedly uses at least two million times less energy to operate than any other systems. The issue, aside from the environmental damage that NFTs will wrought, is that there's so far very little demand by players who wish to trade cosmetics, weapons, or other bits of digital viscera that Ubisoft may want to put up on sale. Ubisoft isn't catering to a very specific demand that its players have; it's forging ahead with a new economic model that very few players want, in hopes of profiting from these trades. In telling you that you would want this new model of play to be in place, Ubisoft is engaging in some odd form of gaslighting that it desperately wants you to buy into.
This conversation isn't new to Ubisoft, of course. The studio had previously been mired in controversies around its aggression microtransaction practises; namely, that of Valhalla's sale of nine armour sets that are exclusive to its premium store—which are as many sets as those in the base game. At the same time, Ubisoft had also included a premium feature that lets players increase their rate of earning experiences in Assassin's Creed Odyssey by 50 percent—a paid feature that many players felt was specifically created to address the game's grind-heavy content. The studio didn't address these backlash then, but it's hard not to conceive a future where Ubisoft will want to prioritise pumping more resources into creating NFTs for the small percentage of players keen on buying them.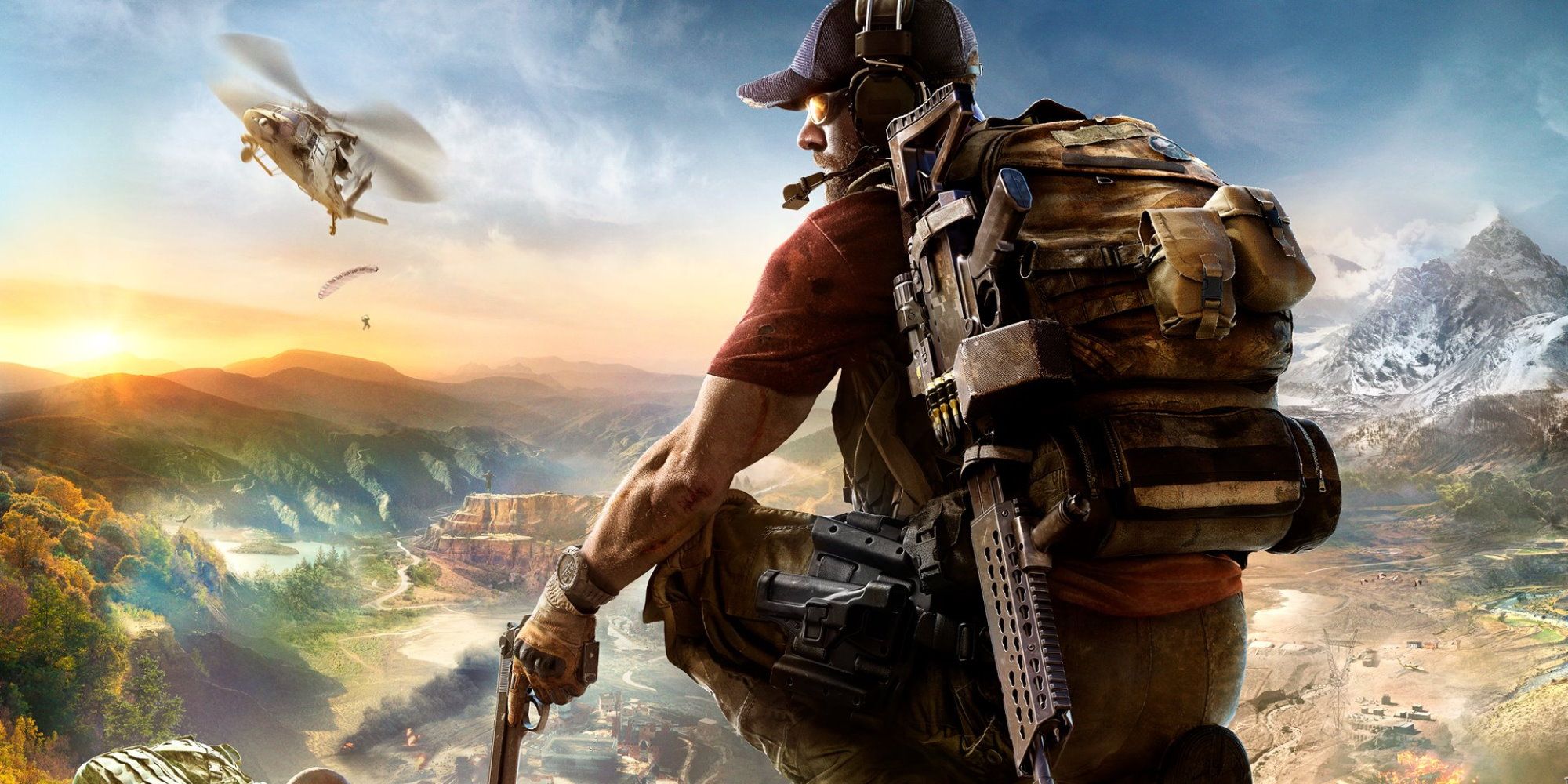 There's a lot about Ubisoft's NFT plans that's challenging to grasp at this stage. Pouard has divulged that Ubisoft's vision for the tech and the concept of decentralisation is ultimately about sharing a stake with their players—to "build new experiences that are on top of what is in each game to date", while expressing the studio's dedication to implementing the "play-to-earn" model in the long run, using nebulous words such as "value creation" that I'm sure will pique the interest of a typical video games enthusiast. What that new experience is, aside from buying and selling digital assets not many people are that interested in, is shrouded in mystery, but Pouard promised that it'll be what players want: a reality, perhaps, in which you'll need to snipe at a minimal number of enemy targets in Ghost Recon: Breakpoint everyday, just to qualify for Ubisoft's Quartz program, and earn money from trading NFTs.
But one thing that's certain is that even Ubisoft doesn't seem too sure what this space holds for itself, aside from mirroring talking points already used by other companies. Read the interview for yourself, and see if you can make sense of Pouard's responses. In the end, it just seems like NFTs are yet another form of Silicon Valley-esque disruption that will, ultimately, benefit no one.
Source: Read Full Article