There's A Statue Of Stan Lee In Spider-Man: Miles Morales
Excelsior! There's a pretty awesome Stan Lee statue to be found in Spider-Man: Miles Morales, and it even comes with its own trophy.
Any open world game worth its salt will be jam-packed with fun easter eggs. Those surprises might be references to others living in the same universe, or perhaps other franchises entirely. Marvel games have the benefit of being able to reference decades of different characters and stories. Developers just need to be careful they don't instill hope in players that some sort of major crossover is coming.
Take Spider-Man: Miles Morales, for instance. There are two references to X-Men's Dazzler in the game, revealing the mutant to be a pretty big pop star in Insomniac's Spider-Verse. That has some of you hoping the X-Men will one day show up to fight crime with the game's two Spider-Men. Fingers crossed we see that in the future.
The most common Marvel easter egg of all is the cameo appearances of Stan Lee. Even after his passing in 2018, Lee has continued to appear in the movies and games that were built on the back of his worlds and ideas. His latest appearance comes in the form of a statue in Miles Morales. It can be found alongside the diner in which Lee's character worked in Insomniac's first Spidey game.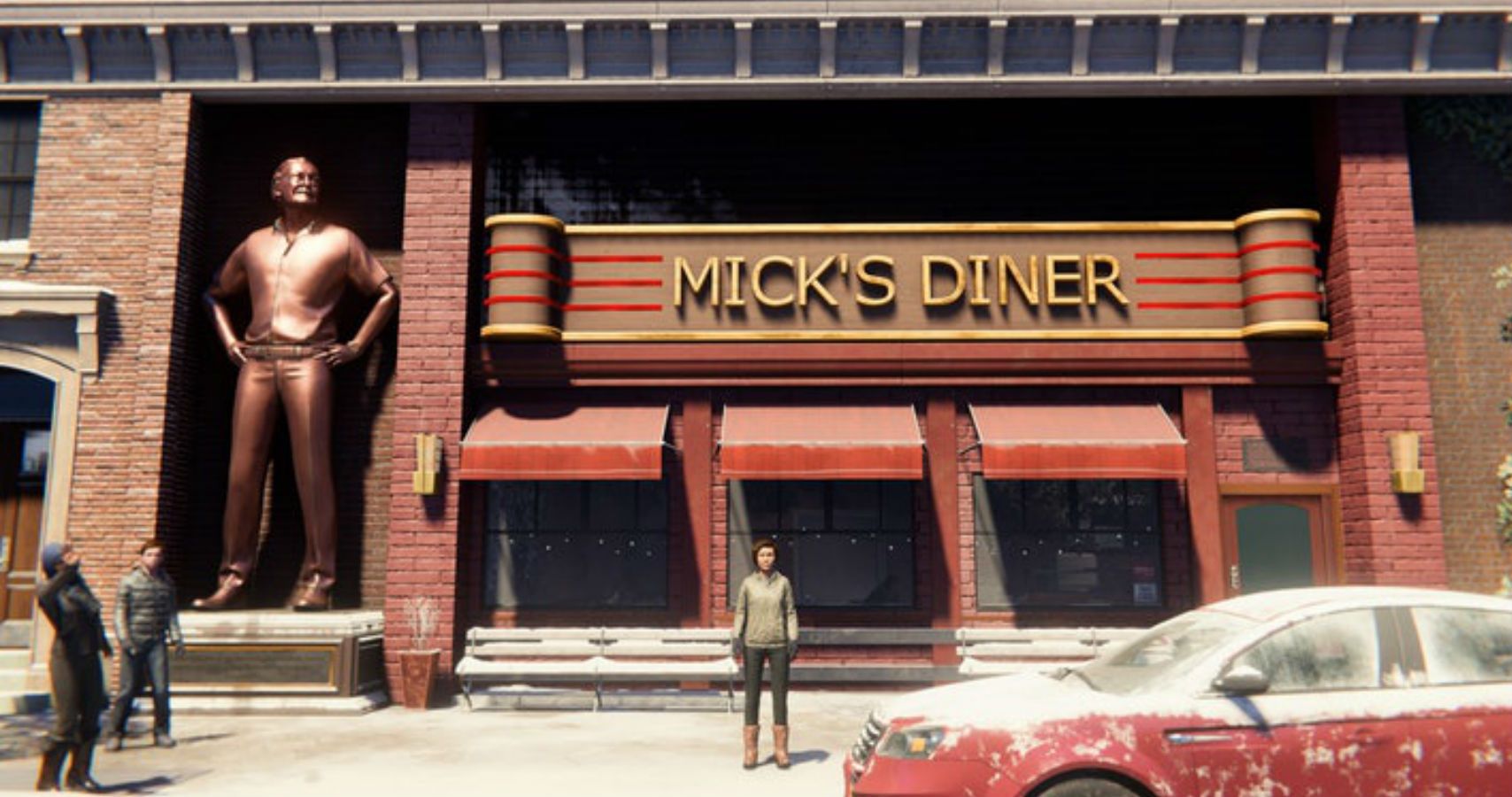 In case you missed it, or didn't play Marvel's Spider-Man, Lee portrayed a fry cook in Mick's Diner. There's a point in the game where he offers Peter advice. Instead of inside the diner, Lee can now be found outside in the form of an impressive bronze statue. Finding and interacting with the statue, which can be found in the Upper West Side not far from Central Park, will even unlock the Best Fries In Town trophy.
Marvel has continued to find creative ways in which to honor Lee in its movies and products despite his passing. There are also a couple of tributes to Black Panther actor Chadwick Boseman in Miles Morales. A message about the late actor can be found at the end of the game's credits, and the Wakandan embassy, which was also part of Marvel's Spider-Man can now be found on Boseman Way.
NEXT: Former Microsoft Executive Recalls How Company Tried To Buyout Nintendo, Was Laughed Out Of Office
TheGamer Originals
Spider-Man
Spider-Man: Miles Morales
Josh has been gaming for as long as he can remember. That love began with a mild childhood addiction to the Sega Genesis, or Mega Drive since he lives in the UK. Back then, Sonic 2 quickly became his favorite game and as you might have guessed from his picture, the franchise has remained close to his heart ever since. Nowadays, he splits his time between his PS4 and his Switch and spends far too much time playing Fortnite. If you're a fan of gaming, wrestling, and soccer, give him a follow on Twitter @BristolBeadz.
Source: Read Full Article